Hafiz Saeed wants nationwide protest in Pakistan if Rajnath Singh is allowed to visit
Jamaat-ud-Dawah (JuD) chief Hafiz Saeed has asked the Pakistani government not to allow Indian Home Minister Rajnath Singh to visit Pakistan.
Jamaat-ud-Dawah (JuD) chief Hafiz Saeed has asked the Pakistani government not to allow Indian Home Minister Rajnath Singh to visit Pakistan and has warned of a nationwide protest if Singh does visit the country.
According to India Today, Saeed said that if Rajnath Singh's visit to Pakistan should only be considered if India allows the Pakistani government to send people to Jammu and Kashmir to help the Kashmiris there.
He also said that Pakistan should stop the export of onions and potatoes to India and should instead send relief materials to Kashmir.
Accusing Rajnath Singh of being "responsible for the killings of innocent Kashmiris", Saeed has warned of a countrywide protest in Pakistan by his outfit if the home minister arrives in Islamabad to attend the Saarc ministerial conference.
"I want to ask the Pakistani government: Will it add insult to injury to the wounds of Kashmiris by welcoming Rajnath who is responsible for the killings of innocent Kashmiris?" he asked in a statement in Lahore.
"It will be ironic as on the one hand, the whole Pakistani nation is protesting against the Indian atrocities in Kashmir and on the other hand, the Pakistani rulers will be garlanding Singh," said the statement issued on Monday.
The mastermind of the 2008 Mumbai attack said "if Singh comes to Islamabad on August 3, the JuD would hold countrywide protest to tell the world that the Pakistani rulers might have compulsions to receive Kashmiris' killers but the people of Pakistan are siding with oppressed Kashmiris."
He added that protest demonstrations will be held and rallies taken out in Islamabad, Lahore, Karachi, Peshawar, Quetta, Multan, Faisalabad, Muzaffarabad and other cities of the country on 3 August.
Saeed, who is carrying a $10 million US bounty on his head, warned the government that Singh's presence in Islamabad may create "unrest" among Kashmiris as well as Pakistanis in the face of scores of killings of Kashmiris "at the hands of Indian forces".
The people of Kashmir had refused to meet Singh during his Srinagar visit, he said adding the PML-N government "must also refuse to receive the BJP leader on the excuse that it may hurt and incite feelings of Kashmiris and Pakistanis."
Meanwhile, Hizbul Mujahideen supreme commander Syed Salahuddin asked Prime Minister Nawaz Sharif to immediately recall its ambassador from New Delhi and "suspend trade and diplomatic ties" with India in the wake of ongoing unrest in the Valley that have left 49 people dead following Hizbul Mujahideen commander Burhan Wani's killing.
The Pakistani government should not have invited Singh to the Saarc conference, he said.
"Ailing prime minister Nawaz Sharif should at least recall Pakistan's ambassador from New Delhi and suspend trade and diplomatic ties with India. The rulers should give up hypocrisy and the Pakistan government should either plead the case of Kashmiris or make friends with India," Salahuddin said while addressing the 'Azadi Kashmir March' yesterday evening.
He said curfew had been clamped in Kashmir for the past 23 days and the Valley had turned into a 'volcano for India that could explode any time'.
"It would have been better if the Pakistani government had not the Indian home minister in SAARC conference as it would give a wrong message to the Kashmiris," he said.
With inputs from PTI
Find latest and upcoming tech gadgets online on Tech2 Gadgets. Get technology news, gadgets reviews & ratings. Popular gadgets including laptop, tablet and mobile specifications, features, prices, comparison.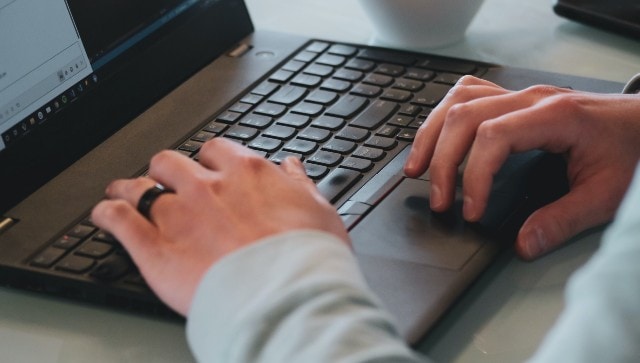 India
Candidates applying for the post must possess a domicile certificate issued by the competent authority in the format prescribed for the purpose, on or before the last date of submission of the online application form
India
An IMD official said while Srinagar had recorded minus 8.3 degrees Celsius in 1995, the temperature has fallen to minus 11.3 degrees Celsius in 1991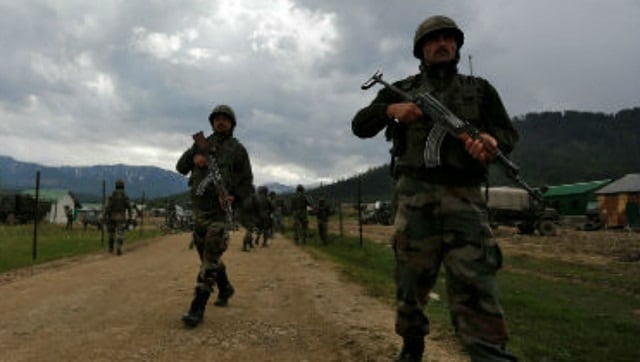 India
The hideout was unearthed on Saturday afternoon during a search operation in Doba Mohalla forest area in Poonch's Hadiguda