Hafiz Saeed contests travel ban, claims he's not a flight risk or a terrorist
Jamaat-ud Dawah chief Hafiz Saeed has asked the Pakistan government to immediately remove his name from a list that bars him from leaving the country
Lahore: Jamaat-ud Dawah chief Hafiz Saeed has asked the Pakistan government to immediately remove his name from a list that bars him from leaving the country, claiming he is neither a security risk nor does his outfit engage in terrorist activities.
In a letter to Interior Minister Chaudhry Nisar Ali Khan, Saeed, the mastermind of 2008 Mumbai terrorist attacks, in which 166 people died, said, "A memorandum issued on 30 January, 2017, placing 38 individuals should be withdrawn forthwith."
The government put Saeed and 37 other leaders of JuD and his Falah-e-Insaniyat charity on Exit Control List last month. It also put Saeed and four other leaders of the organisations under "house arrest" for 90 days for engaging in activities "prejudicial" to peace and security. Additionally, the interior ministry put JuD and FIF on a "watch-list" for six months.
But Saeed has contended the government decisons saying, "The JuD has never been involved in any terrorist activity in Pakistan and no incident of any terrorism or destruction of property was ever alleged against the organisation."
He argued that no material has ever been produced by federal or provincial governments against him in a court of law.
He cited an observation of a full-bench of the Lahore High Court in a 2009 case against him. The court had said, "In the present case, the government is not in possession of any evidence that the petitioners are risk to the security of Pakistan and merely on the basis of the UN Resolution their liberty cannot be curtailed."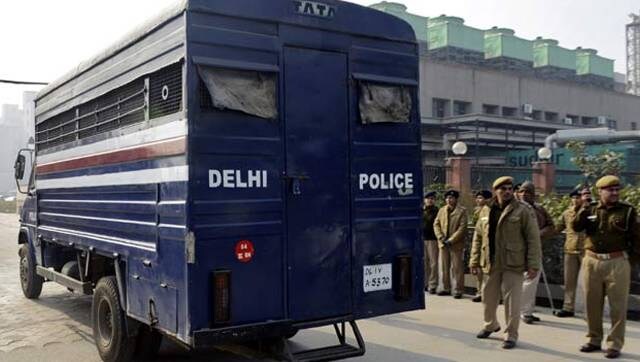 India
Mohammad Ashraf alias Ali, a resident of Pakistan's Punjab province, was arrested from the Laxmi Nagar area of east Delhi and police also seized arms and ammunition from his possession
First Cricket News
England's men's and women's white ball teams were due to tour this month but the England and Wales Cricket Board (ECB) pulled out of both because of concerns over "mental and physical well-being".
World
The anger with Pakistan in the Biden administration and in sections of the US Congress is apparent. Yet, at no point in the past 20 years — and before that too — was the US unaware of Pakistani involvement in sponsoring terror