Hacker pleads guilty in U.S. over press release insider scheme | Reuters
A Ukrainian man has become the first computer hacker to plead guilty in what U.S. authorities called a worldwide scheme to hack into services that distribute corporate news releases, and use stolen information to conduct insider trading. Vadym Iermolovych, 28, of Kievm, on Monday joined three traders in admitting criminal wrongdoing over the largest known hacking scheme designed to game financial markets, resulting in more than $100 million of alleged illegal profit
A Ukrainian man has become the first computer hacker to plead guilty in what U.S. authorities called a worldwide scheme to hack into services that distribute corporate news releases, and use stolen information to conduct insider trading.
Vadym Iermolovych, 28, of Kievm, on Monday joined three traders in admitting criminal wrongdoing over the largest known hacking scheme designed to game financial markets, resulting in more than $100 million of alleged illegal profit.
The defendant had not previously been linked publicly to the alleged theft of more than 150,000 news releases from Business Wire, Marketwired and PR Newswire from February 2010 to August 2015, and subsequent trades based on the stolen content.
Ten defendants, including three hackers and seven traders, have been criminally charged by federal prosecutors in New Jersey and Brooklyn.
More than 40 individuals and entities were also charged civilly by the U.S. Securities and Exchange Commission.
Iermolovych pleaded guilty to conspiracy to commit wire fraud, conspiracy to commit computer hacking, and aggravated identity theft, U.S. Attorney Paul Fishman in New Jersey said.
K. Anthony Thomas, a public defender representing Iermolovych, did not immediately respond to requests for comment.
Authorities have said traders, including many with ties to Russia, gave hackers "shopping lists" of releases they wanted to see in advance, including financial results, and then traded in companies such as Caterpillar Inc (CAT.N), Home Depot Co (HD.N), Las Vegas Sands Corp (LVS.N) and Panera Bread Co (PNRA.O).
Iermolovych admitted to hacking PR Newswire between January and March 2013, after buying an employee's credentials that had been stolen in a hack on a social networking website.
The defendant also admitted to selling news releases stolen from Marketwired for tens of thousands of dollars, and buying access to Business Wire's network, court papers show.
Iermolovych had been arrested in November 2014 on other charges related to computer hacking and credit card fraud.
He entered his plea before U.S. District Judge Madeline Cox Arleo in Newark, New Jersey. Iermolovych faces roughly 5-1/2 to 6-1/4 years in prison under recommended federal guidelines at his August 22 sentencing.
The other accused hackers include Oleksandr Ieremenko and Ivan Turchynov, both of Ukraine. Their whereabouts were not immediately known.
Business Wire is a unit of Warren Buffett's Berkshire Hathaway Inc (BRKa.N). PR Newswire is a unit of UBM Plc (UBM.L) being sold to Chicago-based Cision. Marketwired is owned by Nasdaq Inc (NDAQ.O). None was accused of wrongdoing.
The cases in the U.S. District Court, District of New Jersey, are U.S. v. Iermolovych, No. 14-mj-03237; U.S. v. Turchynov et al, No. 15-cr-00390; SEC v. Zavodchiko et al, No. 16-00845; and SEC v. Dubovoy et al, No. 15-06076. The Brooklyn case is U.S. v. Korchevsky et al, U.S. District Court, Eastern District of New York, No. 15-cr-00381.
(Reporting by Jonathan Stempel in New York; Editing by Jonathan Oatis)
This story has not been edited by Firstpost staff and is generated by auto-feed.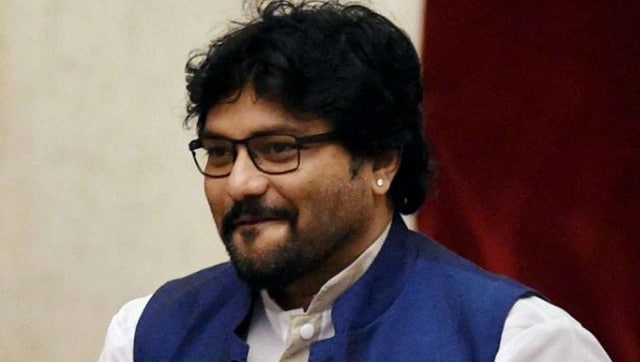 Politics
In a social media post, singer-turned-politician Babul Supriyo also said that he had differences with the state BJP leadership since his unsuccessful Assembly poll campaign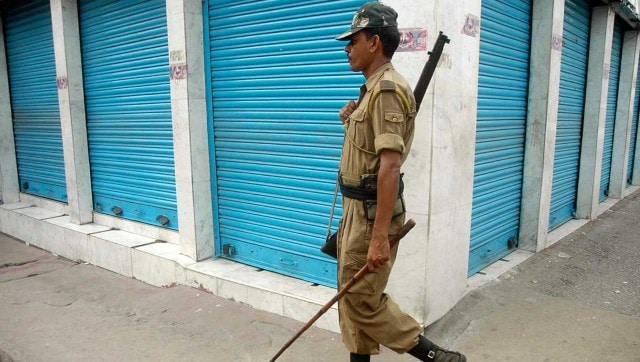 India
A video of the woman, who is trained in martial arts, accosting the accused and forcing him to reveal his name and face before the camera has been widely circulated on social media since Friday evening