Hacker arrested for attempted extortion of Brazil interim president's wife | Reuters
SAO PAULO Brazilian police have arrested three people on charges of hacking the Internet account of the wife of Brazil's interim president and attempting to extort money after stealing intimate photographs, the Folha de S.Paulo newspaper said on Thursday. The newspaper said that police had arrested the hacker, his wife and his sister-in-law on Wednesday. A police spokesman declined to comment, saying that the case was ongoing
SAO PAULO Brazilian police have arrested three people on charges of hacking the Internet account of the wife of Brazil's interim president and attempting to extort money after stealing intimate photographs, the Folha de S.Paulo newspaper said on Thursday.
The newspaper said that police had arrested the hacker, his wife and his sister-in-law on Wednesday. A police spokesman declined to comment, saying that the case was ongoing.
Marcela Temer, a 32-year-old former beauty queen, is the wife of Brazil Vice President Michel Temer, 75, who took the helm of Latin America's largest country on Thursday after President Dilma Rousseff was suspended from office for up to six months while the Senate tries her for breaking budgetary laws.
The alleged hacker, who worked as a roofer, gained access to Marcela's cell phone and Internet accounts 30 days ago, the newspaper said.
He, his wife and sister-in-law had attempted to extort money from the Temers, Folha reported. It did not name them.
(This version of the story fixes typo in headline)
(Reporting by Tatiana Ramil and Reese Ewing)
This story has not been edited by Firstpost staff and is generated by auto-feed.
science
The telescope also shared an image of galaxies with spiral arms and a pair of interacting galaxies in the southern hemisphere.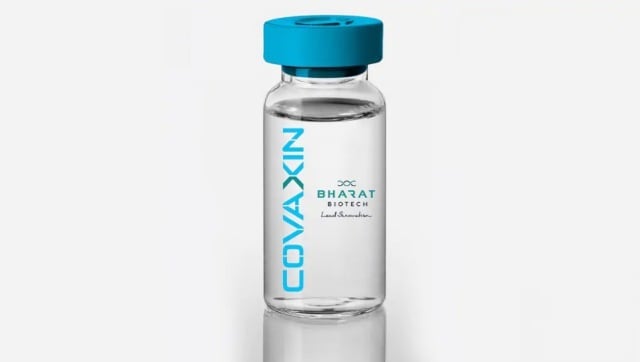 India
Bharat Biotech signed an MoU with Precisa Medicamentos and Envixia Pharmaceuticals in November last year for the purpose of introducing Covaxin in Brazil
India
The Maharashtra chief minister made this suggestion in a virtual meeting held by the prime minister on Friday during which he took stock of the coronavirus situation