H1B workers hope for policy tweak as US Congress races to meet deadline for massive funding bill
Will Indian high skilled workers' asks be able to sneak in here when DACA has ceased to be a hot button that it was even four weeks ago? What looked like a possible breakthrough is again looking tough for the India camp. Multiple bills which hold promise have been on Indian advocacy groups' radar. If these bills latch on to the spending bill, it's a smoother ride through Congress gridlock than as a standalone bill but no clear signals yet.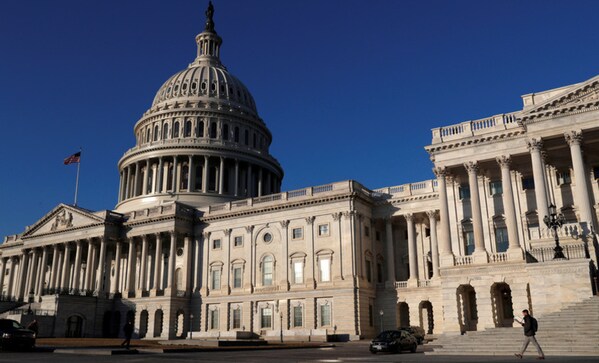 Battles over priorities in a huge government wide spending bill are essentially settled, leaving a scaled-back plan for President Donald Trump's border wall and a huge rail project that pits Trump against Capitol Hill's most powerful Democrat as the top issues to be solved, reports Associated Press.
Lawmakers are hoping to pass the "omnibus" spending bill before a two-week spring break starts Saturday.
With immigration issues being a notable Hail Mary, will high skilled H1B workers' asks be able to get tucked in here when DACA has ceased to be a hot button that it was even four weeks ago? What looked like a possible breakthrough is again looking tough for the H1B camp. Government funding runs out at the weekend and contentious items are being killed off. That includes the DACA trail going cold. Multiple bills which hold promise have been on Indian advocacy groups' radar. If these bills latch on to the spending bill, it's a smoother ride through Congress gridlock than as a standalone bill but no clear signals yet.
How this thing began is like this: the White House wanted $25 billion for border security (including a wall) and sharp cuts to legal immigration in exchange for a path to citizenship for 1.8 million Dreamers. H1B workers are (still) hoping that any move forward on legal immigration can be a vehicle to push for easing country caps and therefore the 15 year long average wait time for employment based permanent residency applications. Over the weekend, the White House floated an offer to Democrats that would abandon the legal immigration cuts—in exchange for protecting fewer Dreamers, and protecting them only in the near term. If Trump has jettisoned legal immigration cuts, then will any bill for legal workers be able to make the cut?
Although the omnibus bill is a must-pass vehicle and therefore becomes a shiny bling for all stakeholders, issues that failed on their own steam have an uphill battle to get glued on, even in the best of times. That's the sobering status quo for legal immigrants in the US whose policy priorities have been upstaged by illegal immigration.
A hoped-for agreement on the omnibus bill didn't materialize overnight but could be announced as early as Tuesday.
The measure would provide major funding increases for the Pentagon — $80 billion over current limits — bringing the military budget to $700 billion and giving GOP defense hawks a long-sought victory. Domestic accounts would get a generous 10 percent increase on average as well, awarding Democrats funding wins that eluded them during the Obama administration.
Efforts to tackle politically charged immigration issues and rapidly rising health insurance premiums appeared to be faltering.
Capitol Hill Democrats rejected a White House bid to extend protections for so-called Dreamer immigrants in exchange for $25 billion in funding for a wall on the U.S.-Mexico border. Democrats appeared likely to yield on $1.6 billion in wall funding, Trump's official request for the 2018 budget year, but they were digging in against Trump's plans to hire hundreds of new immigration agents.
A dispute over abortion seemed likely to scuttle a Senate GOP plan to provide billions in federal subsidies to insurers to help curb health insurance premium increases.
Sen. Mitch McConnell, R-Ky., was working on Trump's behalf against funding for a Hudson River tunnel and rail project that's important to Senate Minority Leader Chuck Schumer, D-N.Y., and Republicans from New York and New Jersey.
Developments were described by several lawmakers — as well as congressional aides in both parties, who spoke on condition of anonymity to discuss secretive talks.
House and Senate action is needed by midnight Friday to avert another government shutdown.
The bill would implement last month's budget agreement, adding $143 billion over limits set under a 2011 budget and debt pact that forced automatic budget cuts on annual agency appropriations. Coupled with last year's tax cuts, it heralds the return of trillion-dollar budget deficits as soon as the budget year starting in October.
Many battles over policy riders were sorted out in marathon negotiations over the weekend. As is typical, many of the policy issues were melting away.
"We've had at least 100 that we've taken out," said Vermont Sen. Patrick Leahy, top Democrat on the Appropriations Committee.
For instance, an effort to add a plan to revive federal subsidies to stabilize the individual health insurance market and help the poor cover out-of-pocket costs under President Barack Obama's health law appeared to be failing. A complicated dispute involving abortion was at fault.
Trump told Sens. Lamar Alexander, R-Tenn., and Susan Collins, R-Maine, that he supports addressing the health insurance issue now as part of the catchall spending plan.
Alexander and Collins are seeking to revive payments to insurers, which Trump halted last fall, that reimburse the carriers for reducing out-of-pocket costs for many low-earning customers. Those reductions are required by the Obama health law, and insurers have made up for the lost federal payments by boosting premiums.
The Republicans said their subsidy plan would reduce premiums by up to 40 percent over time. They would also create a $30 billion, three-year reinsurance program that states could use to help insurers afford to cover their most seriously ill, expensive consumers.
Democrats, however, oppose GOP provisions that would forbid the federal payments from being used to help pay for insurance policies that provide abortion.
And Republicans appeared likely to fail in a bid to fix a glitch in the recent tax bill that subsidizes grain sales to cooperatives at the expense of for-profit grain companies, several aides said.
"We need to fix that problem," said House Majority Leader Kevin McCarthy, R-Calif.
Elsewhere, efforts to use the measure as a vehicle to extend protections for young immigrants under the Deferred Action for Childhood Arrival, or DACA, program appeared likely to fail, lawmakers and aides said. Trump killed the Obama-era program in September, but a court decision has essentially left it in place, for now. The White House had revived the idea in recent days — offering on Sunday a 30-month extension of DACA protections in exchange for $25 billion for Trump's border wall — but Democrats demanded protections for a broader pool of immigrants than had signed up for DACA, a request denied by GOP negotiators.
"Nobody's really moved," said No. 2 Senate Republican John Cornyn of Texas.
Trump tweeted Monday night: "The Democrats do not want to help DACA. Would be so easy to make a deal!"
The president, meanwhile, has privately threatened to veto the whole package if a $900 million payment is made on the Hudson River Gateway Project, a priority for Schumer. Trump's opposition is alarming Northeastern Republicans such as Rep. Peter King of New York, who lobbied Trump on the project at a St. Patrick's luncheon in the Capitol last week.
The Gateway Project would add an $11 billion rail tunnel under the Hudson River to complement deteriorating, century-old tunnels that are at risk of closing in a few years. The project enjoys bipartisan support among key Appropriations panel negotiators on the omnibus measure who want to get the expensive project on track while their coffers are flush with money.
(With AP wire inputs)
also read
India
Karnataka Primary and Secondary Education Minister Madhu Bangarappa on Thursday said that keeping the "interests of students" in mind, the department will revise school textbooks this year itself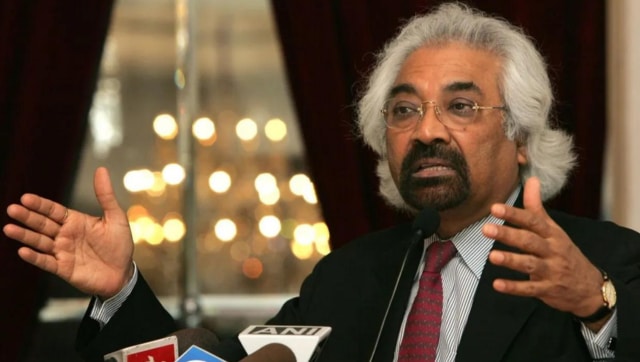 Politics
Speaking at a Rahul Gandhi event, Sam Pitroda accused the PM Narendra Modi led Indian government of focussing on religious matters while neglecting issues related to development and the economy