Gulf diplomatic crisis: Qatar's foreign minister says country 'stronger' despite year-long dispute, door still open for dialogue
Qatar's foreign minister Mohammed bin Abdulrahman bin Jassim Al Thani said his country is still stronger despite the Gulf crisis but is open for dialogue.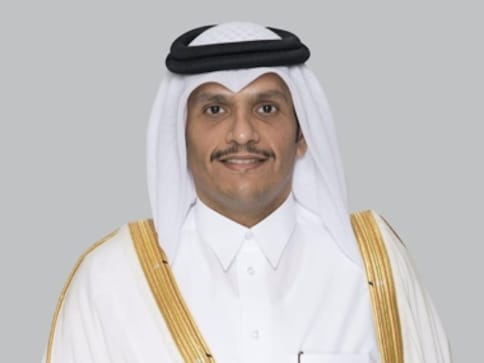 Doha: On the first anniversary of a bitter Gulf diplomatic rift, Qatar's foreign minister Mohammed bin Abdulrahman bin Jassim Al Thani, on Wednesday declared his country is stronger than ever and said it was open to dialogue with its regional rivals.
Al Thani also rebuked Qatar's foes for "imaginary victories" against the small Gulf state, the target of a Saudi-led boycott. "One year on and Qatar and its people are stronger," Al Thani, one of the most prominent voices in the region's worst diplomatic crisis for years, wrote on Twitter. "(There's) a lot of talk about imaginary victories and isolating Qatar, but after one year, the reality proved the opposite as Qatar emerged as an international partner that can be trusted."
On 5 June 2017, a Saudi-led alliance including the United Arab Emirates, Bahrain and Egypt abruptly severed ties with Qatar, accusing it of supporting terrorism and Iran.
Qatar soon found its only land border closed by Saudi Arabia, its state-owned airline barred from using neighbours' airspace, and residents expelled from the quartet's countries.
Despite hopes that the rancorous rift between the former allies — which include some of the richest countries on earth — would be resolved quickly, the crisis has endured.
Qatar claims the dispute is an attack on its sovereignty and punishment for pursuing an independent foreign policy.
Diplomatic efforts led by Kuwait and the United States have so far stalled though there are tentative plans for talks in September.
Al Thani said the "door is still open for dialogue" between the Gulf rivals.
However, he also told Qatar state-funded broadcaster Al Jazeera on Wednesday that Doha would continue with its purchase of the Russian S-400 air defence missile system.
Saudi leaders have asked French president Emmanuel Macron to intervene to prevent the deal going ahead, raising fears of military action in the dispute.
Raising the military stakes yet further, Qatar's defence minister Khalid bin Mohamed Al Attiyah, said on Wednesday that Doha wanted to join NATO. "The ambition is full membership if our partnership with NATO develops and our vision is clear," he told the official magazine of the Qatari defence ministry, Altalaya.
World
With Russia voicing anger over the NATO bids, Biden said he told the Nordic leaders that the United States would 'remain vigilant against the threats to our shared security'
Opinion
In 2019, 61 per cent of journalist deaths occurred in countries without current armed conflicts. Back in 2016, 50 per cent of journalists who were killed died in countries experiencing an armed conflict of some kind
World
Jenin refugee camp has served as a flashpoint amid recent tensions following a wave of attacks in Israel in which 19 people were killed