Gulf Arab states to hold extraordinary meeting on Iran - GCC statement | Reuters
DUBAI The Gulf Cooperation Council (GCC) of Gulf Arab states announced on Tuesday it will hold an extraordinary meeting in Riyadh on Saturday to discuss tensions with Iran after attacks on Saudi missions there. Saudi-Iranian tensions threaten to derail efforts to end Syria's five-year-old civil war in which Saudi Arabia and its Gulf Arab allies back rebel groups against Iranian-backed Syrian President Bashar al-Assad
DUBAI The Gulf Cooperation Council (GCC) of Gulf Arab states announced on Tuesday it will hold an extraordinary meeting in Riyadh on Saturday to discuss tensions with Iran after attacks on Saudi missions there.
Saudi-Iranian tensions threaten to derail efforts to end Syria's five-year-old civil war in which Saudi Arabia and its Gulf Arab allies back rebel groups against Iranian-backed Syrian President Bashar al-Assad.
They also cast doubts over chances for a peaceful solution in Yemen, where a Saudi-led military coalition has been bombing the Iran-allied Houthi movement for nine months.
"Foreign ministers of the GCC States will hold an extraordinary meeting in Riyadh on Saturday ... to discuss the repercussions of the attack on the Embassy of Saudi Arabia in Tehran and the Saudi consulate in the Iranian city of Mashhad," GCC Secretary-General Abdullatif bin Rashid Al Zayani said in an emailed statement.
Sunni-ruled Saudi Arabia on Saturday executed a prominent Shi'ite cleric on terrorism charges. This led to attacks by Iranian protesters on Riyadh's embassy in Tehran and consulate in Mashhad.
The kingdom responded by severing ties with Iran. Close allies Bahrain and Sudan followed suit, while the United Arab Emirates downgraded relations and Kuwait recalled its ambassador to Tehran in a diplomatic crisis that could deepen sectarian tension in the war-torn Arab world.
(Reporting by Hadeel Al Sayegh; Writing by Noah Browning; Editing by Tom Heneghan)
This story has not been edited by Firstpost staff and is generated by auto-feed.
Find latest and upcoming tech gadgets online on Tech2 Gadgets. Get technology news, gadgets reviews & ratings. Popular gadgets including laptop, tablet and mobile specifications, features, prices, comparison.
Sports
The Springboks, who haven't played since winning the World Cup for the third time in Japan last year, cited government travel restrictions, player welfare and safety concerns for their withdrawal.
First Cricket News
Australia is scheduled to play five T20s in New Zealand from 22 February to 7 March. At the same time, they are slated to tour South Africa for three Test matches, which will form part of the inaugural 2019-21 ICC World Test Championship.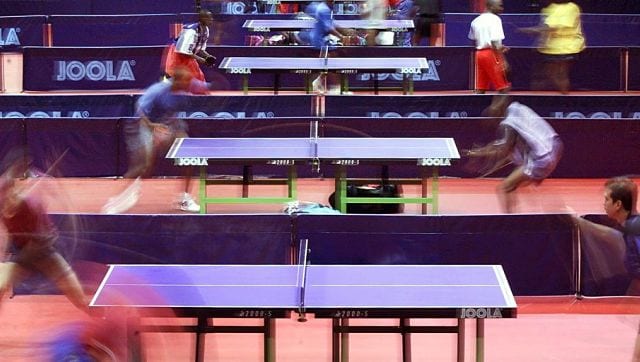 Sports
SAI has sanctioned Rs 18 lakh for the camp, which will be the first national camp for the sport since the announcement of the nationwide lockdown due to the COVID-19 outbreak in March earlier this year.