Greek Orthodox priest shot and wounded at church in France
PARIS (Reuters) - A Greek Orthodox priest was shot and badly wounded on Saturday at a church in the French city of Lyon by an assailant who then fled, a police source and witnesses said. There was no clear indication of a motive in the hours after the attack, and officials gave no indication that it was terrorism-related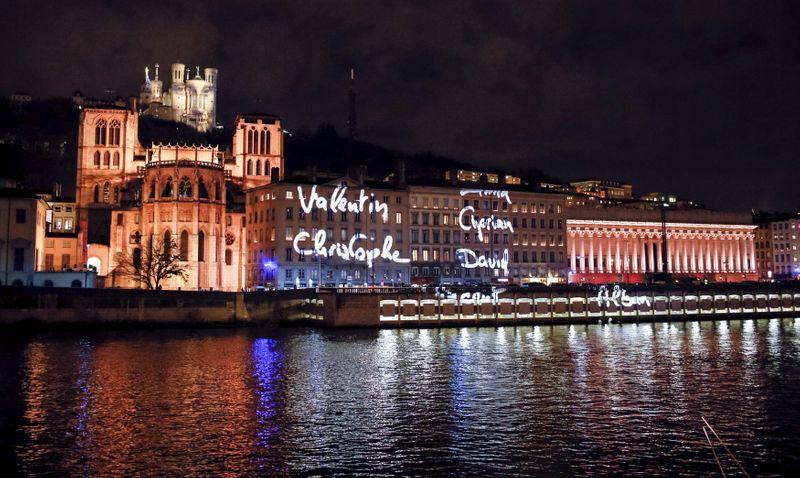 PARIS (Reuters) - A Greek Orthodox priest was shot and badly wounded on Saturday at a church in the French city of Lyon by an assailant who then fled, a police source and witnesses said.
There was no clear indication of a motive in the hours after the attack, and officials gave no indication that it was terrorism-related. Police and judicial sources said anti-terrorism prosecutors had not been brought in.
The priest was fired on twice at around 4 p.m. (1500 GMT) as he was closing the church, and he was being treated for life-threatening injuries, the police source said.
Witnesses said the church, in the centre of the city, was Greek Orthodox. Another police source said the priest was of Greek nationality, and had been able to tell emergency services as they arrived that he had not recognised his assailant.
A Greek government official identified the priest as Nikolaos Kakavelakis.
A suspect was arrested several hours later at a kebab shop in Lyon and placed in police custody, the first police source said. There was no confirmation that the person was the suspected assailant, however, nor any indication whether police were still looking for someone else.
A source at the prosecutor's office in Lyon said it had opened an investigation into attempted murder, and local authorities said the motive for the attack was not immediately clear.
The incident came two days after a man shouting "Allahu Akbar!" (God is Greatest) beheaded a woman and killed two other people in a church in Nice.
Two weeks ago, a schoolteacher in a Paris suburb was beheaded by an 18-year-old attacker who was apparently incensed by the teacher showing a cartoon of the Prophet Mohammad during a class.
Government ministers had warned that there could be other Islamist militant attacks. President Emmanuel Macron has deployed thousands of soldiers to protect sites such as places of worship and schools.
(Reporting by Catherine Lagrange and Sarah White; Writing by Kevin Liffey; Editing by Frances Kerry)
This story has not been edited by Firstpost staff and is generated by auto-feed.
Find latest and upcoming tech gadgets online on Tech2 Gadgets. Get technology news, gadgets reviews & ratings. Popular gadgets including laptop, tablet and mobile specifications, features, prices, comparison.
Business
WASHINGTON (Reuters) - U.S. job openings increased moderately in September and layoffs appeared to abate, pointing to a gradual labor market recovery from the COVID-19 pandemic.
Business
By Balazs Koranyi and Francesco Canepa FRANKFURT (Reuters) - Taking a break from fighting the coronavirus crisis, the world's top central bankers will attempt to resolve the existential questions of their profession this week as they tune into the European Central Bank's annual policy symposium. Having struggled to lift anaemic inflation for years, officials including the heads of the ECB, the U.S. Federal Reserve and the Bank of England will attempt to figure out why monetary policy is not working as it used to and what new role they must play in a changed world - be it fighting inequality or climate change.
Business
By Lawrence Delevingne BOSTON (Reuters) - Asian shares rose on Wednesday as hopes for a successful coronavirus vaccine lifted expectations of a swift reopening of the global economy, which would help the region's heavily trade-dependent markets.