Greece extends support for India's UNSC bid, inks pact for direct flight service between nations
India and Greece agreed to deepen bilateral cooperation in a range of key areas including trade, maritime security and energy and inked a pact for launching the first direct flight service between the two countries
New Delhi: India and Greece on Monday agreed to deepen bilateral cooperation in a range of key areas including trade, maritime security and energy and inked a pact for launching the first direct flight service between the two countries.
Greece also extended support to India's bid for permanent membership of the United Nations Security Council.
External Affairs Minister Sushma Swaraj and her Greek counterpart Nikos Kotzias held extensive talks covering the entire expanse of bilateral relations besides delving into major regional and multilateral issues of mutual interest.
In a statement, the external affairs ministry said the discussions between the two ministers focused on building closer cooperation in the areas of trade and investment, agriculture, maritime sector, culture and tourism.
"The two ministers held discussions on various aspects of bilateral ties as well as important regional and multilateral issues of mutual interest," the ministry said.
Later, speaking at a think tank, Kotzias said that Greece fully supports India's bid for permanent membership of the United Nations Security Council as a "new balance of power" is emerging in the world.
Observing that the world was passing through a difficult time, he said forces of fundamentalism and terrorism are trying to destabilise the world.
After their talks, Swaraj and Kotzias inked an air services agreement and another pact on cooperation in the field of new and renewable energy.
The air services agreement will allow Indian airlines to operate to Athens, Thessaloniki and Heraklion. Similarly, the Greek airlines will also be able to launch flight services to major Indian cities.
At present, there is no direct air connectivity between India and the southeastern European nation.
On talks between the two ministers, External Affairs Ministry Spokesperson Raveesh Kumar said the discussions covered all aspects of bilateral relations and that the two leaders reaffirmed commitment to further expand cooperation in mutually beneficial spheres.
The volume of bilateral trade has gradually declined, primarily due to the economic recession faced by Greece. The country has been dependent on bailout packages to deal with its borrowing needs since 2011.
The size of bilateral trade between India and Greece was $606.93 million in 2009-10 which fell to $445 million in 2015-16.
Greece's exports to India include cotton, marble and granite, aluminium foils and calcium carbonate while main Indian exports are petroleum products, automobile components, electrical transformers, frozen shrimps and cashew nuts.
Indian companies have established their presence in infrastructure, pharmaceuticals and steel sectors in Greece while the Greek companies are present in the fields of IT and construction in India.
"The sectors such as agriculture, shipping and tourism also offer scope for cooperation," the ministry said.
About 10,000 Indian nationals are living in Greece and most of them are employed in factories or in the construction sector.
Kotzias is on a four-day visit to India which will conclude on Tuesday.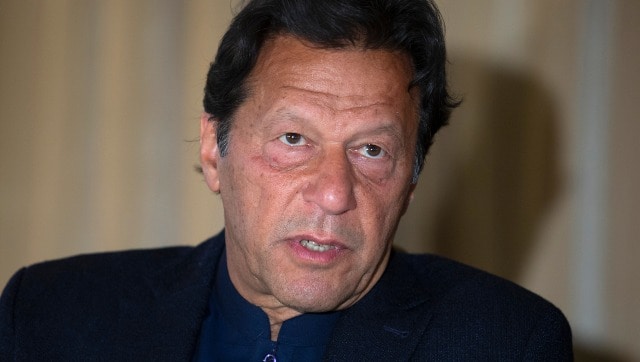 World
The global body against money laundering and terror financing had also asked Pakistan to work to address its strategically important deficiencies
India
The Supreme Court rule prompts it to 'address the challenges of the 21st century, ranging from the pandemic to the rise of intolerance', he added
World
The SCO also called for increased cooperation of all interested states and global organisations under the UN for the 'stabilisation and development' of Afghanistan