Greece blocks European Union statement on human rights in China at United Nations
Greece has blocked an EU statement at the UN criticising China's human rights record, a decision diplomats said undermined efforts to confront Beijing's crackdown on dissidents
Brussels: Greece has blocked a European Union statement at the United Nations criticising China's human rights record, a decision European Union diplomats said undermined efforts to confront Beijing's crackdown on activists and dissidents.
The European Union, which seeks to promote free speech and end capital punishment around the world, was due to make its statement last week at the United Nations Human Rights Council in Geneva, but failed to win the necessary agreement from all 28 member states.
It marked the first time the European Union had failed to make its statement at the United Nation's top rights body, rights groups Amnesty International and Human Rights Watch said.
A Greek foreign ministry official said Athens blocked the statement, calling it "unconstructive criticism of China" and said separate European Union talks with China outside the United Nations were a better avenue for discussions.
A European Union official confirmed the statement had been blocked.
"Greece's position is that unproductive and in many cases, selective criticism against specific countries does not facilitate the promotion of human rights in these states, nor the development of their relation with the European Union," a Greek foreign ministry spokesperson said on Sunday.
Presented three times a year, the statement gives the European Union a way to highlight abuses by states around the world on issues that other countries are unwilling to raise.
The impasse is the latest blow to the European Union's credentials as a defender of human rights, three diplomats said, and raises questions about the economically powerful European Union's "soft power" that relies on inspiring countries to follow its example by outlawing the death penalty and upholding press freedoms.
It also underscores the European Union's awkward ties with China, its second-largest trade partner, diplomats said.
Brussels has welcomed Beijing as an ally against United Nations President Donald Trump in the fight against climate change and trade protectionism. But as business ties grow, the bloc is struggling to speak out against a Chinese government crackdown on human rights lawyers and other activists since 2015.
China's COSCO Shipping, owner of the world's fourth-largest container fleet, took a 51 percent stake in Greece's largest port last year.
Hungary, another large recipient of Chinese investment, has repeatedly blocked European Union statements criticising China's rights record under President Xi Jinping, diplomats said.
One EU diplomat expressed frustration that Greece's decision to block the statement came at the same time the International Monetary Fund and European Union governments agreed to release funds under Greece's emergency financial bailout last week in Luxembourg.
"It was dishonourable, to say the least," the diplomat said.
The Greek foreign ministry spokesperson said that "during the formulation of the common statement there were also other countries that expressed similar reservations" and that Greece participates on an equal footing in setting up the European Union's common foreign policy.
Sports
Catch the Live score and updates from the Euro 2020 Group F match between Hungary and France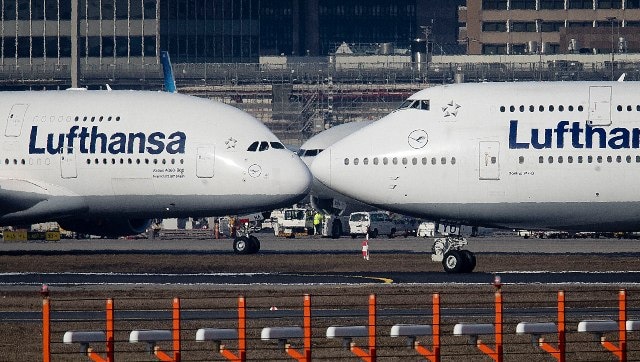 World
With this, an epic 16-year-old dispute over support for airplane makers appears to be heading for an end, at least for now
Arts & Culture
Wednesday's performance on the truck was also a celebration of the orchestra's reunion with music lovers amid an easing of government-imposed lockdown measures to fight the virus.