Global freedom on decline for past 12 years, says report: 71 countries suffer decline in political rights and civil liberties
Democracy in 2017 was faced with its most serious crisis in decades as its basic tenets, freedom came under attack around the world.
Democracy in 2017 was faced with its most serious crisis in decades as its basic tenets came under attack around the world. Seventy-one countries suffered net declines in political rights and civil liberties, with only 35 registering gains. The guarantees of free and fair elections, the rights of minorities, freedom of the press, and the rule of law all came under attack as the countries suffered democratic setbacks.
For the 12th consecutive year, according to the Freedom in the World 2018 report, countries that suffered democratic setbacks outnumbered those that registered gains.
"Political rights and civil liberties around the world deteriorated to their lowest point in more than a decade in 2017, extending a period characterised by emboldened autocrats, beleaguered democracies, and the United States' withdrawal from its leadership role in the global struggle for human freedom," the report said.
According to the report, 45 percent of countries in the world are free (democratic freedom, with 0=least free, 100=most free); 30 percent are partly free and 25 percent are not free.
As per population, 39 percent of the world is free, 24 percent are partly free and 37 percent are not free.
Twelve years of decline
Over the period since the 12-year global slide began in 2006, 113 countries have seen a net decline, and only 62 have experienced a net improvement. The report added:
"States that a decade ago seemed like promising success stories—Turkey and Hungary, for example—are sliding into authoritarian rule. The military in Myanmar, which began a limited democratic opening in 2010, executed a shocking campaign of ethnic cleansing in 2017 and rebuffed international criticism of its actions. Meanwhile, the world's most powerful democracies are mired in seemingly intractable problems at home, including social and economic disparities, partisan fragmentation, terrorist attacks, and an influx of refugees that has strained alliances and increased fears of the 'other'."
Dramatic declines in freedom have been observed in almost every region of the world. This, according to the report, portends bad signs not just for the countries that have seen a decline but for the entire world.
"The spread of anti-democratic practices around the world is not merely a setback for fundamental freedoms. It poses economic and security risks. When more countries are free, all countries—including the United States—are safer and more prosperous. When more countries are autocratic and repressive, treaties and alliances crumble, nations and entire regions become unstable, and violent extremists have greater room to operate," the report said.
In 2017, freedom declined in a staggering 71 counties as compared to 35 countries that saw an improvement. Compared to last year, the situation has deteriorated further.
Countries with net declines have continued to outnumber those with an improvement in freedom.
Worst of the worst
The past year provided ample evidence that undemocratic rule itself can be catastrophic for regional and global stability, with or without active interference from major powers like Russia and China, the report said.
The Rohingya crisis in Myanmar; Turkish president Recep Tayyip Erdogan's crackdown on his perceived opponents; the instability in West Asia, with authoritarian rulers in Saudi Arabia, the United Arab Emirates, and Egypt asserting their interests in reckless ways; conflicts in Libya and Yemen; the blockade in Qatar; the humanitarian crisis produced in Venezuela; Brazil's sprawling corruption investigations against its leaders; topped off with North Korea aggressively building up its nuclear arsenal, all show how 2017 was not a good year for global freedom.
India among 'free' countries
India got an aggregate score of 77 out of 100 on the freedom scale. It received a freedom rating of 2.5 out of seven (with one being most free and seven being least free).
On political rights, India got a rating of two, whereas, for civil rights, India got a rating of three. Overall, the press and net freedom status of the country was 'partly free', whereas the freedom status was registered as 'free'.



Key countries to watch
The following key countries, according to the report, are among those that may be approaching important turning points in their democratic trajectory and deserve special scrutiny during the coming year.
Afghanistan: Opposition alliances are crystallising ahead of long-overdue parliamentary elections, but preparations for the polls have been lacking, and it is uncertain whether they will be held as planned in 2018.
Iraq: Improved security has helped create space for competition among newly registered parties and candidates ahead of the 2018 elections, which will test the resilience of the country's political system.
Mexico: The July 2018 general elections will serve as a referendum on an administration that has failed to curb rampant violence and corruption, and has become increasingly hostile toward independent media and civil society activists.
Saudi Arabia: Crown Prince Mohammed bin Salman's controversial reform program is likely to cause even more upheaval in Saudi government and society, as small gains in social freedoms and efforts to attract foreign investors go hand in hand with attempts to quash dissent and fight off perceived opponents.
United States: The media and the judiciary—both of which have a long history of independence—face acute pressure from the Trump administration, whose smears threaten to undermine their legitimacy.
Read the full report here
Freedom in the World is an annual global report on political rights and civil liberties, composed of numerical ratings and descriptive texts for each country and a select group of territories. The 2018 edition covers developments in 195 countries and 14 territories.
India
Kalyani Singh – daughter of the Acting Chief Justice of Himachal Pradesh High Court Justice Sabina – was arrested after the CBI said it found evidence suggesting she and national-level shooter Sukhmanpreet Sidhu were in a romantic relationship that turned sour
World
To his supporters, the 50-year-old is a secrecy-busting journalist who exposed US military wrongdoing in Iraq and Afghanistan. But US prosecutors claim Assange put lives at risk when he helped intelligence agent Chelsea Manning steal diplomatic cables and military files which Wikileaks later publish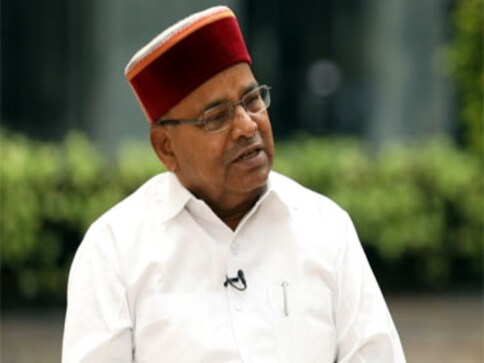 Politics
From governors to tribal leaders and even a former Lok Sabha speaker, the BJP has a glut of candidates to choose from and much to ponder while making its choice