Global community on same page with India on terror emanating from Pakistan: MEA
A report by the US clubbing Pakistan among nations providing 'safe havens' to terrorists validated India's position that terrorism emanating from the country was a cause of global concern, the external affairs ministry said
New Delhi: A report by the US clubbing Pakistan among nations providing "safe havens" to terrorists validated India's position that terrorism emanating from the country was a cause of global concern, the external affairs ministry said on Thursday.
The Spokesperson for the Ministry of External Affairs Gopal Baglay said the international community is on the same page with India on terrorism emanating from Pakistan and their solidarity with New Delhi on cross border terrorism is now moving towards enforcement and action.
In the report, the US on Wednesday listed Pakistan among the nations providing "safe havens" to terrorists, saying terror groups like the Lashkar-e-Taiba (LeT) and the Jaish-e-Mohammed (JeM) continued to operate, train and raise funds inside that country.
A similar report was released by the US last year too.
Talking about cooperation between India and the US in effectively dealing with terror, Baglay said the US has taken or proposes to take a number of measures against Islamabad to contain terrorism.
Replying to a question on mentioning of Naxals as terror group in the report, Baglay said like terrorists, they also cause huge damage and loss of lives. "...we all know it is terrorism."
Asked about ceasefire violations in the last few days by Pakistan along the Line of Control in Jammu and Kashmir, he said India has lodged a protest with Pakistan in a note verbale.
He said a total of 240 ceasefire violations by Pakistan have been reported in the current year so far which is significantly high compared to last year.
Baglay said the LoC was coming under pressure due to attempts by terrorists to cross over to India.
He said India has asked Pakistan to maintain the ceasefire arrangement of 2003.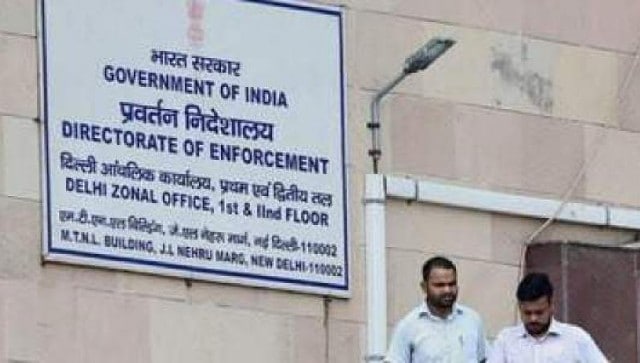 India
The ED wants to question Nazir in her seventies over a few lakh of rupees that were allegedly transferred to her account from the chief minister's discretionary fund
First Cricket News
The BCCI is also likely to take a call on the long pending tax and visa issue ahead of the T20 World Cup in India.
India
Incidents such as the February attack and Friday's twin encounters highlight that militancy has now spread all across Kashmir and more youngsters are picking up guns and joining new militant groups