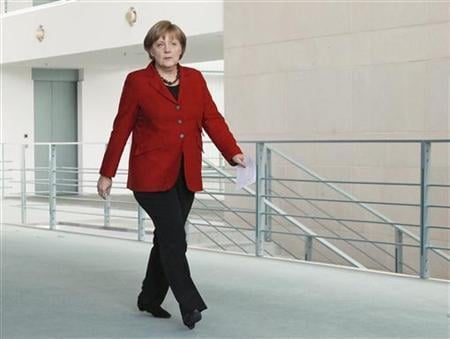 German Chancellor Angela Merkel discussed with Greece's president on Friday whether his country should hold a referendum on staying in the Euro, a Greek government spokesman said.
"(Merkel) relayed to the President (Karolos Papoulias)thoughts about holding a referendum in parallel with the elections, on the question whether Greek citizens wish to remain in the euro zone," Greek government spokesman Dimitris Tsiodras said in a statement.
He said the two leaders spoke by phone.
Updated Date: May 19, 2012 00:01 AM