Germany's Angela Merkel marks 10 years in power, put to test by refugees
German Chancellor Angela Merkel marks a decade in power Sunday facing the fight of her political life over her liberal stance on refugees.
Germany: German Chancellor Angela Merkel marks a decade in power on Sunday facing the fight of her political life over her liberal stance on refugees, which provoked a party revolt, and fresh fears sparked by the Paris carnage.
In what just a few months ago would have been an unreserved celebration of the German leader at the height of her powers, the 10-year anniversary comes as the migrant crisis looks set to become the defining issue of Merkel's tenure.
Despite a growing backlash, she has remained defiant and dismissed claims that the hundreds of thousands fleeing war and persecution represent a security threat.
"We are stronger than terrorism," Merkel said at a G20 summit in TurkeyMonday, pledging Germany's full support in the fight against jihadist violence while maintaining the country as a safe haven for the world's desperate people.
"We owe it to the victims. But it is also vital to our own security, and that of the many innocent refugees fleeing terror."
Buoyed by the robust German economy and a pivotal role in global crisis management, Merkel this month pipped US President Barack Obama to take second place in the Forbes power ranking behind Russian President Vladimir Putin. She is also the EU's longest-serving leader.
But the expected arrival of around one million asylum seekers in Germany this year alone, driven in part by Merkel's decision in September to open the border, has eroded her support at home.
The influential Die Zeit weekly has called the refugee crisis "the beginning of the end" of the Merkel era, while Der Spiegel sees the chancellor as increasingly "isolated".
The man she unseated as chancellor in 2005, Gerhard Schroeder, has been withering in his assessment: "Frau Merkel has a heart but no plan."
Going rogue 
Opinion polls show her conservative CDU-CSU alliance losing ground, now tallying just 34-percent support, versus 41.5 percent at the last national elections in 2013.
Merkel appears to be sacrificing many of those voters to the right-wing populistAlternative for Germany, which has surged to 10.5 percent support.
"There is no doubt about it, this is the biggest challenge of Merkel's time in office," says a senior aide, speaking on condition of anonymity.
Despite Merkel's "We will manage" mantra, doubts about how Germany will cope with the influx have also given rise to unprecedented backbiting against the 61-year-old leader.
Cabinet heavyweights Interior Minister Thomas de Maiziere and Finance MinisterWolfgang Schaeuble have repeatedly gone rogue, daring put distance between themselves and Merkel.
The chancellor has taken steps in recent weeks to calm the waters including tightening refugee policy, expanding border controls and accelerating the return of rejected asylum seekers.
But hardliners seized on the shock of the Paris attacks to demand still tougher measures.
"The days of uncontrolled and illegal immigration cannot continue. Paris has changed everything," fellow conservative Markus Soeder said.
This time it's personal 
Merkel gained a reputation for extreme pragmatism as she co-opted her opponents' most popular positions. Sociologist Ulrich Beck branded this approach "Merkiavellism" and it propelled her to record popularity.
However, the refugee crisis' epoch-defining dimensions seem to have brought out the true convictions of the pastor's daughter, who grew up behind the Iron Curtain.
"I think that this is a person with deeply held values who felt that there is only one legitimate, acceptable choice here," Germany expert Constanze Stelzenmueller of the Washington-based Brookings Institution said.
"There may be a feeling that this is her personal (Berlin) Wall and that is the challenge that she has to face."
Analysts dismiss predictions of Merkel's imminent political demise as premature, noting that she has no apparent conservative successor and the Social Democrats, junior partners in her government, have failed to capitalise on her relative weakness.
Respected philosopher Juergen Habermas, a fierce critic of Merkel's unyielding policy in the eurozone debt crisis, can barely contain his praise for her principled stance on refugees.
"Who could have expected that from Frau Merkel?" he wrote.
Historian Paul Nolte said Merkel's support remained deeper and wider than often portrayed in the media.
"She has opponents in her own camp but she has also mobilised a lot of support, particularly in leftist civil society," he said.
"It was very clever, really -- she has a mandate from civil society for this policy and is as a result not as easy to topple."
AFP
Find latest and upcoming tech gadgets online on Tech2 Gadgets. Get technology news, gadgets reviews & ratings. Popular gadgets including laptop, tablet and mobile specifications, features, prices, comparison.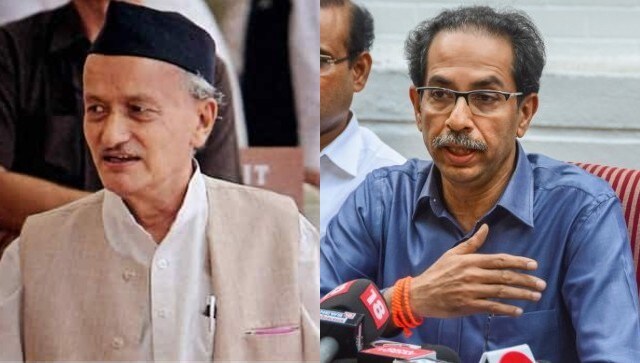 Politics
Governors must loathe appearing as agents or appointees of the Central Government if they are to maintain their impartiality and the confidence of their ministers
World
The Tallboy bomb was designed by British aeronautical engineer Barnes Wallis and was used by the Royal Air Force to destroy large Nazi-controlled objects through underground shocks
News & Analysis
The feature is going to analyze users' audio feed and use Microsoft's own deep neural networks to reduce the sound of the unwelcome background sound.