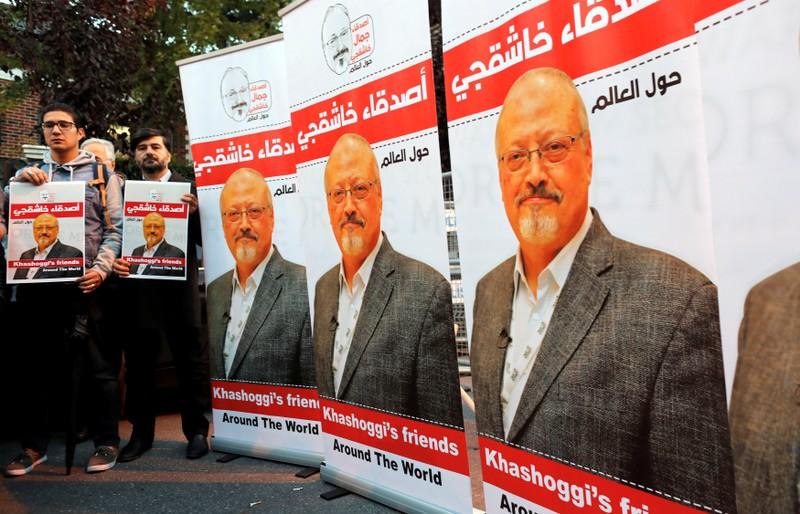 BERLIN (Reuters) - German industry's voluntary halt in previously authorised arms shipments to Saudi Arabia after the killing of a journalist at the Saudi consulate in Turkey is slated to last until mid-January, industry sources said on Friday.
It was not immediately clear whether the halt in deliveries would be extended again or whether the companies would insist that the German government formally revoke the licenses then.
German firms are not eligible for compensation for lost revenue unless the government has taken that step, according to one industry source.
"The companies have agreed to halt deliveries for now, but the situation may change if Saudi Arabia begins to demand damages for delayed deliveries," the source said.
Germany last week banned 18 Saudis suspected of involvement in the killing of Jamal Khashoggi from much of Europe on Monday and expanded a halt in arms sales to the kingdom.
It had already suspended the approval of future export licences to Saudi Arabia but on Nov. 19 said it had also worked with industry to stop shipments of arms sales already approved.
No specific timetable was given at the time, but industry sources said an agreement had been struck to revisit the issue in early to mid-January.
A spokesman for the economy ministry declined to comment on the timetable or the value of the goods held up.
The halt mainly affects a number of patrol boats being built for Saudi Arabia by privately held Luerrsen, which may jeopardise 300 jobs at a shipyard in the northeastern state of Mecklenburg-Vorpommern, and four Cobra radar systems to be built by a consortium that includes France's Thales, Airbus and Lockheed Martin of the United States.
Der Spiegel magazine reported on Friday that the goods were valued at around 2.5 billion euros.
It remains unclear how the freeze will impact multinational programmes such as the Eurofighter, built by a consortium of firms in Britain, Germany, Italy and Spain.
BAE Systems, which led the Eurofighter campaign to win a 10 billion pound ($13 billion) contract from Saudi Arabia for 48 new Eurofighter Typhoon jets, is still finalising that deal after signing a memorandum of understanding in March.
About a third of their components would come from Germany. ($1 = 0.7796 pounds)
(Reporting by Andrea Shalal and Sabine Siebold; Editing by Hugh Lawson)
This story has not been edited by Firstpost staff and is generated by auto-feed.
Find latest and upcoming tech gadgets online on Tech2 Gadgets. Get technology news, gadgets reviews & ratings. Popular gadgets including laptop, tablet and mobile specifications, features, prices, comparison.
Updated Date: Nov 24, 2018 00:06:36 IST