Germany introduces new measures to promote voluntary returns of asylum seekers
Tired of the long drawn asylum seeking process in Germany, a section of refugees is going back to their imperilled homelands with a new financial assistance program, StartHilfePlus
Abdul Kareem, 32, is certain that he wants to return. Sitting across the welfare official at his office in downtown Stuttgart, on a late February afternoon, he has his palms clenched and placed on the table. He keenly listens to the procedure translated to him by his interpreter and fellow asylum seeker Abdul Ali, 28 also from Kandahar. "You'll get half the money here and half after arriving in Afghanistan," Ali tells him in Pashto.
Kareem has many questions himself. "How will I get from Kabul to Kandahar?" "Whom do I get the rest of the money from?"
Kareem is from the conflict ridden Kandahar province of Afghanistan where the resurgence of Taliban has thrown life out of gear and even visiting diplomats are not safe from terrorist attacks. He is one of the early beneficiaries to avail the German government's recently announced StarthifePlus, program aimed to promote voluntary return of asylum seekers by providing them with financial assistance. Earlier that week, an Iraqi family decided to drop their asylum application to travel back.
Kareem is among the asylum seekers who is frustrated by the longer waiting process on their asylum applications, deciding to go back to their homelands. The Federal Office for Migration and Refugees (BAMF), the organisation responsible for processing their applications is now dealing with 430,000 unprocessed applications, causing the asylum seekers to wait longer for their applications to be heard. Though it differs from country to country, the average waiting period has risen from 5.2 months in the previous years to 8.1 in 2016 according to a DW report. In Kareem's case it is 18 months. He has little hopes that his asylum application will come up for hearing anytime soon. Kareem doesn't have it in him to hold back until then. "My mother passed away recently leaving my sister alone at home and she needs help. She's my responsibility," he says pursing his lips.
The recently announced programme StarthilfePlus, targets at refugees with little chance of being granted asylum and provides them with financial incentives to return voluntarily even as their asylum application is being heard. According to the program, asylum applicants who decide to return even before receiving the decision will receive a bonus payment of 1,200 euros per person (aged twelve or above). In the case of applicants who decide not to appeal the negative decision, the incentive is 800 euros per person (aged twelve or above). The money is split into two halves, with one half paid out in Germany and the rest in their countries, six months after their return.
StarthilfePlus comes close on the heels of measures the German government has recently adopted to facilitate speedy deportation of asylum seekers. Chancellor Angela Merkel's cabinet recently approved a 16-point plan to speed up deportations.
Appealing to the asylum seekers, Thomas de Maizière, Federal Minister of Internal affairs expressed hope that StarthilfePlus will increase the number of voluntary departures. "I appeal to insight and reason: for all those who do not have prospects in Germany, the voluntary departure from a deportation represents the better way. If the possibility of a voluntary return is not used, only the instrument of deportation remains. For only with consistent application of the law can the functioning of our asylum system be ensured," he added in a press statement.
"The German Government has indeed an interest in raising voluntary returns of people in their home countries, when they have no right to stay in Germany. In 2016 around 55,000 people did return voluntarily in their countries, on the basis of the existing programs," says Annegret Korff a spokesperson at the Federal Ministry of the Internal affairs in an email.
According to her, the new programme, funded with 40m Euro aims to increase this number and to convince people at an early stage of the procedures to return to their countries. "Voluntary returns are always better and more sustainable option for returning people," she adds.
Gert Lienig, an official with the non-profit AGDW that works for the welfare of refugees express doubts about the efficacy of the program in the reintegration of refugees back in their homelands. "It's just a financial aid to promote voluntary return but it doesn't aim at reintegration process. The program is mainly meant for people from countries like Afghanistan because many of their asylum applications often get rejected. None of them want to go back because the situation is not secure in the country," he says.
"The focus of the Federal Office lies on the promotion of voluntary return and reintegration in the country of origin. The new StarthilfePlus program, with its graduated funding structure, supplements these measures," insists Edith Avram a press spokesperson with BAMF.
When refugees like Kareem decide to go back, they do so for family reasons.
Lienig thinks the financial assistance offered by the program is just not enough for reintegration in the long run. "The asylum seekers are happy to get this money but it's not an incentive to go back because it's not enough money to start a life back home. It would be an incentive if it was, say, 5000 euros," he says.
"We need to look at sustainable options to help them with their livelihood back home, so they are not motivated to take the perilous journey to Germany again," he adds. According to him, the distribution of funds is staggered into two instalments to discourage the asylum seekers from returning immediately. There is also the issue of uncertainty back in their homelands where many government agencies are ridden with corruption and people like Kareem are unsure they will receive their second instalment at all.
"We have everything else in our country but there is no security, here, however, there is security and nothing else" says Abdul Ali, 28, Kareem's interpreter and fellow asylum seeker. Fearing repercussions from Taliban for working with the foreigners, Ali has kept a low key back home to avoid attention on his family members and hence reveals little details about his family back home.
"The government should categorise the refugees as soon as they arrive from economic migrants to people who are fleeing from conflict," says the convent educated Ali in his perfect, American accented English that he picked up while working for a Nordic oil company back in Afghanistan. In the past 18 months he spent in a crammed refugee camp along with 250 others in the Stuttgart suburbs of Zuffenhausen, he couldn't look for a job or think about starting a business while his application is waiting to be heard. He is however still willing to wait as long as it takes until his application is due for hearing.
"I'm thankful for the German government and the people here," says Kareem. "But I wish there isn't so much uncertainty in the asylum application process," he adds. For now, he has a start, in the form of meagre financial assistance. It's only however, a fraction of what he spent to get into Germany. He sighs, uncertainly, when asked if he will reattempt the long and arduous route to Germany again. "I'm not sure now."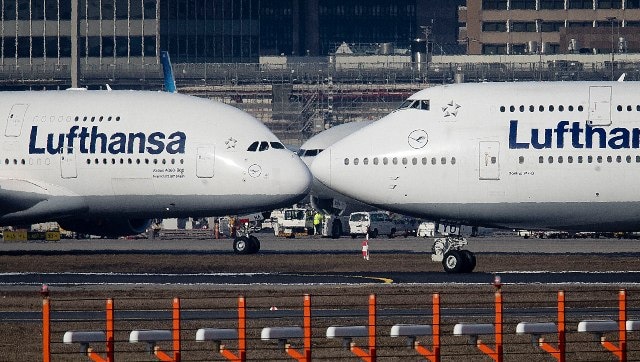 World
With this, an epic 16-year-old dispute over support for airplane makers appears to be heading for an end, at least for now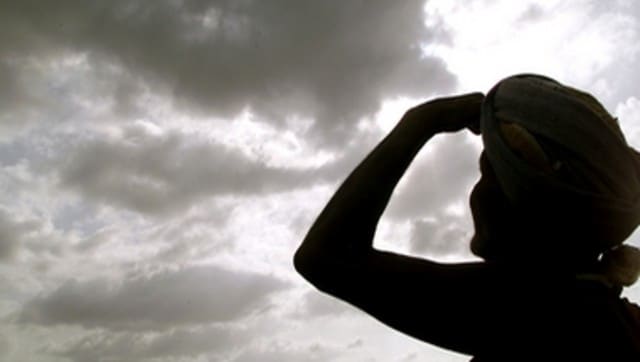 India
Here's what you need to know about what arguably remains the most important season for India
India
Residents of Ghoramara and Mousuni are being being moved to safety by the West Bengal government as tidal waters and rainfall pose grave risk to their lives