German foreign intelligence chief forced out: sources | Reuters
BERLIN The head of Germany's BND foreign intelligence agency is being pushed out of his job, government sources told Reuters on Tuesday, a surprise move that comes at a time when Germany faces a growing threat from Islamic militants. It was not immediately clear why Gerhard Schindler, who has led Germany's version of the U.S
BERLIN The head of Germany's BND foreign intelligence agency is being pushed out of his job, government sources told Reuters on Tuesday, a surprise move that comes at a time when Germany faces a growing threat from Islamic militants.
It was not immediately clear why Gerhard Schindler, who has led Germany's version of the U.S. Central Intelligence Agency since 2012, was being removed two years before he reaches retirement age.
Schindler, 63, came under pressure a year ago when it emerged that the BND had gone against German interests and spied on European partners at the request of the U.S. National Security Agency (NSA).
But he appeared to have weathered that scandal after promising to centralize control over BND field offices that he admitted had taken on a "life of their own".
Schindler's dismissal comes after Islamic State militant attacks in Brussels last month, and in Paris last November, raised questions about European intelligence cooperation. Germany, which has not suffered a major attack by Islamic militants on its soil, is supplying weapons and logistical support to local forces fighting the militant group in Syria and Iraq and has been declared a primary target."
Neither the German government nor the BND were immediately available to comment on Schindler's departure. But Chancellor Angela Merkel's chief of staff Peter Altmaier had earlier invited reporters for a briefing on Wednesday.
German daily Sueddeutsche Zeitung and broadcasters NDR and WDR first reported that Schindler would be removed. They said he was due to be replaced by Bruno Kahl, a finance ministry official who is said to be a close ally of Finance Minister Wolfgang Schaeuble.
Earlier this month, the BND celebrated its 60th anniversary. Long based in Pullach in southern Germany, it is due to move into a brand new headquarters in central Berlin next year.
(Reporting by Noah Barkin, Thorsten Severin, Andreas Rinke and Sabine Siebold; editing by Ralph Boulton)
This story has not been edited by Firstpost staff and is generated by auto-feed.
World
Lawyers and advocates question why most of the children are at unlicensed shelters.
World
Published in 2019, the book addresses the issue of migrant children traveling unaccompanied to the United States.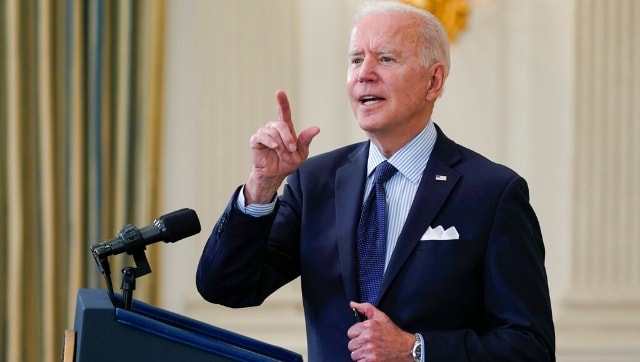 World
Biden will leave for the UK on Wednesday and then visit Brussels and Geneva as part of the trip, that ends next week