German domestic spy chief rejects Turkey's allegation it harbours PKK militants | Reuters
BERLIN The head of Germany's domestic spy agency on Tuesday rejected as 'completely unjustified' Turkey's accusation that Germany is harbouring militants tied to the banned Kurdistan Workers Party (PKK).'That accusation is completely unjustified. We have been working for many years to ensure that the PKK in Germany poses no danger to Germany or Turkey,' Hans-Georg Maassen told Reuters in an interview late on Tuesday.He said Germany had a good exchange of information with Turkey and that generally the countries worked well together on that issue.Turkish Foreign Minister Mevlut Cavusoglu on Tuesday said there were outstanding legal cases against 4,500 PKK members in Germany, but only three suspects had been sent back to Turkey so far. Asked if ties between the intelligence services of Germany and Turkey had deteriorated after Turkey's failed July 15 military coup, Maassen said only that cooperation was often difficult because of the different priorities set by the Turkish intelligence services.However, he said cooperation was working well in regard to combating Islamic State, given a clear understanding of the dangers that the militant jihadist group posed
BERLIN The head of Germany's domestic spy agency on Tuesday rejected as "completely unjustified" Turkey's accusation that Germany is harbouring militants tied to the banned Kurdistan Workers Party (PKK)."That accusation is completely unjustified. We have been working for many years to ensure that the PKK in Germany poses no danger to Germany or Turkey," Hans-Georg Maassen told Reuters in an interview late on Tuesday.He said Germany had a good exchange of information with Turkey and that generally the countries worked well together on that issue.Turkish Foreign Minister Mevlut Cavusoglu on Tuesday said there were outstanding legal cases against 4,500 PKK members in Germany, but only three suspects had been sent back to Turkey so far.
Asked if ties between the intelligence services of Germany and Turkey had deteriorated after Turkey's failed July 15 military coup, Maassen said only that cooperation was often difficult because of the different priorities set by the Turkish intelligence services.However, he said cooperation was working well in regard to combating Islamic State, given a clear understanding of the dangers that the militant jihadist group posed.
More than 40,000 people have been killed since the PKK took up arms for autonomy in southeast Turkey in 1984. It is considered a terrorist group by Turkey, the United States and the European Union.
(Reporting by Andrea Shalal, Andreas Rinke and Thorsten Severin; Editing by Janet Lawrence)
This story has not been edited by Firstpost staff and is generated by auto-feed.
India
Admiral Gilday is on a five-day visit to India, in which he met Indian Navy Chief Admiral Karambir Singh to firm up defence ties
World
A total of 3,449 candidates are vying for 329 seats in the parliamentary elections, which will be the sixth held since the fall of Saddam Hussein after the US-led invasion of Iraq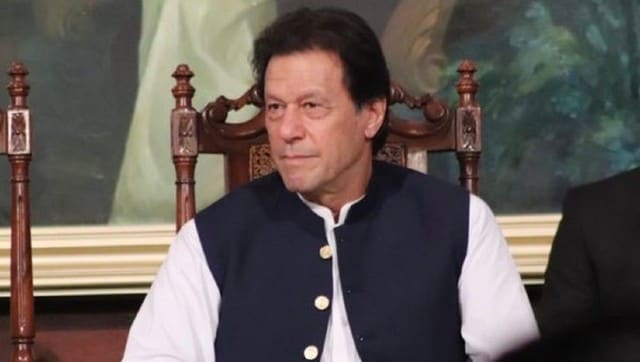 World
Analysts and reports suggest that Pakistan will remain greylisted till the next session of FATF in 2022 as it has failed to curb terror financing of UN proscribed terrorists living in Pakistan