Georgia's special Congressional election set to be first major referendum on Donald Trump presidency
Voters in Georgia cast ballots in the priciest US congressional race ever, a $60 million political nailbiter where a Democratic novice could score an upset in a conservative stronghold — and deal a blow to president Donald Trump
Washington: Voters in Georgia cast ballots in the priciest US congressional race ever, a $60 million political nailbiter where a Democratic novice could score an upset in a conservative stronghold — and deal a blow to president Donald Trump.
The special election in the southern state is painted as a referendum on Trump, and the result may presage how his presidency — for better or worse — could influence the battle for control of Congress in 2018.
The race appeared virtually deadlocked as Democrat Jon Ossoff, a 30-year-old filmmaker and onetime political staffer running on a centrist message, and Republican Karen Handel, a former Georgia secretary of state, spent election day seeking to convert as many independent or undecided voters as possible.
Republicans are facing a sobering reminder of their president's poor approval ratings, which could act as a drag on their efforts to hold not just this congressional seat, but the 435-member House of Representatives next year. With Democrats potentially striking the first blow against Trump in 2017, the race has drawn substantial national attention -- and vast outside contributions.
Ossoff took to Twitter to urge constituents to "summon everything we've got" and troop to the polls despite rain falling on Georgia's sixth congressional district, as the president reiterated his support for Handel, 55.
"Democrat Jon Ossoff, who wants to raise your taxes to the highest level and is weak on crime and security, doesn't even live in district," he tweeted early on Tuesday.
Handel, Trump said, "will fight for lower taxes, great healthcare strong security — a hard worker who will never give up! VOTE TODAY." Polls close at 7:00 pm.
Ossoff, who grew up in the electoral district but lives just outside the boundary so his fiancee can be closer to the hospital where she works, is trying to flip the Atlanta suburbs that Republican Tom Price left to become Trump's health secretary.
The Democrat won the first round against several candidates in April, but fell just shy of outright victory. The 20 June runoff quickly became the most expensive House race in history, with the campaigns, political action committees and other outside groups raising nearly $60 million, according to government reform and ethics group Issue One.
"Out-of-state money has poured in on both sides. It's become a little bit of an arms race," Ossoff told CNN. Handel, her own campaign flooded with outside donations, has kept the race tight, emphasising her area roots. Voters "are not interested in Hollywood, California coming in and buying this seat," she told Fox News.
Republicans have held the seat since 1979. But as an increasingly well-educated, diverse suburban district it is exactly the kind of territory which Democrats need to win if they want to gain the 24 seats necessary to reclaim the House in 2018.
As the two parties duked it out, Trump loomed large over Georgia. "The Trump phenomenon is extremely dominant in this
race," and Handel's fate is most likely tied to voters' views of the president, Georgia-based Republican strategist Chip Lake told AFP.
A Handel win could energise Republicans, boosting their efforts with health care and tax reform legislation. Her loss would prompt party-wide handwringing. "If we're losing upper middle-class suburban seats in the South, we need to start having discussions immediately on... how in the world are we going to limit the damage in 2018 with Donald Trump as head of our party and president of the United States," Lake added.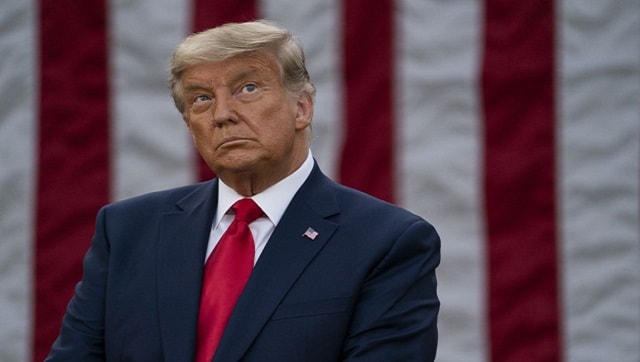 World
Former president Donald Trump has said the official ought to be tried for treason if the report was true
World
NATO is urging China to join international efforts to limit the spread of nuclear weapons amid concerns that the country is rapidly developing missiles capable of carrying atomic warheads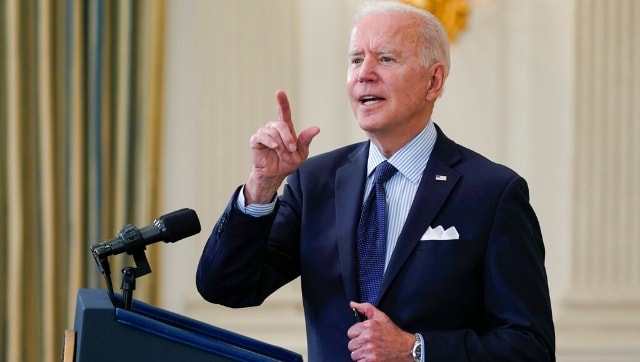 World
The remark comes in the wake of the announcement of the formation of a new interim government in Kabul by the Taliban