Gaza Live: Palestine belongs to the Arabs, says Azad quoting Mahatma Gandhi
Follow live updates from the ongoing conflict in Gaza here.
1:30 pm: Kerry caught on mic criticising Israel
US Secretary of State John Kerry appeared to criticize Israel in candid remarks caught on an open microphone between television interviews Sunday.
Kerry was heard talking about Israeli soldiers killed in Gaza to a State Department official identified as Jonathan Finer just before appearing on the "Fox News Sunday" political talk show.
"I hope they don't think that's an invitation to go do more," Kerry says. "That better be the warning to them."
A frustrated Kerry then says: "It's a hell of a pinpoint operation, it's a hell of a pinpoint operation," in apparent frustration over the civilian toll in the Israeli operation.
"We've got to get over there," Kerry is heard saying on the Sunday recording. "I think, Jon, we ought to go tonight. I think it's crazy to be sitting around. Let's go."
When confronted over the remarks by Fox host Chris Wallace, Kerry reiterated Israel's right to self-defense.
"I think it's very, very difficult in these situations, obviously very difficult," Kerry said.
"You have people who've come out of tunnels. You have a right to go in and take out those tunnels. We completely support that. And we support Israel's right to defend itself against rockets that are continuing to come in. Hamas has started this process of rocketing, after Israel was trying to find the people who killed three young -- you know, one American kid, three young Israeli citizens. It's disgraceful," Kerry said.
"It's tough to have this kind of operation. I reacted obviously in a way that ... anybody does with respect to young children and civilians.
"But war is tough, and I've said that publicly and I've said it again. We defend Israel's right to do what it is doing in order to get at those tunnels," Kerry said.
Kerry then urged Hamas to "step up and be reasonable and understand that you accept the cease-fire, you save lives."
1:30 pm: Sitaram Yechury speaks on Gaza
Addressing the Rajya Sabha on the ongoing Gaza crisis, CPM leader Sitaram Yechury called on the government to immediately suspend all military purchases from Israel.
"This is a genocide of sorts, we cannot remain silent to violations of International Law," he said. "You are the biggest terrorist by illegally occupying Palestine land," Yechury said about Israel. India cannot be party to this genocide. This must stop," he said.
Yechury also mentioned Vajpayee's condemnation of US invasion of Iraq, calling on the Rajya Sabha to pass a resolution doing the same about Gaza.
"This is against Insaniyat (Humanity) completely. Modi has signed BRICS resolution with East Jerusalem as capital. So why are we afraid to pass resolution?" Yechury asked the house.
"India is the only non-Arab country that opposed partition of Palestine. Let Israel vacate all illegally held properties in Palestine. Countries can go to war, but can we ever say we are against an elected govt and therefore go to war? Govt of Palestine has been elected by the people, we must respect it," he said.
12:51 pm: JD(U) leader Sharad Yadav addresses the Rajya Sabha
"People are being forced to leave their own land. How can we let this happen? We must discuss this. It will have a major impact on the future of our country," Sharad Yadav said as he addressed the Rajya Sabha on the Gaza crisis.
"How can people run away from a strip of land that's just 6 km in width?" he said urging the Rajya Sabha to focus and debate the role India could play in the ongoing humanitarian crisis.
However, as time ran out, Yadav said that discussions like these should not be restricted by logistical considerations/ "This is a discussion on humanity, please don't restrict the timing of speakers," he said wrapping up.
12:33 pm: BJP leader Anil Dave addresses the Rajya Sabha
Addressing the Rajya Sabha, BJP leader Anil Dave said that there ought to be discussion of "global issues of peace."
"What is happening in Israel and Gaza is also happening in various other parts of the world. Mani Shankarji, the problem is you get uneasy too soon," Dave said
Dave also said that there is need to inform the youth that heavens cannot be attained if one chooses a violent path. "You cannot achieve jannat through guns, but only through namaz and prayer," he said.
"Doesn't matter which side of the border, people are dying. We must stop this," said Brajesh Pathank, BSP leader.
"This is a war but it's an unequal war," Ahmed Hussein, TMC MP on Israel's war on Gaza terming it the "new Holocaust".
"Our party, led by Mamata Banerjee, condemns this violence," Hussein added discussing Gaza in Parliament.
12:00 pm: Palestine belongs to the Arabs: Ghulam Nabi Azad tells Rajya Sabha
Leader of Opposition Ghulam Nabi Azad addresed the Rajya Sabha on Gaza crisis and urged the house to pass a resolution against Israel as well as Hamas for the use of force.
"We should have been the first nation to discuss Gaza, we are the largest democracy. It is India's job to defend a small nation that is being pressurised," Azad said addressing the Rajya Sabha.
"Palestine belongs to the Arabs in the same sense as England belongs to English," Azad said quoting Mahatma Gandhi's article which appeared in a pre-Independence publication called The Harijan.
Nabi added that it was wrong to impose Judaism on Arabs. "We must insist on just statement of Jews wherever they are born or bred. Jews in france are French, Christians born in France are French," he said.
"We want to know from government if there is any change in our foreign policy since the time of Nehru and Vajpayee. From labourers to nurses, there's no company in West Asia where an Indian is not employed" he said.
Azad also said that in the fighting until three days ago, 1500 tonnes of ammunition was used on Gaza strip. Nabi also cited UN figures and said that the death toll had crossed 400 while 60,000 had been rendered homeless as the conflict steadily escalated.
"Hospitals have been destroyed. No medication available. 3,500 are injured. Who will help them?" asked Azad.
11:50 am: Kerry arrives in Egypt seeking ceasefire
US Secretary of State John Kerry traveled to Cairo early Monday for crisis talks on Gaza, following President Barack Obama's call for an "immediate ceasefire" between Israelis and Palestinians.
The US top diplomat is scheduled to meet with senior o
Find latest and upcoming tech gadgets online on Tech2 Gadgets. Get technology news, gadgets reviews & ratings. Popular gadgets including laptop, tablet and mobile specifications, features, prices, comparison.
World
The shooting comes as Rochester's police department has witnessed days of protests over the death of resident Daniel Prude, caused when officers put a hood over his head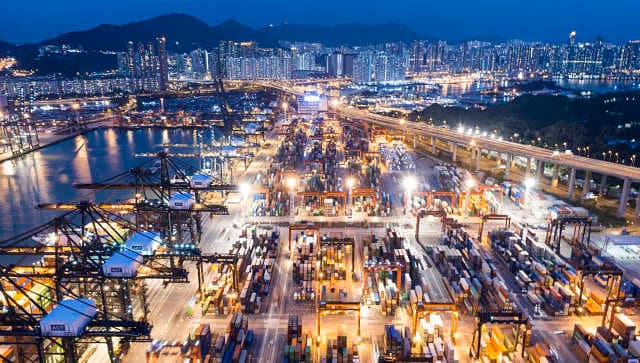 World
The Donald Trump administration has continued to play an active role in the World Trade Organisation, but many of Trump's biggest trade offensives over the past three years have bypassed the organisation's rules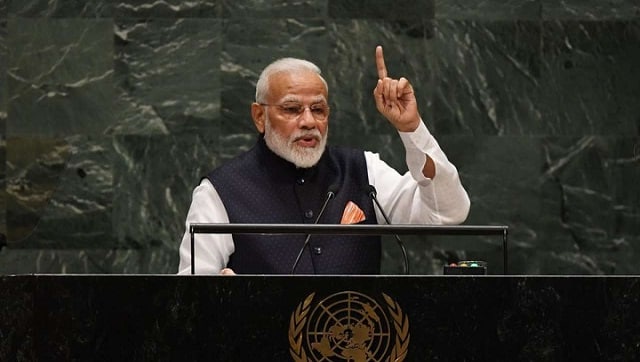 World
The prime minister will deliver the national statement on 26 September through a pre-recorded video statement