Gay rights activist killed in Bangladesh in suspected Islamist attack | Reuters
DHAKA Suspected Islamist militants hacked to death a leading gay rights activist and a friend in an apartment in the Bangladeshi capital on Monday, police said. The killings took place two days after a university professor was slain in similar fashion on Saturday in an attack claimed by the Islamic State
DHAKA Suspected Islamist militants hacked to death a leading gay rights activist and a friend in an apartment in the Bangladeshi capital on Monday, police said.
The killings took place two days after a university professor was slain in similar fashion on Saturday in an attack claimed by the Islamic State.
Five or six assailants went to the apartment of Xulhaz Mannan, 35, an editor of Bangladesh's first magazine for gay, bisexual and transgender people, "Rupban", and attacked him and a friend with sharp weapons, Dhaka city police spokesman Maruf Hossain Sordar said.
They entered the apartment disguised as couriers, he said, quoting witnesses.
They also wounded a security guard. Witnesses said the attackers shouted "Allahu Akbar (God is greatest)" as they fled the scene.
Mannan previously worked at the U.S. Embassy in Dhaka. U.S. Ambassador Marcia Bernicat condemned the killings.
"We abhor this senseless act of violence and urge the government of Bangladesh in the strongest terms to apprehend the criminals behind these murders," she said.
Other attacks took place in the country on Monday but it was not immediately clear whether those assaults were carried out by Islamist militants.
Two men on motorcycle shot dead a former prison guard in front of Kashimpur jail, on outskirts Dhaka, said Khandakar Rezaul Hasan, chief of the local police station.
A teacher was hacked to death in the southwestern district of Kustia, police said.
The Muslim-majority nation of 160 million people has seen a surge in violent attacks over the past few months in which liberal activists, members of minority Muslim sects and other religious groups have been targeted.
Five secular bloggers and a publisher have been hacked to death in Bangladesh since February last year.
A group affiliated with al Qaeda claimed responsibility for the killing of a liberal Bangladeshi blogger this month.
Islamic State has also claimed responsibility for the killings of two foreigners, and attacks on mosques and Christian priests in Bangladesh since September.
The government has denied that the Islamic State or al Qaeda groups have a presence in the country and said homegrown Islamist radicals are behind the attacks.
At least five militants have been killed in shootouts since November as security forces have stepped up a crackdown on Islamist militants looking to establish a sharia-based Muslim state.
(Editing by Richard Balmforth)
This story has not been edited by Firstpost staff and is generated by auto-feed.
World
This comes a day after the US Special Presidential Envoy for Climate John Kerry launched the Climate Action and Finance Mobilization Dialogue in New Delhi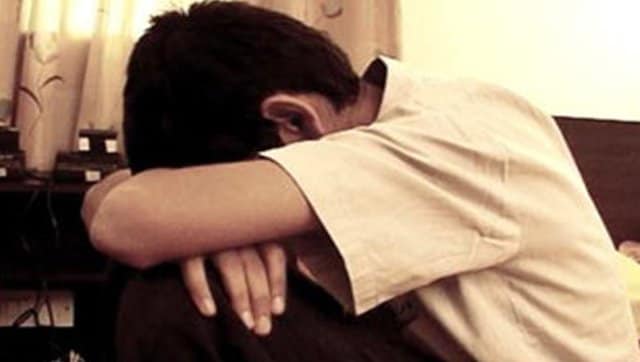 World
As per World Health Organisation (WHO), every 40 seconds there is someone who ends his or her life.
Arts & Culture
In her book Left Behind: Surviving Suicide Loss, Nandini Murali discusses the 4 S's surrounding suicide: stigma, shame, secrecy, and silence.