G7 summit: EU president Donald Tusk calls on members to maintain Russia sanctions over Ukraine conflict
EU president Donald Tusk called on G7 leaders to maintain sanctions on Russia, but the White House said it did not yet 'have a position' on the issue.
Taormina (Italy): European Union (EU) president Donald Tusk called on Friday on G7 leaders to maintain sanctions on Russia over the conflict in Ukraine, but the White House said it did not yet "have a position" on the issue.
The EU and United States under then president Barack Obama imposed sanctions on Moscow over its 2014 annexation of Crimea and fighting in eastern Ukraine between government forces and pro-Russia rebels.
But it is as yet unclear whether Obama's successor Donald Trump, who is under fire domestically over allegations that Russia meddled to aid his election campaign last year, will maintain these sanctions.
"Since our last G7 summit in Japan, we haven't seen anything that would justify a change in our sanctions policy towards Russia," Tusk, who coordinates policy for the EU's 28 leaders, told reporters in Sicily.
"I will appeal to the other G7 leaders to reconfirm this policy," he added before the latest summit of seven leading industrialised nations kicked off in the town of Taormina, with Trump one of four leaders new to the G7 party.
Tusk already met with Trump on Thursday in Brussels, and said that while both sides did not have a "common position about Russia", they appeared to be on the same line with regards to the Ukrainian conflict.
In March, the US State Department said Washington's "Crimea-related sanctions will remain in place until Russia returns control of the peninsula to Ukraine".
But Trump's chief economic advisor Gary Kohn appeared to cast doubt on this on Thursday.
"Right now, we don't have a position," he told reporters on board Air Force One as Trump headed to Sicily, his final stop on his first foreign trip.
"He's got many options," Kohn added, without giving further details.
Find latest and upcoming tech gadgets online on Tech2 Gadgets. Get technology news, gadgets reviews & ratings. Popular gadgets including laptop, tablet and mobile specifications, features, prices, comparison.
World
Carter Page, a former Trump aide, has received death and kidnapping threats, suffered economic losses and 'irreparable damage to his reputation', according to the lawsuit filed in a federal court in Washington
World
Previously, such waivers were granted for 120 days but the periods have now been reduced in what some view as part of Donald Trump's effort to raise pressure on Iran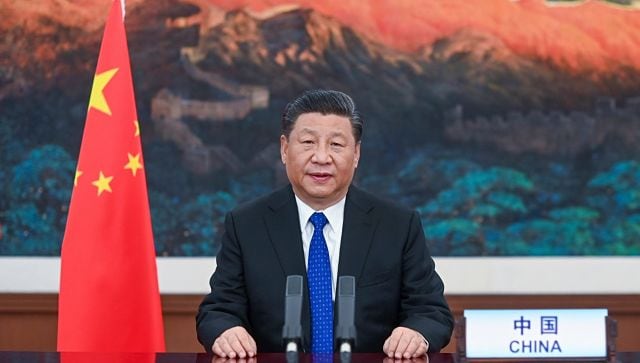 World
The Chinese president told the US president-elect he hoped the two countries would 'uphold the spirit of non-conflict, focus on cooperation and control differences'