G7 foreign ministers meet in Italy; Syria, Russia to top agenda following 'chemical attack'
G7 ministers will meet on Monday to send out a 'clear and coordinated message' to Russia on Syria as US upped the pressure with a suspected chemical attack.
G7 foreign ministers will meet on Monday to send out a "clear and coordinated message" to Russia on Syria as Washington upped the pressure following a suspected chemical attack in the war-torn country.
Top diplomats from the seven major advanced economies are in Italy for their annual two-day meeting which had initially been expected to focus on intimate talks with new US Secretary of State Rex Tillerson about hotspots like Libya, Iran and Ukraine.
But the agenda is now likely to be dominated by last week's suspected chemical weapons attack on a rebel-held Syrian town that killed at least 87 civilians, and the US cruise missiles fired at a Syrian air base in retaliation.
It marked the first time Washington has intervened directly against the regime of President Bashar al-Assad, who is fighting a civil war with the backing of Russia and Iran, and the G7 ministers will deliberate the West's next steps.
The gathering in the Italian city of Lucca, groups foreign ministers from the US and Britain, Canada, France, Germany, Italy and Japan.
The US diplomacy chief arrived in Tuscany late Sunday and briefly met Japan's Foreign Minister Fumio Kishida on Monday morning before attending a WWII memorial at the site of a Nazi massacre in Sant'Anna di Stazzema near Lucca.
Tillerson was then to hold a series of bilateral talks before the start of the G7 meeting.
Britain cancels Moscow talks
Washington's retaliation was slammed by Iran and North Korea and put it on a direct diplomatic collision course with Moscow, where Tillerson heads on Tuesday for talks with his Russian counterpart Sergei Lavrov.
Italy has arranged a last-minute meeting on Tuesday between the G7 ministers and their counterparts from Turkey, the United Arab Emirates, Saudi Arabia, Jordan and Qatar.
Italian media said the aim was "to avert a dangerous military escalation".
Britain's Johnson cancelled a scheduled visit to Moscow on Monday, saying his priority was now "to continue contact with the US and others" ahead of Tillerson's Russian trip.
He called on Russia to do "everything possible to bring about a political settlement in Syria and work with the rest of the international community to ensure that the shocking events of the last week are never repeated".
Tillerson would "deliver that clear and coordinated message to the Russians", he said.
World
The two-headed turtle was found during a routine inventory of sea turtle nests and the park's sea turtle patrols eventually released it into the ocean
World
Posted by South Carolina State Parks on Facebook, the intriguing image has gone viral. As per the park, it might be the result of a genetic mutation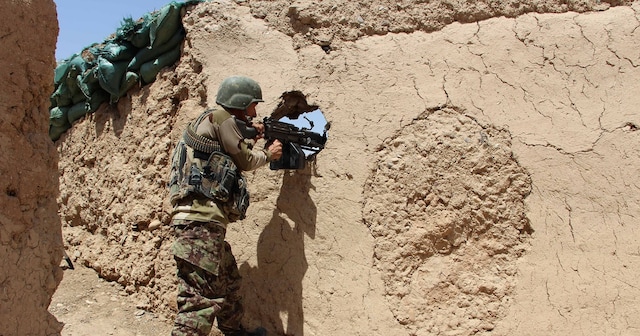 World
The situation in the city is a more acute version of what is happening in cities across the country after the Taliban seized around half of Afghanistan's 400-odd districts