G20 Summit: No, Poland's First Lady didn't 'pull a Suarez' on Donald Trump; it was likely just protocol
President Donald Trump met his Polish counterpart Andrzej Duda. Here's what happened next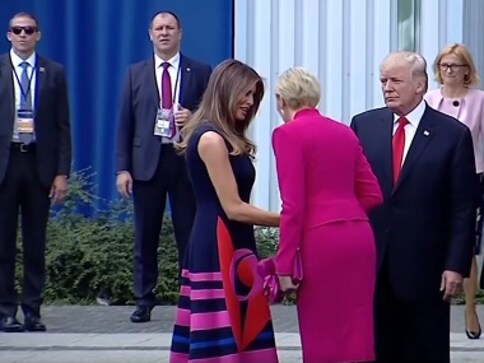 Whether at wedding receptions, convocation ceremonies, board meetings or even PTA meetings, it's quite likely that several hundreds of thousands of handshakes have been snubbed in the history of humankind. However, the concept of "leaving another hanging" in the 21st century has come to be known as "doing a Suarez".
Recap: In 2011, an altercation between the then Liverpool footballer Luis Suarez and the then Manchester United player Patrice Evra took on an ugly dimension with the latter accusing the Uruguayan striker of hurling racial slurs at him. Following an inquiry, action was taken against the alleged offender and all was seemingly well with the world. Until that is, 11 February, 2012, when the two teams faced off for the first time since the incident.
And during the customary pre-match handshakes, this happened:
Ever since, there's been plenty of conjecture about whether it was Evra who held back or Suarez who decided to snub the Manchester United skipper. Nevertheless, the incident has come to be known as "doing a Suarez". (Biting an opponent is also considered to be "doing a Suarez". The man has an impressive number of verbs attributed to him.)
Flash-forward to this Thursday, when President Donald Trump met his Polish counterpart Andrzej Duda. And then this happened:
Naturally, it was assumed by a not-insignificant chunk of people on social media that First Lady Agata Kornhauser-Duda "did a Suarez" on Trump. Some were exasperated by her apparent show of disrespect, others applauded what they perceived an astute political move on her part. Many lulz were had.
But, take a moment to look at the full video clip.
What a difference a few seconds makes.
As can be clearly seen in the video, Kornhauser-Duda sought out US first lady Melania Trump and then shook hands with the president. Rather than snubbing Trump, Kornhauser-Duda was likely following protocol: Shake hands with the first lady and then the president.
It's equally likely that Trump wasn't aware — or it slipped his mind — that such protocol existed. Either way, it's safe to conclude from the video above that the First Lady of Poland didn't snub Trump and hopefully, this whole hurricane in a teacup can be laid to rest.
Besides, aren't there far more pressing issues to deal with at the G20 Summit?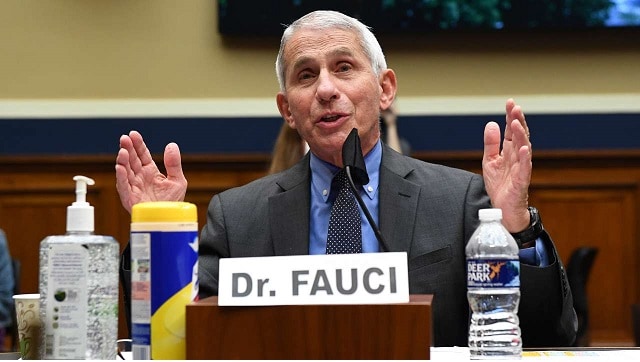 World
At the outset of the COVID-19 pandemic in February 2020, a seemingly frazzled Fauci wrote in an email: "This is White House in full overdrive and I am in the middle of it"
Lifestyle
Even as his jokes touch on politics, Jobrani says he feels whiplash from what he describes as all the material — and chaos — of the Trump presidency.
Sports
Already delayed by 12 months because of the pandemic, the Copa America nearly unravelled when original co-hosts Colombia and Argentina fell through at the last minute — the former because of violent anti-government protests, the latter because of a surge of COVID-19.