All G-20 members must commit to removing hurdles for movement of services: Suresh Prabhu
Ahead of the G-20 Summit, India pitched for removal of impediments to movement of services within the group of 20 most advanced member nations.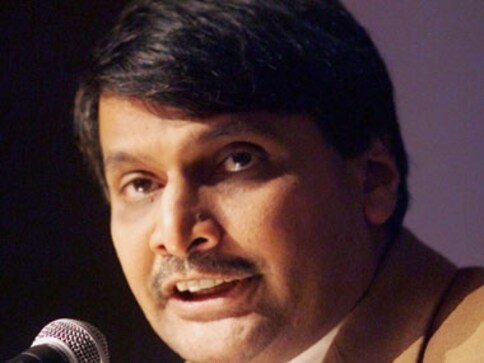 New Delhi: Ahead of the G-20 Summit, India on Sunday pitched for removal of impediments to movement of services within the group of 20 most advanced and fast developing member nations.
Suresh Prabhu, Prime Minister's sherpa for G-20 Summit, just hours before being sworn in as a Cabinet Minister emphasised the need for increasing spending in infrastructure and expansion of services for the economies in the group to grow by an additional 2 percent over next five years.
Speaking at India Global Forum in New Delhi, he said this two percent growth cannot come from goods alone and services need to grow as well.
"Along with goods and services, agriculture should also grow...if you want 2 percent growth rate, then all the members of the G20 must also commit to increasing the share and remove the impediments to movement of services," he said.
India has been saying that restrictions on free movement of labour can stifle a sector that can contribute to global growth in the years ahead.
The G-20 Summit is scheduled for November 15-16 in Brisbane, Australia. The group this year has resolved to lift collective GDP by more than 2 percent above the trajectory over the coming five years.
Stating that it would be difficult to achieve additional GDP growth, Prabhu said: "Recent survey by the IMF said that even 2 percent will be challenging ... because some parts of the world were not seeing growth as it should have been."
He, however, added that a few countries including India will contribute to this 2 percent target and there is also a possibility of these countries surpassing the target.
Highlighting importance of the infrastructure sector, Prabhu said "it should be a top priority for the world community to find out how we can invest more and more resources into infra."
Obviously, India will be the biggest beneficiary because India is going to be the single largest market for infrastructure over the time.
"If India grows at that rate (7 percent)... and if you decide to put only 10 per cent of the total GDP in infrastructure, the amount of money that would be needed in India's infrastructure would be far in excess to several other countries put together," he said.
Investments in infrastructure should not only benefit deficit nations but countries that make investment should also be benefit.
The other issue, he said, which G20 should be discussing and is going to discuss is energy, another big challenge which the world is going to face.
PTI
Politics
The remark comes in response to Tamil Nadu Education Minister K Ponmudy decrying any attempts of alleged imposition of Hindi and questioning claims that learning the language would fetch jobs on Friday
Politics
The couple was arrested last month on sedition charges after a call for reciting the Hanuman Chalisa outside Maharashtra Chief Minister Uddhav Thackeray's residence in Mumbai and released on bail 12 days later
Politics
What Narendra Modi has gone through and accomplished for India is immensely poignant and deeply transformative