FSA rebels to Syrian army: End assault within 48 hours or truce finished | Reuters
AMMAN Mainstream Syrian rebel groups said on Sunday they would no longer abide by a threadbare 'cessation of hostilities' deal unless the Syrian army ended a major assault on their positions in the suburbs of Damascus within 48 hours. A statement by the Free Syrian Army (FSA) signed by nearly 40 rebel groups that operate across Syria said the ceasefire would be deemed to have 'totally collapsed' if the large scale assault by Syrian government and allied Lebanese Hezbollah forces fighters, who seized an extensive area southeast of the capital on Thursday, did not cease within two days. The rebel-held town of Daraya, located just a few kilometres (miles) from President Bashar al-Assad's Damascus palace, was also pounded for the first time since the broader 'cessation of hostilities' accord that took effect at the end of February
AMMAN Mainstream Syrian rebel groups said on Sunday they would no longer abide by a threadbare "cessation of hostilities" deal unless the Syrian army ended a major assault on their positions in the suburbs of Damascus within 48 hours.
A statement by the Free Syrian Army (FSA) signed by nearly 40 rebel groups that operate across Syria said the ceasefire would be deemed to have "totally collapsed" if the large scale assault by Syrian government and allied Lebanese Hezbollah forces fighters, who seized an extensive area southeast of the capital on Thursday, did not cease within two days.
The rebel-held town of Daraya, located just a few kilometres (miles) from President Bashar al-Assad's Damascus palace, was also pounded for the first time since the broader "cessation of hostilities" accord that took effect at the end of February.
The ceasefire has unravelled since the United States and Russia brokered it, with fighting and bombardment in Aleppo playing a major part in its collapse.
(Reporting by Suleiman Al-Khalidi; Editing by Mark Heinrich)
This story has not been edited by Firstpost staff and is generated by auto-feed.
Sports
Firstpost takes a look at some of the most exciting stories from Tokyo Olympics 2020
First Cricket News
Zimbabwe made 240-9 off 50 overs, which included a bizarre end to the innings of captain Brendan Taylor, and Bangladesh reached 242-7 through a four from Shakib off the first ball of the final over.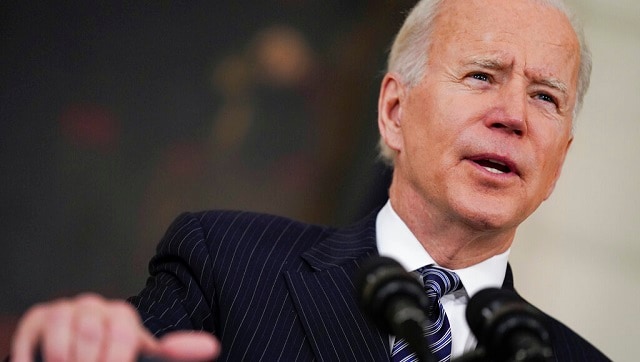 World
Biden said the US military will continue to assist Iraq in its fight against the Islamic State, and the security relationship will be focused on training and intelligence-sharing