From special military operation to nuclear threats: How the Russia-Ukraine war has progressed
Russian forces entered Ukraine on 24 February and made gains early on. After suffering losses, Russia's Vladimir Putin has now announced the mobilisation of reservists as well as issued a thinly-veiled threat to deploy nuclear weapons in the conflict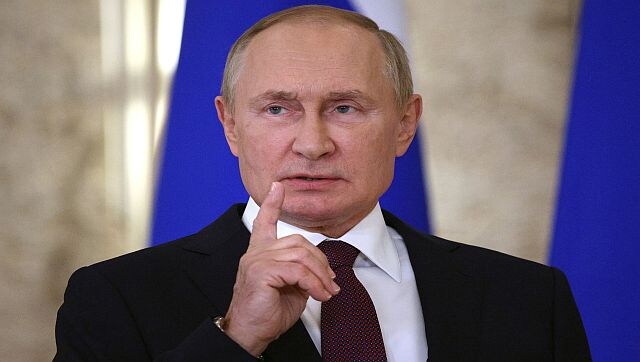 Moscow: President Vladimir Putin on Wednesday announced the mobilisation of reservists seven months into Russia's military mission in Ukraine which has recently suffered setbacks.
But he also made a thinly-veiled threat to deploy nuclear weapons in the conflict, a serious escalation that Putin blamed on the West's attempts to "destroy" his country.
Why now?
Russian forces entered Ukraine on 24 February and made gains early on. Even though they have since suffered battlefield losses, the Kremlin maintains that "everything is going according to plan".
They abandoned efforts to take the capital Kyiv in the first months and instead decided to focus on capturing the eastern Donbas region.
But earlier this month, Ukraine's forces launched a counter-offensive in the east and south, retaking hundreds of towns and villages that had been controlled by Russia for months.
Now, Putin's allies are beginning to show signs of impatience.
Prime Minister Narendra Modi told Putin last week it was "not a time for war" and the Russian leader conceded that his "no-limits" ally Beijing had "questions" and "concerns".
Putin "received a signal from non-Western countries to end (the war) as soon as possible, to stop speaking on behalf of the non-Western world," said political analyst Alexander Baunov.
Annexation and nuclear weapons
With Ukraine retaking swathes of the east, Russia-held territories made surprise announcements they would hold votes this week on integration with Russia.
The referenda — reminiscent of a 2014 vote that led to Russia's annexation of Crimea from Ukraine — will be held over five days starting Friday and have already been denounced in the West.
Russia's annexation of the four territories would allow Moscow to accuse Ukrainian forces of attacking Russian territory and give it a pretext to use nuclear weapons.
In Russian military doctrine, tactical nuclear weapons can be used to force an adversary to retreat.
Head of Russian state-media group RT Margarita Simonyan said a new chapter of the fight was beginning that was either "the eve of our imminent victory or the eve of nuclear war".
Putin meanwhile also accused the West on Wednesday of "nuclear blackmail" and said Russia will use "all means at our disposal" to protect its territory.
Mobilisation
Defence Minister Sergei Shoigu said the "partial" mobilisation will call up 300,000 reservists, mainly those with combat experience.
Few details have been released other than that priority will be made for men with certain military skills — the list of which is kept secret.
Students and conscripts, authorities said, will not be affected by the mobilisation.
No deployment schedule has been announced but the mobilisation decree came into force Wednesday.
Andrei Kartapolov, the head of the parliament's defence committee, said mostly reserves and non-commissioned officers under 35 will be called up as well as junior officers under 45.
Shoigu said the mobilisation was needed to "secure" territories near and on the 1,000-kilometre (629 miles) frontline in Ukraine.
'Not a bluff'
Analysts say the Kremlin's nuclear threat is a move to force Ukraine's surrender.
"It's an absolutely unequivocal ultimatum from Russia to Ukraine and the West: either Ukraine retreats or its nuclear war," political analyst Tatiana Stanovaya said on Telegram on Tuesday.
Putin insisted the threat was "not a bluff".
The UK, which is among countries that support Ukraine militarily and financially, said the call up and nuclear threat was evidence that Putin's "invasion is failing".
It's unclear how or whether the mobilisation would impact facts on the ground.
The challenge of training, arming and sending 300,000 men to the front is enormous, especially since Russia has already deployed its most experienced soldiers and best equipment.
On Wednesday, Russia made a rare admission of military losses in Ukraine, saying 5,937 of its soldiers have been killed. The number is believed to be much higher.
"Since the start of the military operation, almost nothing has gone according to plan," Stanovaya said Wednesday.
Read all the Latest News, Trending News, Cricket News, Bollywood News,
India News and Entertainment News here. Follow us on Facebook, Twitter and Instagram.
World
The 70-year-old reportedly fell five steps before landing on his tailbone. The impact caused Putin to "involuntarily defecate" due to "cancer affecting his stomach and bowels," the Telegram channel said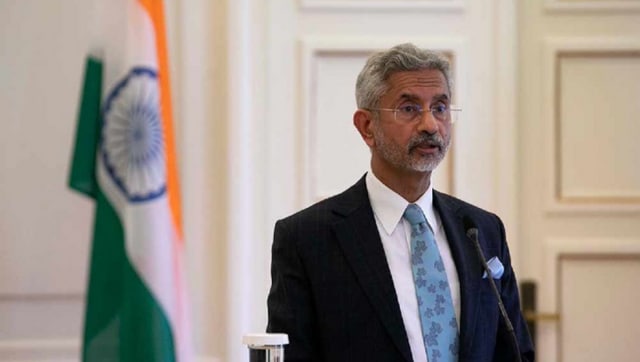 Politics
Western countries have raised questions about India's stand on Russia's invasion of Ukraine many times. Now Foreign Minister S. Jaishankar has justified India's neutral stand with a strong statement
Opinion
The kind of money Europe has been spending on the energy crisis is not what it can afford