From Rohingyas to India: Challenges that will test Suu Kyi's mettle as a leader of Myanmar
Myanmar's Nobel Peace Prize winner Aung San Suu Kyi, whose National League for Democracy swept the recent national elections, will now have to prove her credentials to those who gave her unstinted support during her days under house arrest.
By Seema Guha
Myanmar's Nobel Peace Prize winner Aung San Suu Kyi, whose National League for Democracy swept the recent national elections, will now have to prove her credentials to those who gave her unstinted support during her days under house arrest. She has already disappointed many of her fans by refusing to speak up for Rohingya Muslims living in the Myanmar's western Rakhine state.
Fear of turning the majority community against NLD:
One reason for her caution in condemning the deadly attacks on minorities was the fear of a backlash from the majority Buddhists Burmese ahead of the all important elections. Batting for the minority Muslims could have cost her in the polls. Now that she has already won the November 8 elections, she will not have such constraints.
Will she give the Rohingyas a better deal than President U Thein Sein? Will Suu Kyi, herself a victim of persecution, reach out to them and let them live in dignity in the land of their ancestors. Or will she again turn a blind eye, as she did before the elections? It will now be up to Suu Kyi to prove her commitment to human rights by granting the one million or so Rohingyas a just deal.
Despite them having lived in Myanmar's former Arakan state since the 15th Century, the Burmese refuse to accept their claim to citizenship. Their historical claims have been debunked by generations of Burmese leadership and the Rohingyas are not recognised as one of the 135 ethnic groups of Myanmar. Instead, they are seen as illegal Bengali migrants from former East Pakistan and current Bangladesh. This is in keeping with the trend in most of the neighbouring northeastern states of India, where Bengali-speaking Muslims are bracketed as Bangladeshi illegal immigrants. The same mindset is apparent in Myanmar.
The Rohingyas are often known as the boat people because of their desperate attempts to flee persecution by the Buddhist nationalists in overcrowded boats to Malaysia, Thailand and Indonesia. Many have been swept away in the process. The attempt to go out of Myanmar began in the 1970s and continued steadily through the decades. The latest round of riots and massacres by Buddhist nationalists in Rakhine state has led to major exodus in 2014 and through 2015. Can the new democratically-elected government be any different from the others?
Though Suu Kyi cannot take the top post — the army has ensured that she stays out — with an amendment to the Constitution that bars an individual married to a foreigner (she is married to a British professor) from becoming president, she has made it abundantly clear that her writ will prevail and the president is likely to be a rubber stamp and chosen for his loyalty.
While Aung San Suu Kyi refused to compromise with the army and suffered much during decades of struggle for democracy, the NLD is not known to practice inner party democracy. She refused tickets to many old-time loyalists and has clearly indicated that she will be the president in all but name.
"The president will be told exactly what he can do. I make all the decisions, because I am the leader of the winning party." Whoever Suu Kyi chooses, she added, will understand
"perfectly well he will have no authority." She has been honest but a tad arrogant in making this public. She will make sure that at no time can he aspire to call the shots. His mandate will be to obey her orders.
Tough task ahead:
What will be the NLD's views on the other ethnic minorities who have long waged a war of independence against the state? Before the National Election, the military-backed government signed ceasefire agreements with seven of the 15-armed ethnic groups, but fell short of including the important ones like the United Wa State Army as well as the Kachin Independent Organisation, the armed wing of which is the Kachin Independent Army. Significantly, Suu Kyi did not attend the signing ceremony. Will she negotiate a fresh deal with the ethnic minorities and include all 15 ethnic groups? No one knows, and Suu Kyi has revealed little of what she plans to do when her government is installed in office next year.
There are many who are doubtful of how the NLD, with little experience of government will deal with these problems. Her main task will be to revive the economy and bring development and jobs for the people. Though the West has lifted sanctions on Myanmar, many restrictions still remain. Remaining sanctions will go soon and perhaps that will help inbound FDI to flow. So far, the army has gradually allowed some fraction of state control to slip, but only in certain sectors like gas and oil. Whether the army, which controls 25 percent of the seats in Parliament, allows the NLD total freedom is not certain. The army will certainly control defence, and interior and border security.
NLD government and India:
With Suu Kyi herself publicly saying she was disappointed with democratic India playing footsie with the generals, while she was under house arrest, ties with India will not be as warms as with the US and other Western democracies. However, Suu Kyi will not be able to ignore the neighbour. India, with its low cost development methods, its penchant for institution-building and the fact that it is a near neighbour, cannot be ignored. India can provide technology at much lower cost than the West.
Also Indian development plans are much better suited to countries like Myanmar. So although Suu Kyi may be unhappy with New Delhi, she cannot afford to ignore it. Moreover, with the army still in charge of defence and border policy, India which has good ties with the generals, will not have to compromise its strategic interests. Though Suu Kyi might be peeved with the Indian state, she cannot overrule the army.
Find latest and upcoming tech gadgets online on Tech2 Gadgets. Get technology news, gadgets reviews & ratings. Popular gadgets including laptop, tablet and mobile specifications, features, prices, comparison.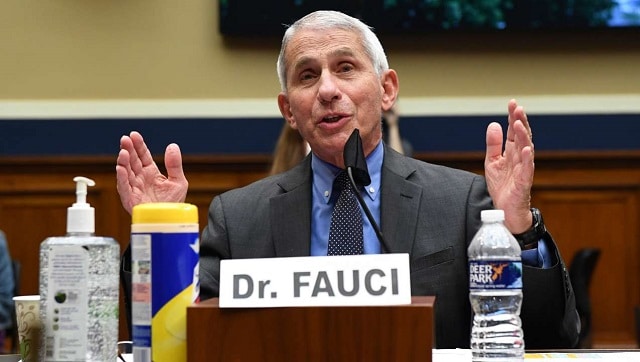 World
Trump seems to have made the calculation of trying to cast Fauci, a man who has served six presidents, as the villain of the piece. It is, to put it kindly, an interesting strategy. To put it bluntly, it looks like a misguided ploy that may end up costing him a second term
World
Traditionally, presidents have tried to avoid making statements that might prove embarrassing later on. They choose their words carefully and proceed 'out of an abundance of caution', per the tagline of the moment in Washington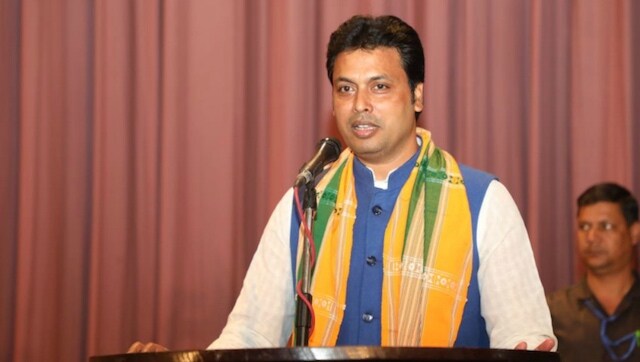 Politics
A team of 12 dissident Tripura MLAs is camping in New Delhi to meet the BJP's national president JP Nadda