From Modi to Trump: The 2016 US presidential campaign reminds one of Indian politics
A couple of key takeaways post the Democratic and Republican party conventions in the US: many people rightly believe that both nominees don't deserve to run for President, they will only be voting for a candidate because they dislike the other more, political analysts are terrible at their job, the two party system and primaries need reform and Obama will be missed
A couple of key takeaways post the Democratic and Republican party conventions in the US: many people rightly believe that both nominees don't deserve to run for President, they will only be voting for a candidate because they dislike the other more, political analysts are terrible at their job, the two party system and primaries need reform and Obama will be missed — if not for his policies but definitely for his oratory skills. Americans will need a lot of patience dealing with four years of Trump or Hillary, whoever becomes the next president of the United States.
Americans may actually have never waited so much for the end of an election campaign. Ever. In fact, a closer look at the 2016 US presidential elections will make one realise that American politics can be as dumb or crazy as Indian politics.
We do not have a Donald Trump, a leader who wants to ban immigration, build walls on the border and who uses social media platforms like twitter to accuse people and poke fun (Okay, we have Arvind Kejriwal). We also don't have a Hillary Clinton who was accused of using a private email server and has allegedly shared top secrets while she was the Secretary of State and who was almost prosecuted by FBI on a federal charge.
And yes, we do not have a Barack Obama — the suave, well spoken, family man — under whose presidency, two third of the Americans felt that the country was going in the wrong direction. And yet, he generally remained popular among the masses. Clearly, Obama has bhakts too.
Anyhow, to put the point simply and without over-exaggeration, this election does remind one of Indian politics. Consider the rare unanimity among political commentators on Donald Trump. Everyone (except the legendary Scott Adams) knew that Donald Trump is not going to win the nomination. Just as they know he is not going to win the Presidency. Does it ring a bell? 2014 national elections in India comes to mind, when the fourth estate was rebelling against the idea of a Modi government.
US media tends to ignore Hillary's screaming flaws and treats them as casual mistakes. Can someone remind them she is running for the President and not for a school principal position? Agreed, Donald Trump may be evil but there is no way that Hillary Clinton is the "most qualified candidate ever to run for president". Imagine, if Donald Trump was let off by FBI for which he could have been prosecuted, do you think the American media would have not followed it up more thoroughly? Would it not continuously bring it up during and after the convention?
Also, notice how the Clinton team brings up the "woman card"— how she became the first woman nominee for President or that she will become the first female US President. But so what? The public couldn't care less. They will not vote because you are a woman, they will vote for you because you are better of the two. Even in India, the woman card is used very often. When Sonia Gandhi campaigned when she joined politics, she wanted a 33 percent reservation for women in the Parliament. In our country, it is constitutionally mandated to reserve one-third seats for women in a municipality election. This sounds and looks noble but reserving seats based on gender is inherently wrong.
And identity politics doesn't stop there. Obama in his speech at the DNC Convention specifically mentioned diverse groups – 'black, white, Latino, Asian, Native Americans' and did not suffice it with one term 'All Americans'. This is similar to when Indian politicians refer to us as 'Brahmins, Dalits, Christians or Sikhs' instead of one collective term 'Indians'.
Donald Trump is leading and a "woman candidate" like Hillary is behind negates all political commentary done against him. It shows how there is a yawning gap between what the intellectual class and the working class thinks.
These leaders have the courage to ignore what is being written about them in Delhi or DC. This is why people love them enough to ignore their glaring mistakes. Political battles are fought on perceptions and it is worth noting how their oratory skills have helped shape public's perception towards them and in effect helped shape their political careers.
This love very often goes beyond the individual and seeps down to their individual families. Ever wondered about the political families in India — Gandhi, Scindia, Pilot, Hooda, Abdullah. Well, US is just as bad or may be worse. Bush, Clinton and now we have the Trump family. It won't be a surprise if Michelle Obama decides to join politics later.
Find latest and upcoming tech gadgets online on Tech2 Gadgets. Get technology news, gadgets reviews & ratings. Popular gadgets including laptop, tablet and mobile specifications, features, prices, comparison.
World
The Chinese Communist Party has rejected international criticism of the internment camps in Xinjiang and has described them as job-training centres that are necessary to fight Islamic extremism
India
Despite subsidies offered by state government, the capital cost requirement involved in alternatives to crop burning remains high, say experts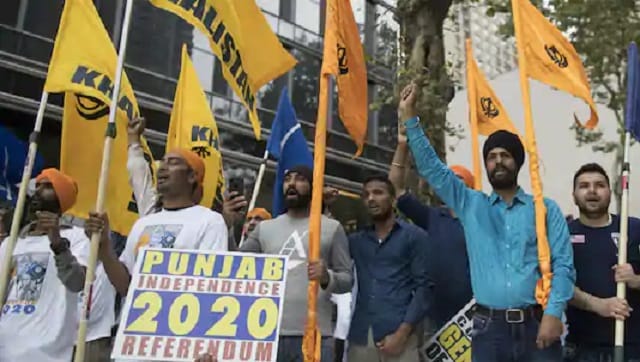 India
The paper, titled 'Khalistan: A Project of Pakistan', supports the longstanding belief that support for a separate Sikh State is part of the Pakistani strategy to 'bleed' India