From JK Rowling to Michael Caine: What celebrities said about Brexit
Here is what celebrities have to say about the Brexit issue.
Only two days are left until Britain takes one of the most important decisions, not just for itself but for all of Europe and possibly the world.
On Thursday, Britain — through a referendum — will decide whether it wants to stay in or leave the European Union.
Apart from politicians, many well-known celebrities have also taken a stand on the Brexit, the popular term for the issue of Britain's possible exit from the EU. Here are the celebrities who are in favour of/against a Brexit.
In favour of Brexit:
Sir Michael Caine
Known for his roles in The Dark Knight trilogy, The Prestige, Inception and Interstellar, Sir Michael Caine's support for Brexit came into the limelight when he lashed out at the European Union's "faceless civil servants".
"Unless there is some extremely significant changes, we should get out. You cannot be dictated to by thousands of faceless civil servants," Express quoted him as saying.
Sir Ian Botham
Former English cricketer Sir Ian Botham had claimed that a lot of the £50 million sent to the European Union by Britain "gets swallowed up by waste and corruption".
"No one should be complacent about the potential consequences for working people and their families if Britain votes to exit the EU. This is not a theoretical debate," Daily Mail quoted him as saying.
Sol Campbell
Former footballer Sol Campbell, who played for England and Arsenal, supports Brexit and said, "If we want to see more English stars like Harry Kane rise through the ranks we should take back control – and Vote Leave."
He said that rules on freedom of movement meant that young British players coule be "crowded out".
Katie Hopkins
Newspaper columnist Katie Hopkins had said that the Brussels terror attack was one of the reasons why Britain needed to leave the EU.
Next time you hear someone say we are safer IN the EU - remember Brussels. Seen as the heart of Europe, it is now jihadi central. #brexit

— Katie Hopkins (@KTHopkins) March 22, 2016
How can you separate the human from the political. Merkel - and her ilk- blew up Brussels. #brexit

— Katie Hopkins (@KTHopkins) March 22, 2016
Roger Daltrey
Perhaps the most caustic remarks against the European Union were made by The Who lead singer Roger Daltrey, who said that "the only way we're going to get the Europe that we want is to get rid of this bunch of f***ing useless w***ers that are running it," according to The Sun.
Against Brexit:
Stephen Hawking
Renowned physicist Professor Stephen Hawking said that a Brexit would a "disaster for UK science", according to BBC.
In fact, a letter to the Times newspaper signed by over 150 fellows of the Royal Society said that Britain leaving the EU would severely harm research.
JK Rowling
The author of the Harry Potter books, JK Rowling, was also caustic in her remarks against the pro-Brexit leaders when she said that "racists and bigots" are behind the pro-Brexit campaign, according to The Telegraph.
She also talked about the string of "monsters" the pro-Brexit campaign had created to intimidate voters into leaving the EU.
Benedict Cumberbatch
Famous for portraying Sherlock Holmes in the show Sherlock, Benedict Cumberbatch was among the 250 British actors, artists and musicians urging British citizens to vote against a Brexit.
"Britain is not just stronger in Europe, it is more imaginative and more creative," RT quoted them as saying in a statement.
Arsene Wenger
Arsenal manager Arsene Wenger was among 140 European celebrities who had signed a "love letter to the British people", hoping they will stay in the EU.
"It is not just treaties that join us to your country but bonds of admiration and affection. All of us hope that you will vote to renew them," said the letter published in the Times Literary Supplement magazine.
Jeremy Clarkson
Former host of popular TV show Top Gear, Jeremy Clarkson had, in fact, told British PM David Cameron that he was against a Brexit. According to The Guardian, Clarkson had told Cameron, "It's an extraordinary thing that James and I only agree on three things, which is sandwich spread is delicious, the old Subaru Legacy Outback is a good car and Britain staying in."
science
In a preview of the discussions, Blinken said, "We won't trade shots in arms for political favours. This is about saving lives."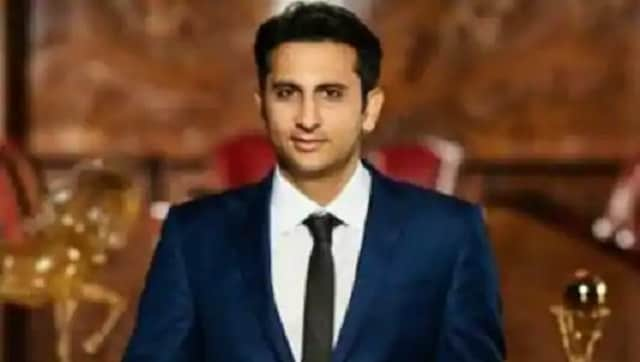 World
The Serum Institute of India has been at the forefront of producing the lower-cost AstraZeneca coronavirus shot
Sports
India and Great Britain were scheduled to play on 8 and 9 May in London