From India to Boston: The pressure cooker bomb has a long history
There's nothing new or exciting about pressure cooker bombs—terrorists have used them for years, in India and elsewhere. Governments are seeking new technologies to defeat the terrorist's best tool.
Notwithstanding some media silliness, there's nothing new or exciting about the pressure cooker bomb used by the terrorist who targeted the Boston marathon.  Bombs, all kinds of bombs, essentially consist of a detonator, explosive material and casing. The explosive material causes pressure to build up inside the casing, until it shatters—releasing shock-waves, heat and shrapnel. Tom Scheve has an excellent explainer at How Stuff Works for those of us who've forgotten their high-school physics, and aren't too keen to be reintroduced to it.
Parking lot attendants in Washington found a backpack Kevin Harpham had left behind, less than 30 minutes before it would have exploded over a street in Spokane, showering metal shards tipped with rat-poison over hundreds of people gathered to celebrate Martin Luther King Day. The chemical would have stopped blood coagulation—thus bleeding the victims to death. "I was making a statement", he told a court, "that there are people out there who do not agree with these ideas".
Welcome to the strange world of Improvised Explosive Device research, conducted across the world by militaries, insurgents, terrorists, bigots and the plain crazed. Groups like al-Qaeda or the Taliban might be the world's most enthusiastic practitioners of the art—but as Harpham's case shows, they are not the technology leaders.
IEDs have been used for hundreds of years, in one form or the other. The Provisional Irish Republican Army, as expert Andy Oppenheimer has recorded, were among the most sophisticated practitioners of the art, using techniques which make today's terrorists look like amateurs.
Bomb-makers like pressure cookers, or other kinds of heavy, metal casing, for the same reasons the rest of us like them.  Invented in 1679 by the French physicist Denis Papin, who called his device a "digester", the first pressure cooker stunned members of the Royal Society in London by making bones "as soft as cheese". The high levels of pressure they can withstand makes for a good explosion.
The basic rule of thumb is this: more explosive and stronger casing will make for a larger explosion. Liquefied petroleum gas cylinders—the things we use in our kitchens—have been a favoured casing for IEDs in Afghanistan. Last year, the Syrian jihadist group released a video of an ambush where it used 50 such devices against an army convoy.
In India, the Indian Mujahideen's urban terror networks have used pressure cookers on several occasions—starting with the attack on Delhi's Sarojini Nagar market in 2005. Pressure cookers were also used in the 2006 attacks on a temple in Varanasi and the Mumbai's train system; again, they were used to in the recent Dilsukh Nagar bombing in Hyderabad.   On other occasions, though, the group has used steel milk cans and flour-boxes.
Basically, it boils down to question of what equipment is easily available to hand—and how much explosive is to be packed into it.
Governments across the world are worried.  Some have been working to deny terrorists the explosive materials used in bombs—which are a lot easier to come by than most people think.  Most attacks use combinations of easily available off-the-shelf—for example, ammonium nitrate and fuel-oil.  Earlier this year, Pakistan and the United States reached an agreement to work on fertilisers that terrorists in Afghanistan would not easily be able to use in IEDs. There's a limit to what can be done, though: everything from potassium permanganate to water-sanitisers to nail-polish remover can be used to make explosives.
Is there a solution? In a thoughtful article for the Washington, DC, based Brookings Institution, Pete Singer noted that IEDs posed a "difficult balance-of-costs problem".  "The United States has spent roughly $17 billion on various anti-IED gear over the last decade", he wrote, "and that's not counting the $45 billion we've spent on mine-resistant vehicles".  However, he went on, it was "unsustainable to keep throwing billions of dollars to fight a technology that costs the other side tens of dollars. We need not come up with silver-bullet solutions, but ones that are cheap and scalable.
Singer called for more funds to be pumped into building devices which could sniff out the chemical signatures of IEDs at stand-off distance—that is, the range at which they are lethal. Even though deployable devices are still some years off, scientists across the world have been developing different kinds of technologies to bring this about.
Find latest and upcoming tech gadgets online on Tech2 Gadgets. Get technology news, gadgets reviews & ratings. Popular gadgets including laptop, tablet and mobile specifications, features, prices, comparison.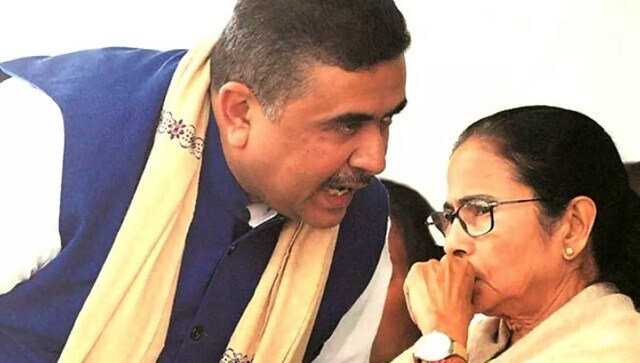 Politics
It is important to remember that Suvendu Adhikari barely got two MLAs to quit alongside him from his 'stronghold' and another three from other districts
World
Pompeo has been tagged by a number of officials and analysts with the dubious distinction of the worst secretary of state in American history
India
It is time for the stakeholders to formulate a plan that will keep principles of sustainable tourism upfront. The pandemic has forced consumers to be more cautious and focus on sustainability and local communities