French Presidential Election 2017: Here's where Emmanuel Macron and Marine Le Pen stand on key issues
France's presidential election reaches its climax on Sunday with the winner-takes-all runoff vote between Emmanuel Macron and Marine Le Pen. Here's where the two presidential candidates on some of the key issues.
France's presidential election reaches its climax on Sunday with the winner-takes-all runoff vote between Emmanuel Macron and Marine Le Pen. Macron, who is seen as the front-runner in an election billed as the most important in France in decades, extended his lead over his far-right rival, Marine Le Pen on Friday.
Just hours before the final voting on Friday, his team also made a surprising announcement stating that it has become the target of a "massive" computer hack that dumped its campaign emails online, one-and-half days before voters choose between the two leaders.
This presidential campaign has been unusually bitter, with voters hurling eggs and flour, protesters clashing with police and candidates insulting each other on national television — a reflection of the widespread public disaffection with politics.
Le Pen, 48, has brought her far-right National Front party, once a pariah for its racism and anti-Semitism, closer than ever to the French presidency, seizing on working-class voters' growing frustration with globalisation and immigration. Even if she loses, she is likely to be a powerful opposition figure in French politics in the upcoming parliamentary election campaign.
Thirty-nine-year-old Macron also helped upend France's traditional political structure with his wild-card campaign outside standard parties.
Many voters, however, don't like either Le Pen or Macron. They fear Le Pen's party's racist past, while worrying that Macron's platform would demolish worker job protections or be too much like his mentor, the deeply unpopular outgoing President Francois Hollande.
Here's where the two presidential candidates stand on some of the key issues:
The future of the European Union
Financial markets have watched this election with exceptional attention, jittery over Le Pen's dreams of pulling France out of the European Union and its shared euro currency. The market mood has buoyed in recent days as polls show the chance of a Le Pen victory receding, but the prospect of a "Frexit" would be dire.
Far worse than Britain's exit from the European Union, France's departure from either the EU or the Euro could spell death for the idea of European economic unity, which emerged from the bloodshed of World War II. France is a founding member of the EU, and its main driver along with former rival Germany.
Le Pen has waffled on how exactly she might deal with the EU as French president, but tapped into a widespread misunderstanding of the bloc, blaming it for myriad economic and security woes. She also blames free trade pacts for killing French jobs and wants to renegotiate them, which would cause a financial tangle for the rest of the EU and France's trade partners.
A Frexit could herald controls on money transfers, capital flight, a plague of defaults and lawsuits on bonds and contracts. Le Pen's team, however, downplays apocalyptic scenarios, arguing that the euro, now used by 19 countries, is headed for a breakup eventually anyway.
Macron countered with a campaign video this week showing British voters regretting their vote to leave the EU, saying they didn't realize what they were getting into — and American voters regretting their vote for Donald Trump.
Immigration 
Le Pen has portrayed herself as the guardian of a disabused France, where citizens are losing their culture to an encroaching Islam, their identity to "massive immigration" and their sovereignty to the European Union.
According to a BBC report, Le Pen said, "French citizenship should be "either inherited or merited". As for illegal immigrants, they "have no reason to stay in France, these people broke the law the minute they set foot on French soil." Her views on immigration is very similar to Trump who stunned the poll pundits by winning the November election riding on a wave of populism.
According to The New York Times, Macron has promised to attract skilled immigrants to France "by shortening the visa application process, promoting "talent" visas and financing programmes to help immigrants become more fluent in French."
"The French people shouldn't be worried about immigration. From an economic, cultural and social point of view, immigration is a chance," said Macron, as per The New York Times report.
Security and terrorism 
France has been under a state of emergency since 2015 and has suffered a spate of Islamist militant attacks mostly perpetrated by young men who grew up in France and Belgium. More than 230 people have been killed in the past two years.
In the only face-to-face televised debate, Macron called his far-right opponent Marine Le Pen a "parasite" who would lead the country into civil war, while Le Pen painted the former banker as a lackey of big business who is soft on Islamic extremism. One of the most heated exchanges was on terrorism — a top concern for Le Pen's voters and many French in the wake of repeated attacks since 2015. Saying that Islamic extremists must be "eradicated," Le Pen said Macron wouldn't be up to the task.
Saying France's fight against terror would be his priority if elected, Macron countered that Le Pen's anti-terror plans would play into extremists' hands and divide France.
"The trap they're setting for us, the one that you're proposing, is civil war. What the terrorists expect is division among ourselves. What the terrorists expect is heinous speech," Macron said.
Iman Amrani in The Guardian argues that though terrorism in France is mostly home-grown, the policies of both of the candidates have failed touch upon this point. She writes for Le Pen: "Her policies to tackle terrorism in France are almost always linked to security, rarely touching on the idea of prevention." For Macron, Amrani writes: "Macron did tweet about prevention, saying that vigorous action would be taken to combat Islamic radicalisation, including on the internet, but he has given little insight into what that action may involve." 
Unemployment and economy  
Apart from terrorism and globalisation, France's unemployment rate is one of the core issues. Henry Grabar writes for Slate: "Two sections of the population have suffered from the French system: Young people and the first- and second-generation French who compose the country's permanent underclass."
According to the Al Jazeera, unemployment rate in France has hovered around 10 percent since 2008. Macron has promised to bring it down to 3 and Le Pen feels "state-led industrialisation and greater taxes on foreign workers will boost employment."
Pollsters, bookmakers and financial traders calculate that Le Pen would have to accomplish a miracle to overcome an estimated 20-point poll gap. But after Britons chose Brexit and Americans chose Trump, no one can be sure what will happen Sunday, when France's 47 million voters cast ballots.
With inputs from AP
World
A signed coalition agreement was formally presented to the Knesset secretariat Friday, the last step before a vote and the swearing-in of the new government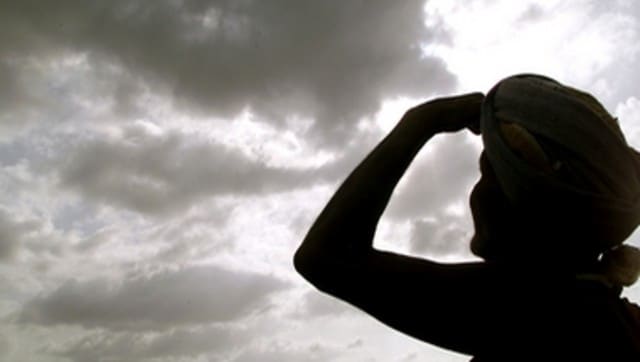 India
Here's what you need to know about what arguably remains the most important season for India
India
Residents of Ghoramara and Mousuni are being being moved to safety by the West Bengal government as tidal waters and rainfall pose grave risk to their lives