France's Macron faces fresh pressure over failure to sanction bodyguard
By Michel Rose PARIS (Reuters) - French President Emmanuel Macron was under fire on Monday in the biggest political crisis of his tenure after the interior minister and a police chief said the presidency told them in May it would deal with a bodyguard filmed hitting protesters. Critics say Macron's office failed to punish the head of his security detail sufficiently or refer him to judicial authorities because he has become lofty and out of touch with ordinary people since taking office 14 months ago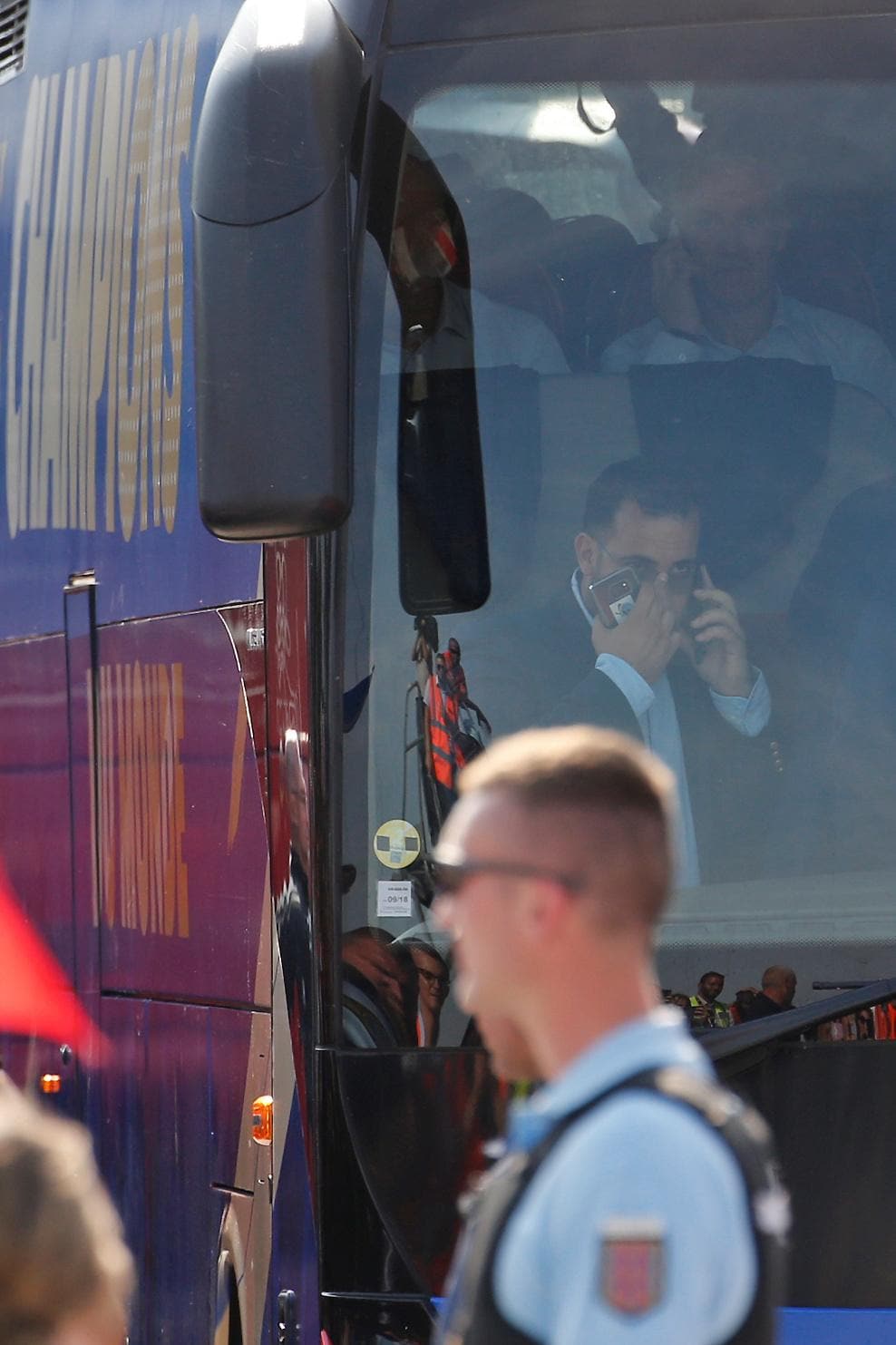 By Michel Rose
PARIS (Reuters) - French President Emmanuel Macron was under fire on Monday in the biggest political crisis of his tenure after the interior minister and a police chief said the presidency told them in May it would deal with a bodyguard filmed hitting protesters.
Critics say Macron's office failed to punish the head of his security detail sufficiently or refer him to judicial authorities because he has become lofty and out of touch with ordinary people since taking office 14 months ago.
Interior Minister Gerard Collomb told lawmakers during a 2.5-hour grilling he took no action after the presidency assured him on May 2 that bodyguard Alexandre Benalla would be punished.
His comments were echoed by the Paris police chief, who was also heard by parliament.
Collomb faces criticism over how he handled the case and his comments could be seen as an attempt to minimize his own responsibility, potentially at the expense of Macron even though the minister is a close ally.
Benalla was placed under investigation on Sunday after Le Monde identified him in footage at the May Day protests in Paris. He was off duty from work and wearing a riot helmet and police tags while embedded as an observer.
The video shows him dragging a woman away from a protest and later beating a male demonstrator.
"I considered that the facts that were flagged were being dealt with at the appropriate level, so I did not get involved further on this issue," Collomb told lawmakers.
Collomb said he spoke by phone to the president on May 1 while Macron was in Australia, but at that time was not aware of the video. The minister said he did not know Benalla was part of Macron's team and thought he was a police officer.
Paris police chief Michel Delpuech, who called the scandal a case of "toxic cronyism", said he had been informed of the video by an official at the Elysee palace on the morning of May 2, which was for him the "appropriate line of command".
OPPOSITION OUTRAGE
Opposition parties were united in outrage after the hearings. More hearings, including with top presidency officials, are scheduled this week.
Far-right leader Marine Le Pen told reporters Macron's office was covering something up.
"The Elysee is responsible for everything," she said.
Macron fired Benalla on Friday but faced criticism for failing to act sooner. Benalla had initially been suspended for 15 days before being brought back into Macron's entourage.
He is seen in numerous photos and TV footage alongside Macron during public and private events, from the 2017 presidential campaign to the celebration of France's World Cup victory in Paris.
He was also handed a raft of privileges and benefits that appear to go beyond his position.
Benalla's lawyers said in a statement published by TF1 TV that their client had acted "vigorously" but had not caused any injury. His actions were "clearly used to harm the presidency in a way that beggars belief," they said.
The French leader has not publicly commented on the case since it broke last Wednesday, but the presidency said on Sunday he had ordered a shake-up of his office.
Macron also cancelled an appearance at the Tour de France in the southwest planned for Wednesday, his office said.
Asked about French law that makes it compulsory for an official to report to courts illegal actions they are aware of, Collomb said it had not been up to him to raise the issue with judicial authorities.
He said he had discussed the crisis with Macron over the weekend "as little as possible" and that the president was more concerned by the delays the affair was causing to parliamentary debates of a constitutional reform. The debate was on Monday postponed until September.
"The hearing does not calm the situation, (on the contrary) it increasingly points to the Elysee," far-left leader Jean-Luc Melenchon told reporters.
Under France's presidential system, Macron himself cannot be questioned by lawmakers.
(Additional reporting by Sophie Louet, Simon Carraud, John Irish and Jean-Baptiste Vey; Editing by John Irish and Matthew Mpoke Bigg)
This story has not been edited by Firstpost staff and is generated by auto-feed.
also read
World
COPENHAGEN A South Korean woman wanted for questioning in connection with the scandal that brought down president Park Geun-hye has withdrawn her appeal against extradition from Denmark, the Danish state prosecutor said on Wednesday.
World
By Philip Pullella and Steve Holland | VATICAN CITY VATICAN CITY Pope Francis urged U.S.