France stops ratification of extradition agreement with Hong Kong, says treaty to remain 'as it stands'
Australia, Canada, New Zealand, the UK and the US suspended similar treaties with Hong Kong last month after China imposed a new national security law on the city
Paris: France has decided not to ratify an extradition agreement with Hong Kong after China's central government in Beijing imposed a new national security law on the city.
The French Foreign Ministry's spokesperson said in a written statement on Monday that "in light of the latest developments, France won't proceed with the ratification" of the 2017 extradition agreement with Hong Kong "as it stands".
Australia, Canada, New Zealand, the United Kingdom and the United States suspended their extradition treaties with Hong Kong last month amid fears that the central Chinese government was infringing on the city's freedoms and local autonomy.
Germany made a similar decision last week following the disqualification of 12 pro-democracy candidates from Hong Kong legislative elections and a subsequent decision to postpone the vote by one year.
Hong Kong leader Carrie Lam cited a worsening coronavirus outbreak in the semi-autonomous Chinese territory in delaying the elections.
China says the new security law is needed to combat terrorism and separatism and to prevent Hong Kong from becoming a base for undermining Chinese state power.
Hong Kong, a former British colony, was handed over to Chinese control in 1997.
Find latest and upcoming tech gadgets online on Tech2 Gadgets. Get technology news, gadgets reviews & ratings. Popular gadgets including laptop, tablet and mobile specifications, features, prices, comparison.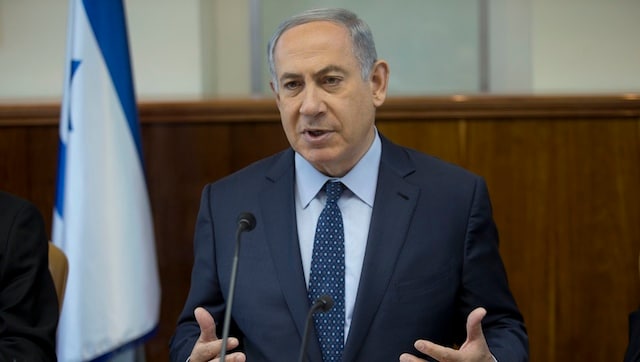 World
The toll has surpassed 1,000 and the country is considering a new lockdown to stop the rapid spike in daily infections
Sports
On Sunday, as riders rode into Paris' tree-lined Champs-Elysees boulevard, the Tour was celebrating a victory, too — over the coronavirus.
Sports
Prudhomme's positive test might have an impact on French political affairs as it came only days after he spent two hours in his car following a stage in the Pyrenees in the company of Prime Minister Jean Castex.