France says troops kill a leading jihadist in the Sahel
PARIS (Reuters) - French troops killed one of the Sahel region's leading jihadists on Oct.
PARIS (Reuters) - French troops killed one of the Sahel region's leading jihadists on Oct. 9, France's defence minister said on Tuesday.
Ali Maychou was the No. 2 in command of Jama'at Nusrat al-Islam wal-Muslimin (JNIM), an umbrella group for al Qaeda-linked insurgents in West Africa's Sahara.
Violence by Islamist militants has proliferated in the sparsely-populated Sahel in recent years, with links to al Qaeda and Islamic State using central and Northern Mali as a launch pad for attacks across the largely desert region.
(Reporting by Tangi Salaun, writing by Maya Nikolaeva)
This story has not been edited by Firstpost staff and is generated by auto-feed.
Find latest and upcoming tech gadgets online on Tech2 Gadgets. Get technology news, gadgets reviews & ratings. Popular gadgets including laptop, tablet and mobile specifications, features, prices, comparison.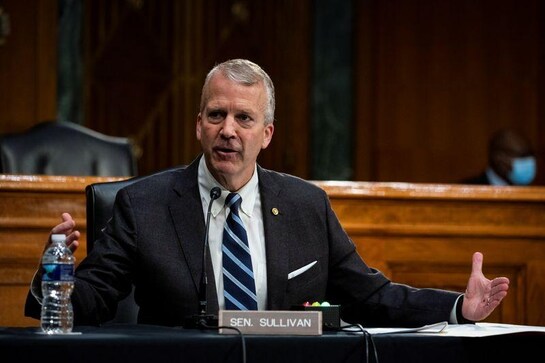 World
By David Morgan WASHINGTON (Reuters) - U.S.
World
LONDON (Reuters) - British Prime Minister Boris Johnson described his phone call with U.S. President-elect Joe Biden as a return to traditional issues in relations between Britain and the United States. "It was a kind of return to the kind of business that we're used to doing together: sticking up for democracy around the world, human rights, free trade, NATO, our joint security, the transatlantic alliance ..
World
By Nvard Hovhannisyan and Nailia Bagirova YEREVAN/BAKU (Reuters) - The fate of Armenia's prime minister hung in the balance on Wednesday after parliament agreed to discuss protesters' demands for his resignation over a ceasefire that secured territorial advances for Azerbaijan in Nagorno-Karabakh.