France likely to pass bill banning excessively skinny fashion models
France's government is likely to back a bill banning excessively thin fashion models.
Paris: France's government is likely to back a bill banning excessively thin fashion models as well as potentially fining the modeling agency or fashion house that hires them and sending the agents to jail, the health minister said on Monday.
Style-conscious France, with its fashion and luxury industries worth tens of billions of euros (dollars), would join Italy, Spain and Israel which all adopted laws against too-thin models on catwalks or in advertising campaigns in early 2013.
"It's important for fashion models to say that they need to eat well and take care of their health, especially for young women who look to the models as an aesthetic ideal," Health Minister Marisol Touraine told BFM TV on Monday.
With major health legislation coming up for debate in parliament on 17 March, Touraine said the Socialist government was likely to back two amendments relating to models' weight.
The law would enforce regular weight checks and fines of up to 75,000 euros ($79,000) for any breaches, with up to six months in jail for staff involved, Socialist lawmaker Olivier Veran, who wrote the amendments, told Le Parisien.
Models would have to present a medical certificate showing a Body Mass Index (BMI) of at least 18, about 55 kg (121 lb) for a height of 1.75 meters (5.7 feet), before being hired for a job and for a few weeks afterwards, he said.
The bill's amendments also propose penalties for anything made public that could be seen as encouraging extreme thinness, notably pro-anorexia websites that glorify unhealthy lifestyles.
In 2007, Isabelle Caro, an anorexic 28-year-old former French fashion model, died after posing for a photographic campaign to raise awareness about the illness.
Some 30-40,000 people in France suffer from anorexia, most of them teenagers, said Veran, who is a doctor.
Reuters
Find latest and upcoming tech gadgets online on Tech2 Gadgets. Get technology news, gadgets reviews & ratings. Popular gadgets including laptop, tablet and mobile specifications, features, prices, comparison.
Health
It took quite a while since the COVID-19 pandemic began for medical professionals to understand the transmissibility of the SARS-CoV-2 virus and how patients with or without symptoms help spread the disease further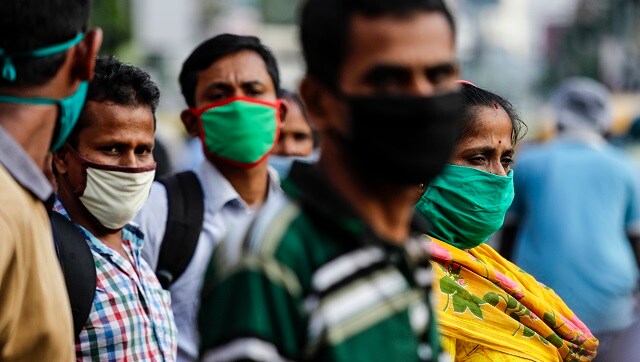 India
Delhi recorded over one lakh new coronavirus cases and around 1,200 deaths between 1 and 16 November, prompting Arvind Kejriwal to seek power from the Centre to impose lockdown in those markets which may emerge as hotspots
Sports
After winning the 2020 UCI Road World Championships, cyclist Julian Alaphilippe has admitted that the Tour de France is the race he would want to win the most.