France hostage crisis updates: Trèbes gunman killed by police; 3 dead, 2 injured in terror attack
At least three people were killed Friday in a shooting spree and hostage siege in southern France by a man claiming allegiance to the Islamic State group
Auto refresh feeds
Latest updates: French President Emmanuel Macron said all evidence suggested the hostage-taking and shootings were a terrorist attack, reports AP. Speaking in Brussels, where he is attending an EU summit, Macron offered his "full support" to everyone involved in the situation.
A gunman in southwest France has killed at least three people and injured two others in three separate incidents around the city of Carcassonne, security sources told AFP.
The man first hijacked a car in Carcassonne on Friday morning, killing a passenger and injuring the driver, the sources told AFP on condition of anonymity.
He then shot at a group of policemen nearby, leaving one of the officers injured, before driving to the nearby town of Trebes where he killed two people and injured another at a Super U supermarket, the sources said.
French investigators suspect the gunman who took people hostage at a supermarket on Friday is a Moroccan man who had been flagged as a potential extremist, a security source said to AFP.
France24 reports that the suspect in the Trèbes hostage-taking has reportedly asked for the release of the 2015 Paris attacker Salah Abdeslam. French private channel BFM TV has also reported the news, citing an anonymous source.
French president Emmanuel Macron to speak in Brussels on Trèbes hostage taking, reports Catherine Nicholson, a journalist at France24.
A public information unit has been set up for Trèbes and Carcassonne; people affected by the attack can contact the phone number: 0468102900.
French Prime Minister Edouard Philippe said that all information suggests that the shooting inside a supermarket in southern France and the earlier shooting of a police officer "seems to be a terrorist act".
A witness said to AFP that the suspect shouted "Allahu Akbar, I'll kill you all" before going to the premises of Super U supermarket.
Prime Minister Edouard Philippe described the situation, which investigators are treating as terrorism, as "very serious" and Interior Minister Gerard Collomb is heading to the site, his ministry said.
At least two persons were feared dead after a gunman claiming allegiance to the Islamic State group fired shots in a hostage-taking at a supermarket in southwest France on Friday, police said.
French prosecutors say treating hostage-taking as a terror incident, reports AFP. 
A shooting and hostage-taking situation is unfolding at a supermarket in Trèbes, near Toulouse in south of France, AFP quoted a security source has saying. Prosecutors have said that the Islamic State has claimed responsibility for the incident.
In a separate incident in the same area, a policeman was shot. A suspect has been surrounded at a supermarket in the town of Trebes, south of Toulouse, and the suspect might have taken hostages, national police said.
The man "entered the Super U supermarket at around 11.15 am and shots were heard," a source said. Local authorities tweeted that the area was out-of-bounds to the public.
The French interior ministry said that the police intervention is underway. "The priority is the intervention of the police and rescue forces. More information will come on this account, do not spread rumors," it said in a tweet.
⚠️ Intervention de police en cours à #Trèbes dans l'#Aude. La priorité est à l'intervention des forces de police et de secours. Plus d'informations à venir sur ce compte, ne diffusez pas de rumeurs ⬇️ pic.twitter.com/M2t4mLccG0 — Ministère de l'Intérieur (@Place_Beauvau) March 23, 2018
Authorities in the Aude region are warning people to avoid the area around the supermarket.
With inputs from agencies
Business
Union Budget 2022-23: The COVID-19 crisis experience has already highlighted the challenges faced by the healthcare sector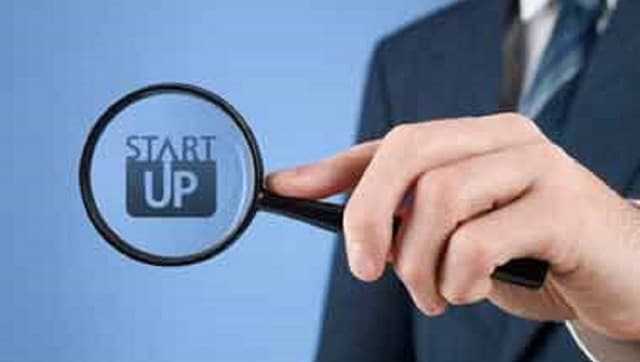 Business
Union Budget 2022-23: The government should set aside funds and loans at low interest rates for tech firms
Business
Union Budget 2022-23: The government should offer income tax benefits to consumers who choose e-Bicycles considering fitness and going green aspects