Fox News sacks popular news anchor Bill O'Reilly over harassment allegations
Fox News on Wednesday severed its relationship with Bill O'Reilly, sacking its biggest star and America's most-watched cable news anchor over a flood of sexual harassment allegations and crashing advertising sales.
Fox News on Wednesday severed its relationship with Bill O'Reilly, sacking its biggest star and America's most-watched cable news anchor over a flood of sexual harassment allegations and crashing advertising sales.
It was a stunning fall from grace for one of the biggest US media names, a veteran broadcaster at Fox News for two decades, who counted President Donald Trump among his personal supporters and whose ratings soared in defiance of his alleged abusive behavior towards women.
But the departure of major advertisers, worried about the knock-on effect of being associated with The O'Reilly Factor, ultimately sealed his fate as the Murdoch family, which owns the corporation, eyes up a powerful merger in Britain.
"After a thorough and careful review of the allegations, the company and Bill O'Reilly have agreed that Bill O'Reilly will not be returning to the Fox News Channel," 21st Century Fox News said in simple, one-sentence statement.
Women rights activists declared his dismissal a victory and a vindication for all victims of sexual harassment. A lawyer for three of the women who accused the 67-year-old host said she hoped his removal would encourage others to speak out.
The announcement came just hours after the combative and right-wing television personality was photographed shaking hands with Pope Francis in St Peters Square during his holiday in the Italian capital.
"It is tremendously disheartening that we part ways due to completely unfounded claims," he said in response to his dismissal. "But that is the unfortunate reality many of us in the public eye must live with today."
He said he was proud of what he termed "one of the most successful news programs in history," thanked his viewers and wished "only the best" for Fox News.
O'Reilly had been in the headlines constantly since a New York Times investigation revealed on 1 April that he and Fox News paid five women a total of $13 million in cases spanning 15 years, in exchange for silence about his alleged behavior.
Commentators said his dismissal marked a defining point for Fox News, less than a year after Roger Ailes, the 76-year-old former executive who built up the cable channel, resigned under a haze of similarly damaging sexual-harassment accusations.
Down to money
Not even the endorsement of Trump — himself caught on tape in 2005 boasting of groping women and saddled with record-low approval ratings less than 100 days into his presidency — was enough to right the ship for O'Reilly.
Scores of companies yanked advertising from his show, the most popular in US cable news watched on average by 3.98 million viewers in early 2017, according to Adweek.
"This is what happens when women speak our truth — we can slay dragons," said California attorney Lisa Bloom, insisting Fox should have fired him years ago when the allegations surfaced. "They did it because we persisted," she said.
Jane Hall, a journalism professor at American University in Washington and former Fox News contributor, called it a "significant moment" in dealing with allegations of sexual harassment, both at Fox News and in general.
She pointed to a generational split between Rupert Murdoch, the Australian-born media baron traditionally hands-off in such cases and his adult sons, James and Lachlan, who are taking on an increasingly powerful role.
"That advertisers began to take themselves out of the program and made statements that they did not want to be associated with allegations of sexual harassment and supported women in the workplace was a significant moment," she said.
Paul Janensch, a former newspaper editor and retired journalism professor at Quinnipiac University, said it came down to money. "It's a business and if the pushback... was going to hurt Fox News' bottom line then he's gone," he told AFP.
Fox News occupies a unique and powerful if controversial, position in America — watched by a deep and committed conservative fan base that to a large extent includes many of those who voted Trump into office last year.
"The more biased and slanted it is, the more they like it. These are people who want prejudices reinforced," said Janensch.
While the relationship between Trump and Fox News has not always been smooth sailing, the Republican White House is having a boom effect on Fox News — and indeed other television — ratings.
All eyes will now focus on O'Reilly's replacement. During his vacation, his show had been hosted by a rotating cast of substitutes, including Dana Perino, former spokeswoman for Republican president George W Bush.
Find latest and upcoming tech gadgets online on Tech2 Gadgets. Get technology news, gadgets reviews & ratings. Popular gadgets including laptop, tablet and mobile specifications, features, prices, comparison.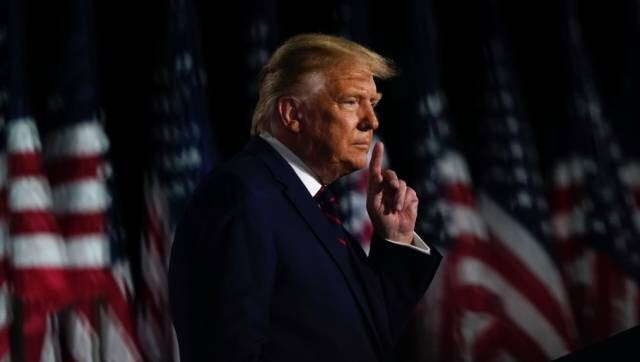 World
The far-right leader previously nominated the US president in 2018 for his efforts at reconciling North and South Korea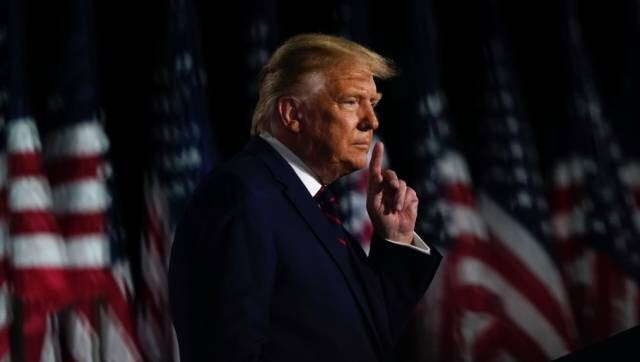 World
It is a catchphrase for creating an emotional and psychological gateway to help disenchanted voters feel comfortable voting for the president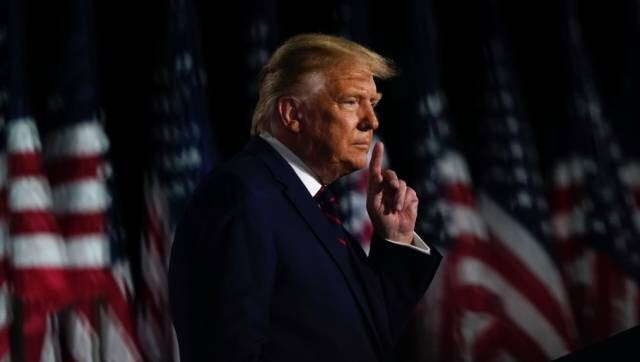 World
Amy Dorris told The Guardian that Trump sexually assaulted her in his VIP suite at the US Open tennis tournament in New York, a claim the US president denied via his lawyers