Four Venezuela regional courts voids referendum drive - ruling party | Reuters
CARACAS Venezuelan ruling party officials said on Thursday that regional courts in at least four states had voided the opposition's drive to collect signatures to trigger a recall referendum against President Nicolas Maduro. The opposition slammed the move as an attempt to derail a vote against the unpopular Socialist president, who polls show would lose a plebiscite amid an economic crisis in the OPEC country that has food running short and inflation in triple digits. Venezuela's ruling party has said there will be no referendum this year, accusing the opposition of fraud in the signature drive
CARACAS Venezuelan ruling party officials said on Thursday that regional courts in at least four states had voided the opposition's drive to collect signatures to trigger a recall referendum against President Nicolas Maduro. The opposition slammed the move as an attempt to derail a vote against the unpopular Socialist president, who polls show would lose a plebiscite amid an economic crisis in the OPEC country that has food running short and inflation in triple digits. Venezuela's ruling party has said there will be no referendum this year, accusing the opposition of fraud in the signature drive. "A tribunal admitted the appeal and suspended the referendum here in Monagas (state)," said Diosdado Cabello, a powerful lawmaker and the Socialist Party No. 2. "They did the same in Aragua, Apure and Carabobo. In the rest of the states, we'll see if it goes through or not," he added in a broadcast on state television.
It was not immediately clear if regional appeals in Venezuela's 23 states could halt the national push for a referendum. The courts could not be immediately contacted.The development comes on the heels of Venezuela's state governor elections being delayed to 2017 from December, giving the government more breathing room. The opposition, which is gearing up to collect 4 million signatures next week to trigger the plebiscite, assailed the news.
"It's clear how scared they are of the will of the people," opposition lawmaker Jorge Millan said on Twitter. "Man up and accept that Venezuela is tired of so much harm." Maduro, who was elected to replace the popular Hugo Chavez in 2013 after his death, has seen his ratings fall by half to just over 20 percent.
Even if the opposition collects the necessary signatures, a vote could only take place next year.Under Venezuela's constitutional rules, that means that should Maduro lose a referendum, his vice president would take over rather than there being a new election, dashing the opposition's hopes of ending 17 years of socialism. (Reporting by Corina Pons; Writing by Alexandra Ulmer; Editing by Peter Cooney)
This story has not been edited by Firstpost staff and is generated by auto-feed.
India
CNN-News18's Shreya Dhoundial speaks to top cybersecurity expert and Recorded Future CEO Christopher Ahlberg on China's digital army and what India needs to watch out for
World
Russia is set to host the Taliban and other Afghan factions for talks Wednesday in a move that reflects Moscow's efforts to expand its clout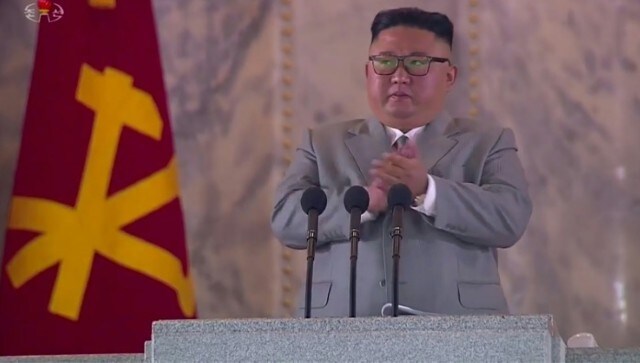 World
Kim also accused South Korea of hypocrisy because it criticises North Korea's weapons development as provocations while spending heavily to increase its own military capabilities