Former Sri Lankan president Mahinda Rajapaksa's son Namal denied entry into US; money laundering charges possible reason
A controversial Sri Lankan opposition legislator, on Thursday, said US authorities prevented him from taking a flight to Texas from Moscow where he was an observer for the Russian presidential election
Colombo: A controversial Sri Lankan opposition legislator, on Thursday, said US authorities prevented him from taking a flight to Texas from Moscow where he was an observer for the Russian presidential election.
Namal Rajapaksa, son of former strongman president Mahinda Rajapaksa, said the airline had been instructed not to allow him to board the flight to Houston.
Rajapaksa said on Twitter that he had been informed by Emirates Air "I won't make my Houston Flight as #US Officials instruct them to not let me board. Sure it has nothing to do with my name, being part of #lka opposition or my travel from #Russia."
The 31-year-old was invited by the Russian government to be a monitor of the presidential election won by Vladimir Putin.
US authorities do not comment on individual cases, but official sources said his name was likely on a travel watch list as a result of the money laundering charges he faces back home.
Namal Rajapaksa and a sibling have been charged with money-laundering. Other family members face corruption allegations.
Sri Lanka has announced it will set up special courts to investigate billions of dollars of corruption under former president Rajapaksa who was defeated in the 2015 elections.
His successor Maithripala Sirisena has said as many as half of all public procurement contracts under the Rajapaksa administration were corrupt.
Former president Rajapaksa is not under investigation and denies any wrongdoing.
World
The severity of the response hinges largely on Germany, Europe's biggest economy and a diplomatic heavyweight within the 27-nation European Union.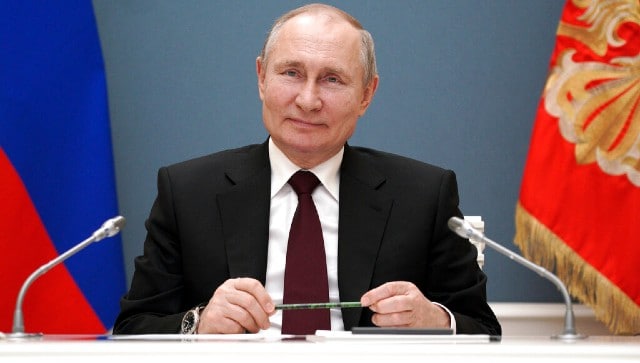 World
Putin wants to extend Russia's sphere of influence to Eastern Europe and secure written commitments that NATO will never again enlarge
Entertainment
Kanye West heads to Russia to work on new business deals with Aras Agalarov, the Azerbaijani-Russian billionaire businessman with ties to Donald Trump