Former hotel partner of Donald Trump's family, Dinesh Chawla, arrested on charges of stealing luggage from Tennessee airport
Police say Chawla confessed to stealing those bags and others over time
Mississippi man who had opened new hotels in partnership with Trump's family has been arrested on charges of stealing luggage from Tennessee airport

Arrest records say the man was seen on 18 August taking a suitcase, putting it in his vehicle and then returning inside to depart on a flight

Police say Chawla confessed to stealing those bags and others over time
Memphis: A Mississippi hotelier who had sought to open new hotels in partnership with President Donald Trump's family has been arrested on charges of stealing luggage from a Tennessee airport. Dinesh Chawla of Cleveland, Mississippi, was arrested Thursday at the Memphis airport and charged with felony theft.
Arrest records say Chawla was seen on 18 August taking a suitcase, putting it in his vehicle and then returning inside to depart on a flight. While Chawla was away, police towed his vehicle and found a second piece of stolen luggage.
Police say Chawla confessed to stealing those bags and others over time. Chawla is free on USD 5,000 bail and couldn't immediately be reached for comment. It is unclear if he has a lawyer. Chawla Hotels owns 17 hotels in Mississippi. The Trump partnership ended earlier this year.
World
The Vienna talks aimed at reviving the deal were suspended in June, when Iran elected ultraconservative Ebrahim Raisi as president
World
It is unclear if the Saudi royal family was aware of the fake furs or was deceived by a supplier. The Saudi Embassy in Washington declined to respond to the matter, as did a spokesperson for Trump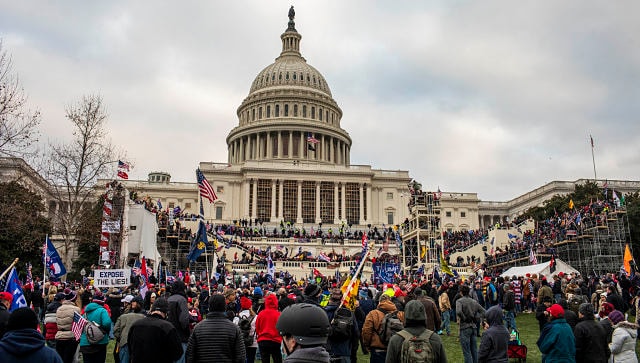 World
The Biden administration, in clearing the documents for release, said the violent siege of the Capitol more than nine months ago was such an extraordinary circumstance that it merited waiving the privilege that usually protects White House communications.