Former French diplomat Pascal Mazurier acquitted on charges of raping his minor daughter by Bengaluru court
Pascal Mazurier, a suspended French consular official was acquitted of the charge of raping his minor daughter by a Bengaluru court, on the grounds that he was 'falsely implicated' and was innocent
Bengaluru: A city court on Wednesday acquitted a suspended French consular official here of the charge of raping his minor daughter, on the grounds that he was "falsely implicated" and was innocent.
Special court judge BS Rekha held that there was no evidence to prove that Pascal Mazurier had committed the crime and he was innocent as the DNA test was negative.
His estranged wife, Suja Jones Mazurier, had filed an application in the court to charge Pascal for committing unnatural offences on his minor daughter.
The daughter in 2012 was three years old.
Suja and Pascal were married in France in 2001 and have three children. The family had moved to Bengaluru in 2008.
She had also submitted a medical report from the Collaborative Child Response Unit of the Baptist Hospital, confirming the child was raped.
Judge of the special court for child rights Shubha Goudar had on 11 February framed charges against Pascal for allegedly raping his daughter, under IPC section 376 (punishment for rape).
The court had on 7 January refused to discharge Pascal, ruling there was sufficient evidence for him to face trial.
Pascal had filed an application seeking discharge from the case contending there was no necessity of a trial since the investigation had not proved his involvement in the offence. He also had written a letter in 2014 to Prime Minister Narendra Modi seeking speedy disposal of case.
Pascal was arrested on 19 June, 2012 based on the complaint filed by his wife, a Keralite.
India
Meanwhile, a slew of BJP leaders including JP Nadda, Rajnath Singh and Smriti Irani praised the prime minister's announcements and said the decisions showed the government's committment to the public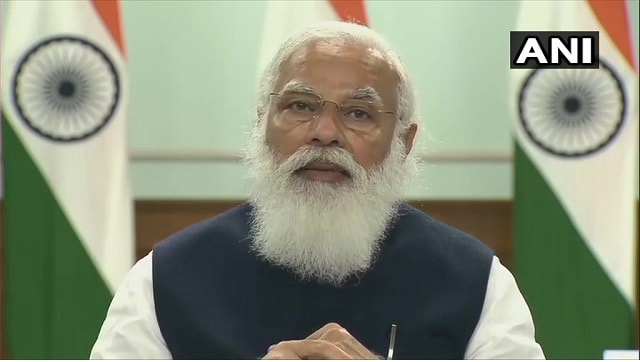 Sports
PM Modi was briefed that a total of 100 athletes have qualified for Tokyo Olympics across 11 sports disciplines and about 25 more athletes are likely to qualify, the PMO statement said.
India
The resounding success of the Aspirational Districts Programme is a testament to the efforts of the national, state and district level administrations