Former CIA engineer Joshua Shulte accused of leaking thousands of agency's cyber hacking tools
The US government hopes to bring new charges within weeks against former CIA employee Joshua Shulte who is jailed on child pornography charges, but is also a target of a probe of a massive leak of cyber hacking tools
Washington: A prosecutor says the government hopes to bring new charges within weeks against a former CIA employee who is jailed on child pornography charges, but is also a target of a probe of a massive leak of cyber hacking tools, according to court documents reviewed on Tuesday by AP.
Assistant US attorney Matthew Laroche alluded to a "broader investigation" and a grand jury probe unrelated to child pornography charges as he informed a Manhattan judge last Friday that the government was hopeful it would bring new charges against 29-year-old Joshua Adam Schulte in about a month and a half.
"Because of the nature of the underlying investigation, that requires consultation with people outside of our office, which we are doing as quickly as we can. We're trying to get that done," Laroche told US district judge Paul A Crotty. "We're consulting with a lot of folks that are not within our office."
The cryptic description led assistant federal defender Sabrina Shroff, who entered the case in March, to demand more. "Are they secret charges that I'm not allowed to know about? What are these charges?" Shroff asked, adding that she wanted to know of possible charges, whether they will be sedition or anything else. "Are they charging him with espionage?"
Laroche said it involved an ongoing grand jury investigation and added, "I don't think we have an obligation to disclose it at this time, but we certainly have had discussions with Shroff about the nature of the underlying investigation."
At a January hearing, Laroche said Schulte was a target of an ongoing investigation into the theft of tools that were used by the CIA to spy overseas. No charges have been filed against Schulte in that investigation, and his defence lawyers have insisted he was not involved. Schulte's name was first reported on Tuesday by The Washington Post.
The CIA declined to comment.
Asked for comment, Shroff said, "Schulte has spent years working to ensure the safety of his country and is deeply saddened to hear that he could face charges of espionage."
WikiLeaks began releasing some of the CIA's hacking tools in March 2017. The US government has all but publicly acknowledged the embarrassing leak from the CIA's Center for Cyber Intelligence. President Donald Trump had told a television host then, "I just want people to know the CIA was hacked, and a lot of things taken."
At January's pre-trial hearing for Schulte, Laroche said the material was taken from the CIA during the over six years that Schulte worked for the agency in various positions, including technical development officer. "The government immediately had enough evidence to establish that he was a target of that investigation," Laroche said. "They conducted a number of search warrants on the defendant's residence."
Laroche said he disagreed with Schulte's lawyer at the time, who claimed the search warrants had not yielded anything consistent with the material released by WikiLeaks. "In fact, our investigation is ongoing," Laroche said. "He remains a target of that investigation."
Schultz, of New York, currently is detained at the Metropolitan Correctional Center in Manhattan. Jacob Kaplan, Schulte's attorney at the January hearing, told the court that "the government had full access to his computers and his phone, and they found the child pornography in this case, but what they didn't find was any connection to the WikiLeaks investigation".
World
The White House said around 19 million will go to UN-backed program COVAX, with approximately 6 million for South and Central America, 7 million for Asia and 5 million for Africa
World
Joe Biden is pushing leaders of the G-7 nations to call out China over allegations of forced labour targeting Uyghur Muslims and other ethnic minorities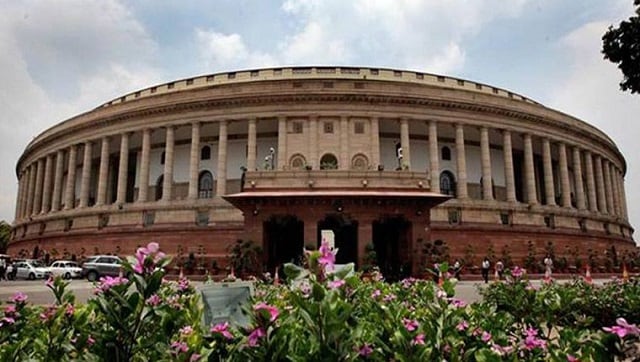 India
Despite a plethora of legal frameworks to address the issue of corruption, it has barely helped address it on the ground