Former 'Apprentice' contestant Omarosa Manigault Newman resigns from White House
Omarosa Manigault — the former Apprentice contestant — was escorted off the White House grounds.
Washington: Omarosa Manigault Newman — the former Apprentice contestant who became one of President Donald Trump's most prominent African-American supporters — was escorted off the White House grounds after resigning her post as a presidential adviser.
White House press secretary Sarah Huckabee Sanders said on Wednesday that Manigault Newman's last day will be 20 January, one year since Trump's inauguration. "We wish her the best in future endeavors and are grateful for her service," Sanders said.
The president also bid her farewell, tweeting: "Thank you Omarosa for your service! I wish you continued success."
Manigault Newman was an assistant to the president and director of communications for the White House Office of Public Liaison, working on outreach to various constituency groups. But the office languished under her watch and White House chief of staff John Kelly had indicated that changes were forthcoming, including her dismissal, according to two White House officials who insisted on anonymity because they were not authorized to speak publicly about personnel matters.
Better known by just her first name, Manigault Newman was escorted from the White House complex Tuesday night but was allowed to tender her resignation. The US Secret Service, which provides security for the president, tweeted on Wednesday that it was not involved in her termination or her escort from the grounds. Some published reports said Secret Service officers had physically removed Manigault Newman from the complex.
The agency confirmed that a pass granting her access to the complex had been deactivated.
"Our only involvement in this matter was to deactivate the individual's pass which grants access to the complex," the agency tweeted.
Manigault Newman's exit comes at the front end of what's expected to be a wave of departures. Deputy national security adviser Dina Powell is also departing early next year, the White House said last week.
Manigault Newman, who drew a top salary of $179,700, was one of Trump's highest-profile supporters during the campaign. She also worked with Trump's transition team.
A former contestant on the first season of The Apprentice, Trump's former reality TV show, Manigault Newman had long been unpopular with several senior West Wing officials, including senior adviser and Trump son-in-law Jared Kushner and White House chief of staff John Kelly.
Kelly, the retired Marine general who had made it is mission to tighten White House operations and streamline how Trump gets information, has told aides that he wanted to curtail the number of White House officials with ill-defined positions and responsibilities.
Kelly took away Manigault Newman's ability to come and go from the Oval Office as she pleased. During the first months of Trump's administration, aides were known to wander in and out of meetings, a practice Kelly ended across the board. She also drew Kelly's ire by occasionally going around him to slip news articles to the president.
Manigault Newman enjoyed a close relationship with the president despite the fact that he once uttered the famous "You're fired!" line to her before dispatching her from the TV show. She held her April wedding at Trump's hotel blocks from the White House.
She had a knack for generating unflattering headlines.
An African-American White House reporter earlier this year accused Manigault Newman of physical and verbal intimidation, including issuing a warning that the White House kept "dossiers" on black journalists. The White House denied compiling such information.
Her appearance at the National Association of Black Journalists' convention in New Orleans in August devolved into a testy clash with a veteran news anchor during a panel discussion on policing in black communities.
Manigault Newman did not return voice mail and text messages Wednesday seeking comment.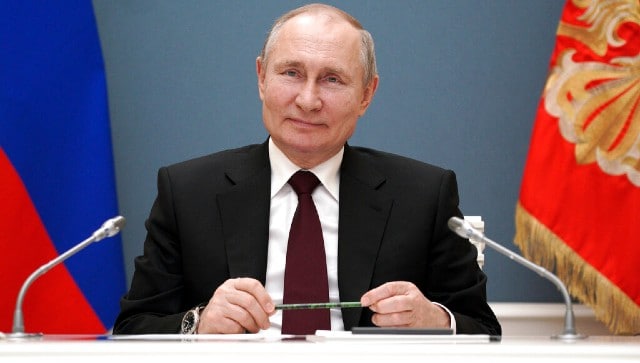 World
The treaty, which aimed to repair ties and smoothen bilateral relations between countries during and after the Cold War, was proposed in 1955 by then-US president Dwight Eisenhower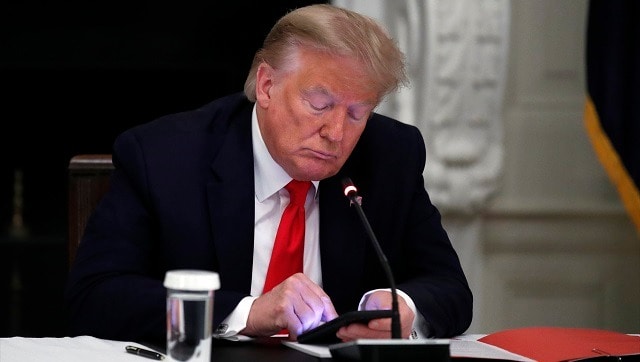 World
"At the end of this period, we will look to experts to assess whether the risk to public safety has receded," Nick Clegg, Facebook's vice president of global affairs, wrote in a blog post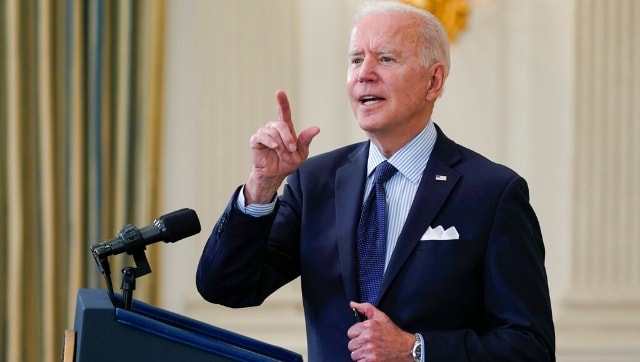 World
Former president Donald Trump had issued a list of 31 Chinese companies that were deemed to be supplying or supporting China's military and security apparatus