Former ally of Turkey's Erdogan now blamed for coup: Who is Fethullah Gulen?
Gulen had supported Erdogan's mildly Islamic-rooted Justice and Development Party in its rise to power in Turkey at the start of last decade.
Berlin: Turkish President Recep Tayyip Erdogan once regarded Fethullah Gulen as an ally in his effort to cement power, then as a rival, and now as a mortal enemy set on ousting him through a military coup.
Their relationship can hardly get worse after the coup that Turkish forces seem to have fought back early Saturday. The real question will be what ramifications the events will have for anyone in Turkey still identified as a Gulenist after Erdogan blamed the coup on the movement.
Gulen's Hizmet (Service) movement supported Erdogan's mildly Islamic-rooted Justice and Development Party (AKP) in its rise to power at the start of last decade.
Born in Turkey, the 75-year-old Gulen has been in exile since 1999 and lives in Pennsylvania. His Hizmet is based on mainstream Islamic readings and is often seen as counter to radical Islamist trends.
With millions of followers and an array of interests — including schools, media outlets and financial institutions — Hizmet also drew the attention of the US Federal Bureau of Investigation.
But he always had friends in Turkey. It's just that their numbers grew thin after he began to question Erdogan's increasingly authoritarian streak. After the questions became too pointed, Erdogan soured on Gulen, blaming Gulen for orchestrating a corruption scandal in 2012, which Erdogan weathered.
Erodgan then responded with investigations, implicating senior government officials as being too loyal to Gulen. He accused Gulen and Hizmet of running a "parallel state" with thousands of supporters in all structures of authority, all with the aim of overthrowing the government.
In early 2014, Erdogan purged hundreds of suspected Gulenists from the army, police, justice and clamped down on media perceived as controlled by or sympathetic to Hizmet.
Erdogan, who served as prime minister for more than a decade before winning presidential elections two years ago, then promised to hunt down the Gulenists "in their lairs."
Find latest and upcoming tech gadgets online on Tech2 Gadgets. Get technology news, gadgets reviews & ratings. Popular gadgets including laptop, tablet and mobile specifications, features, prices, comparison.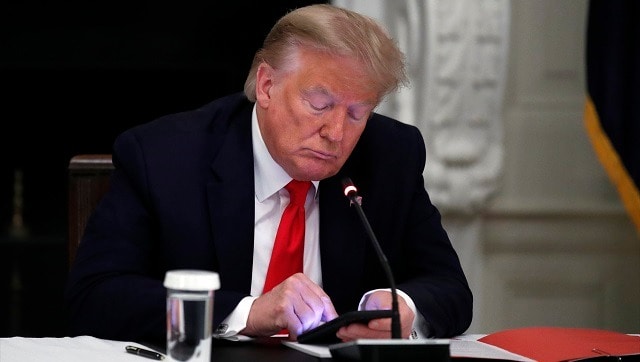 World
Trump kept out of sight in White House as impeachment proceedings played out at the US Capitol. There, the damage from last week's riots provided a reminder of the insurrection that Trump was accused of inciting
Sports
At the insistence of prosecutors, Magistrate Judge Michael E. Hegarty said Keller could not travel to Washington before 21 January.
World
Chansley describes himself as a "digital soldier" of the far-right QAnon conspiracy theory that claims Trump is waging a secret war against a global liberal cult of Satan-worshipping pedophiles.