Former Alberta leader Prentice among 4 killed in plane crash - media | Reuters
By Nia Williams | CALGARY, Alberta CALGARY, Alberta Canadians across the political spectrum paid tribute to former Alberta premier and federal cabinet minister Jim Prentice on Friday, following media reports he was killed in a plane crash in British Columbia.The Royal Canadian Mounted Police confirmed four people had died in a crash on Thursday evening but did not release names.Canada's Transportation Safety Board said they were investigating the wreckage of a downed Citation jet that was travelling to Calgary, Alberta, which crashed shortly after its takeoff from Kelowna, British Columbia."Our police officers and police dog reached the crash scene shortly after midnight, but unfortunately they were not able to locate any survivors," RCMP spokesman Dan Moskaluk said in a statement. "There was catastrophic damage."The British Columbia coroner's officer said it was unlikely to confirm the victims' identity on Friday
By Nia Williams
| CALGARY, Alberta
CALGARY, Alberta Canadians across the political spectrum paid tribute to former Alberta premier and federal cabinet minister Jim Prentice on Friday, following media reports he was killed in a plane crash in British Columbia.The Royal Canadian Mounted Police confirmed four people had died in a crash on Thursday evening but did not release names.Canada's Transportation Safety Board said they were investigating the wreckage of a downed Citation jet that was travelling to Calgary, Alberta, which crashed shortly after its takeoff from Kelowna, British Columbia."Our police officers and police dog reached the crash scene shortly after midnight, but unfortunately they were not able to locate any survivors," RCMP spokesman Dan Moskaluk said in a statement. "There was catastrophic damage."The British Columbia coroner's officer said it was unlikely to confirm the victims' identity on Friday.
Current Alberta Premier Rachel Notley cancelled a planned appearance, although her office did not give the reason why.There was no official statement from Prentice's Alberta Progressive Conservative Party or the Alberta government but tributes and condolences poured in from other political colleagues.Tom Mulcair, leader of the federal NDP, and federal Green Party leader Elizabeth May both said he would be sorely missed.
Conservative member of Parliament Gerry Ritz, who served in the federal government with Prentice, remembered him as a politician who distinguished himself by his passion."The world's a sadder place," Ritz said. "He was one of the best aboriginal affairs ministers we've seen in this country. His never back up attitude and his passion set him apart."After Prentice left federal politics in 2010, he joined Canadian Imperial Bank of Commerce (CM.TO), where he stayed until 2014.
"This news comes as a terrible shock to all of us," said Victor Dodig, president and CEO of CIBC. "Jim was a great friend, colleague and Canadian."Prentice was leader of oil-rich Alberta for less than a year, until his Progressive Conservative party was defeated by the left-leaning NDP party in May 2015. His tenure as premier coincided with a dramatic slump in crude prices due to global oversupply. The downturn hit Canada's biggest oil-producing province hard. Many Albertans blamed the incumbent Conservative government, which at that point had been in power for 44 years, for not building up a bigger financial cushion during the boom years. Earlier this year U.S. private equity firm Warburg Pincus appointed Prentice as an advisor in its energy group. (Additional reporting by Leah Schnurr in Ottawa, Jeffrey Hodgson in Toronto and Rod Nickel in Winnipeg; Editing by Chizu Nomiyama)
This story has not been edited by Firstpost staff and is generated by auto-feed.
World
Russia is set to host the Taliban and other Afghan factions for talks Wednesday in a move that reflects Moscow's efforts to expand its clout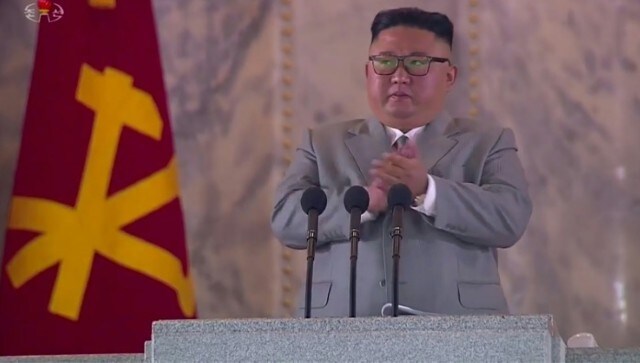 World
Kim also accused South Korea of hypocrisy because it criticises North Korea's weapons development as provocations while spending heavily to increase its own military capabilities
World
Their comments came as Iran has hinted it's ready to return to indirect negotiations with the US in Vienna but has not committed to a date