Forget SAARC, if Pakistan does not cooperate, India will come up with 'BBIN'
The Modi-led Indian government is in no mood to let SAARC be a captive of Pakistan's whims and fancies. The bottom line is this: forget SAARC; if Pakistan doesn't cooperate India will come up with BBIN.
The upcoming SAARC yatra of Foreign Secretary S Jaishankar has a single-point strategic agenda: to find out which countries are for and which are against Prime Minister Narendra Modi's SAARC development vision enunciated in his speech at SAARC summit in Kathmandu three months ago.
This is a clever move and a subtle message to the nay-sayers within SAARC (read Pakistan) who have torpedoed all previous attempts at forging better connectivity and making this union of South Asia better than European Union.
The message is: the Indian roller coaster is not going to stop and if the all-SAARC route is not doable to implement India's developmental agenda then India will not flinch in taking a sub-regional approach.
This is the bottom line and indicates the approach of PM Modi vis a vis India's near abroad, particularly South Asian Association for Regional Cooperation (SAARC).
In the first phase of his SAARC Yatra, Jaishankar will be visiting four countries as per the following schedule: 1 March – Bhutan; 2 March – Bangladesh; 3 March – Pakistan; 4 March – Afghanistan.
In a way, it is a subtle message to Pakistan that its age-old policy of stonewalling connectivity efforts within SAARC will no longer be allowed to succeed.
For example, India's bilateral cooperation with SAARC countries like Bangladesh, Nepal, Bhutan and Afghanistan has progressed so well in the past few months that the Modi government is confident that it can pull off developmental projects involving multiple countries.
Already a new diplomatic term has gained currency in the sub-regional framework: BBIN (Bangladesh, Bhutan, India and Nepal).
A BBIN bus corridor may well be on the cards soon. A BBIN rail corridor may have to wait a little longer.
India and Bangladesh have deepened their links through rail, road, power and transit; India and Nepal have started a new era of cooperation in energy; and India and Bhutan are making those ties stronger by the day. These countries 'cooperation with India is at its very best currently and the Modi government feels that the member countries should take immediate and maximum advantage of it now.
Bangladesh, for example, is hungry for power while Bhutan has power surplus. Unfortunately, the two nations are not connected by way of power grid. India can help both countries in this context.
One has seen Pakistan playing spoilsport and blocking all efforts for a South Asia Union with unfettered road and rail transport linkages. But Bangladesh is very keen and one can expect a sub-SAARC transport corridor developing within SAARC.
Similar is the case of Afghanistan. This is the only SAARC nation which is squarely dependent on Pakistan for transportation linkages other member countries as Afghanistan can access other SAARC countries through Pakistan only. Afghanistan too is very keen in being a part of this sub-regional transport corridor, but its geographical location and the history of India-Pakistan inimical relations make it an impossible task.
PM Modi had flagged many SAARC-related failures in his Kathmandu speech. Consider the following:
* Less than five percent of the region's global trade takes place among SAARC nations. Even at this modest level, less than 10 percent of the region's internal trade takes place under SAARC Free Trade Area.
* Indian companies are investing billions abroad, but less than 1 percent flows into SAARC region.
* It is still harder to travel within SAARC region than to Bangkok or Singapore; and, more expensive to speak to each other.
A key official told this writer PM Modi is strongly committed to deliver as soon as possible on his SAARC vision encapsulated in the following quote. "For India, our vision for the region rests on five pillars - trade, investment, assistance, cooperation in every area, contacts between our people - and, all through seamless connectivity. This is the call of our times. This is the age of social media, where boundaries matter little. There is a new awakening in South Asia; a new recognition of inter-linked destinies; and, a new belief in shared opportunities."
The Modi-led Indian government is in no mood to let SAARC be a captive of Pakistan's whims and fancies. The bottom line is this: forget SAARC; if Pakistan doesn't cooperate India will come up with BBIN.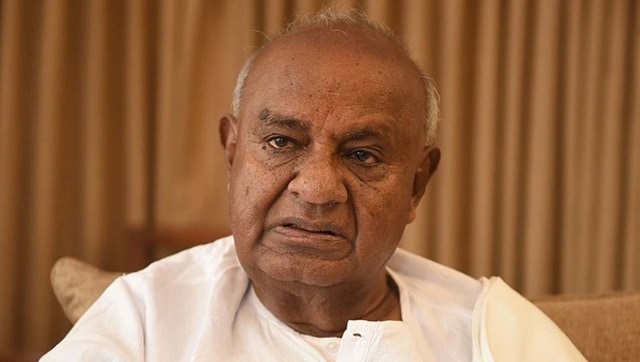 Politics
Gowda had served as the 11th Prime Minister from 1 June 1996 to 21 April 1997, after emerging as the leader of the 13-party United Front
India
The Shivir aims to involve more youth in social service and towards nation building
India
The Indian pavilion will be inaugurated by Union Minister Anurag Singh Thakur on Wednesday at Cannes and the universal theme for this year is India the content hub of the world