Forget its praise, Taliban is not good news for India
The Taliban has praised India for not committing to supporting Nato forces in Afghanistan but can India really afford to remain as uninvolved in the future?
India's reluctance to commit support or manpower to the NATO campaign in Afghanistan found praise from an unexpected quarter when the Taliban said that the Indian establishment understood the reality of the situation there.
The hardline Islamist group adopted a tone that would befit a member of the diplomatic corps in praising India and said that they would not let the country be used as a base against another country if they came back to power.
The Taliban may not be in power but their influence in the nation remains potent. They continue to carry out attacks in the country and as the NATO forces wind down operations and try to cut their losses the onus will fall on an Afghan police and military force.
Despite exhibiting sound military and operational skill in handling smaller attacks, an all out war is something they have not yet handled unassisted and the outcome is not easily predictable. Despite largely being a spent force the Taliban can't be written off either.
So what should India make of the praise coming in from the Taliban? Some like B Raman feel that India should continue to support the prevailing Hamid Karzai government while not ignoring the feelers from the Taliban.
We should maintain a low level of back channel interaction with the Taliban by taking advantage of its presence in Qatar in order to understand its positive feelers and encourage it on the path of national reconciliation in Afghanistan.
A skeptic might doubt the outcome of interactions when it comes to the Taliban, given how negotiations with them have gone in the past, but there is little doubt that India cannot afford to stop supporting the Hamid Karzai government in Afghanistan. Indian companies continue to raise investments in Afghanistan with firms like NDMC and SAIL setting up mines to exploit the country's largest iron ore reserves.
While India can afford to publicly be noncommittal about supporting the Nato troops in Afghanistan there is little doubt that it can afford to be completely uninvolved. Indian firms in Afghanistan would mean Indian engineers and other employees on ground and like any other conflict zone would require sufficient protection and that might mean Indian forces, either paramilitary or military. Given the hurry NATO forces are in to leave the country, India's hand may be forced.
The ascent of the Taliban, that is most likely to be funded by Pakistan, cannot be good news for India no matter what they claim while in hiding. And so, while we can accept the compliments of the Taliban when it comes to statecraft and public posturing, it might not make too much sense to follow their suggestions if India plans to expand its role in Afghanistan or even sustain its presence there. Because if the Taliban begin to gain ground in Afghanistan, India definitely stands to lose.
Find latest and upcoming tech gadgets online on Tech2 Gadgets. Get technology news, gadgets reviews & ratings. Popular gadgets including laptop, tablet and mobile specifications, features, prices, comparison.
First Cricket News
England have avoided touring Pakistan since 2005-06 citing security concerns but of late the England and Wales Cricket Board has expressed hope of visiting the country in two years' time.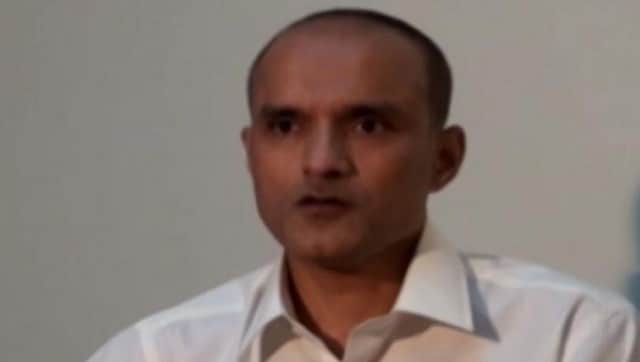 World
The appointments came a day after the court ordered the Pakistan government to give India "another chance" to appoint a counsel for the death-row prisoner
First Cricket News
Pakistan were on course to go 1-0 up in the three-match series after dominating the majority of the first Test at Old Trafford.