Foreign Secretary Jaishankar meets Bangladesh counterpart; assures India's support on curbing terror
India expressed strong support to Bangladesh in its efforts to fight extremism, amidst brutal murders of minorities, secular bloggers and foreigners.
Dhaka: India on Thursday expressed strong support to Bangladesh in its efforts to fight terrorism and extremism, amid a spate of brutal murders targeting minorities, secular bloggers and foreigners.
"I told the (Bangladesh) foreign secretary that I am here also to convey government of India's strong support for the government of Bangladesh in the matter of terrorism and extremism," Foreign Secretary S Jaishankar told reporters after holding bilateral talks with counterpart Shahidul Haque.
Jaishankar particularly appreciated Bangladesh's response to recent attacks against vulnerable sections of society.
He called terrorism and militancy an issue that "directly concerns us as neighbours" and the two countries would work "closely and bilaterally" in combating the menace.
Officials familiar with the talks said both sides also took stock of decisions made during recent meetings of various bilateral mechanisms in the areas of security and border management, railways, health, blue economy, establishment of Indian SEZs in Bangladesh etc.
An Indian High Commission statement in Dhaka said that Jaishankar's visit was expected to prepare the ground for the next meeting of the Joint Consultative Commission led by foreign ministers of the two countries to be held in Dhaka later this year.
The joint briefing of the top bureaucrats of the two countries came after Jaishankar, on Wednesday, called on Prime Minister Sheikh Hasina, met Foreign Minister AH Mahmood Ali while he exchanged views with civil society figures at a breakfast meeting earlier on Thursday.
Jaishankar said that during Prime Minister Narendra Modi's Dhaka visit last year, the two countries signed a number of agreements and memorandums of understanding while the two foreign secretaries today reviewed the progress of those agreements.
"We have (come out with) a very good progress report. We really moved forward in a number of areas," he said, adding that eight of 14 commitments reached during last year's summit were fulfilled by now.
India now looked at the possibility of supplying more power to Bangladesh with engagement of the private sector while New Delhi is also reviewing possibilities to extend cooperation in energy sector besides exporting diesel and LPG, he said.
"We also looked at line of credit that India offered to Bangladesh. I can say that we looked at the totality of our bilateral cooperation in almost every area," Jaishankar said, pointing out that the last two months appeared "very significant" for the progress in bilateral ties.
Bangladeshi foreign secretary Haque said the two sides discussed all aspects of bilateral relations during the talks.
"As you know, we have an active, dynamic and close relationship with India," he said.
There have been systematic assaults in Bangladesh in recent weeks especially targeting minorities, secular bloggers, intellectuals and foreigners.
Last week, a 65-year-old Muslim Sufi preacher was hacked to death by unidentified machete-wielding assailants in northwest Bangladesh, two weeks after a liberal university professor was killed in a similar attack claimed by the dreaded ISIS.
The country's first gay magazine editor was brutally murdered along with a friend in his flat in Dhaka by Islamists two days after the professor's murder.
Less than two weeks ago, a Hindu tailor was hacked to death by machete-wielding ISIS militants in his shop in central Bangladesh.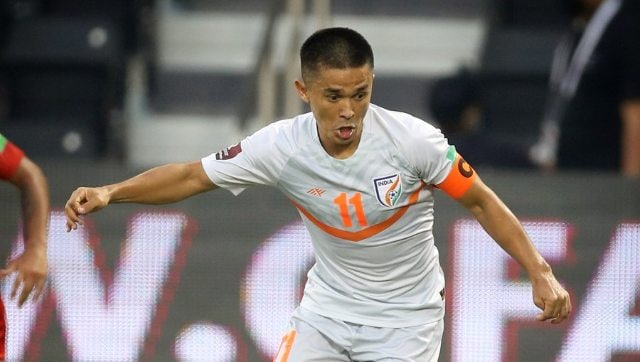 Sports
The 36-year-old Chhetri scored a second-half brace against Bangladesh to hand India their first win in the joint preliminary qualifying round match on Monday night.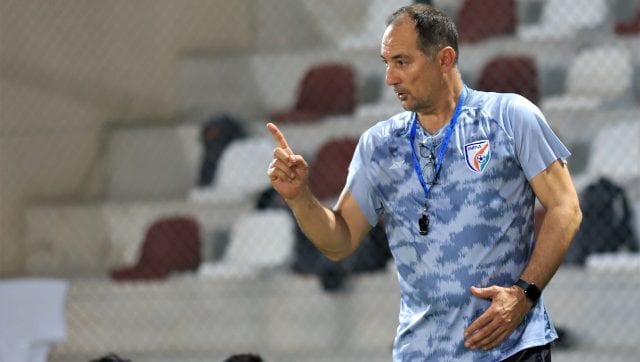 Sports
A winless India must beat Bangladesh on Monday if they want to jump to third spot in Group E standings and keep themselves afloat for a direct berth in the Asian Cup third qualifying round.
Sports
Here are all the streaming details about India vs Bangladesh FIFA World Cup Qualifiers 2022 match.