Why Islamic State targets airports: A global stage and variety of nationalities
An alert from the SITE Intelligence Group on Friday warned that a 'pro-Islamic State' account had issued threats against aircraft 'flying from Heathrow airport to the US' this weekend, which coincides with the American Independence Day holiday, The Times reported.
An alert from the SITE Intelligence Group on Friday warned that a "pro-Islamic State" account had issued threats against aircraft "flying from Heathrow to the US" this weekend, which coincides with the American Independence Day holiday, The Times reported. The alert warned of a potentially deadly device being placed at Heathrow, Los Angeles airport or John F Kennedy in New York.
Pro-IS Twitter Account Warns of Attacks in Heathrow, LAX, and JFK Airports on July 4 Weekend https://t.co/nResxCNiwL

— SITE Intel Group (@siteintelgroup) July 1, 2016
British transport minister Tariq Ahmad called for the public to be cautious.
"We all need to be vigilant to the global threat of terrorism — in the UK, we keep all aspects of aviation security under constant review and work closely with our international partners to mitigate risks," Ahmad said, adding, "We will continue to take all steps necessary to keep the public safe, but for security reasons we do not comment in detail on specific measures or operational matters." On Sunday, top intelligence chief of Germany warned that after Istanbul, the Islamic State may attack German airports, which are likely to be teeming with people from different nationalities.
With the blasts at Istanbul's international airport on its heel, the news alert came in at a time when worldwide panic was setting in regarding terrorist attacks. On Friday night, when the tweet surfaced, hostages were taken by Islamic terrorists in an upscale café in Dhaka. The siege carried on for almost 10 hours and killed at least 20.
There is a price to be paid for fighting terrorism — a price the people of too many nations, including our own, have paid in recent days. Especially after the brazen suicide bombing in Istanbul's Ataturk airport and the recent threat by the 'supporters' of Islamic State brings us to the inevitable question: Are airports an easy target for terrorists to wage a war?
While the investigation is in its early stages, it's clear that the attack on Ataturk airport was meticulously planned and executed. The assailants arrived in a taxi and went straight for one of the busiest areas of the airport. They also managed to overcome heightened security put in place at Ataturk after the March assault on Brussels airport.
Come to think of it, reasons as to how terrorist groups zero-in on a particular target and carry out a successful attack are many, but planning an attack in an airport — especially a vast international airport like the one in Istanbul (which is among the most secure in the world, likely second only to Tel Aviv in its number of checkpoints), is something worth looking into.
This particular act of terrorism was indeed exceedingly well-timed — intended no doubt to make an already jittery travelling public even more nervous at the height of the summer tourist season. But the attack also comes during a week in which Turkish president Recep Tayyip Erdogan has made two significant moves to restore fractured relationships with Israel and with Russia. Just on Sunday, Ankara reached an agreement to resume full diplomatic relations with Israel after six years of estrangement. On Monday, Erdogan issued a letter apologising to Russia for downing a jet near its border with Syria.
Bombing an airport, where security is probably the maximum, is making a statement as far as terrorists are concerned. It is about making a spectacle and send a message to world leaders as to how far they can reach. US Secretary of State John Kerry recently was quoted as saying that the Islamic State is targeting airports because they are desperate.
"It has been more than one year since Daesh (Islamic State) has actually launched a full scale military offensive, and that's because our coalition is moving relentlessly on every front. Now, yes, you can bomb an airport, you can blow yourself up. That's the tragedy. Daesh and others like it know that we have to get it right 24/7/365. They have to get it right for ten minutes or one hour, so it's a very different scale. And if you're desperate and if you know you are losing, and you know you want to give up your life, then obviously you can do some harm."
Harm was done. Forty-one were killed and hundreds were injured, not to mention the panic it sends every other nation into. Terrorists targeted the 11th busiest airport in the world and the 3rd busiest in Europe after London's Heathrow and Paris' Charles de Gaulle, in a country that borders the Islamic State-stronghold Syria, and it's not hard to see why Ataturk posed an attractive soft target.
According to this report on CNN, travellers at the Istanbul airport are required to undergo double security screenings. One before they enter the international terminal building, and a second time after they go through passport control. It also posts a vehicle checkpoint about 500 metres from the entrance of the international terminal — although only suspicious vehicles are stopped and checked, the report added. According to experts, who specialise in West Asian security issues, there is no foolproof method of preventing similar airport attacks. Issues like weaker security at arrivals compared to that of the departure wing and response of the security staff at airports, help in making these deadly attacks possible.
One of the reasons for this is that while tarmac and terminal security have been intensified, access to terminals and satellite buildings is still too easy across the world.
But, as mentioned earlier, when such attacks are actually made possible, it is a matter of pride for the perpetrators. An airport is a location where you find people of all the nationalities, entering and leaving the country. All at one place. It is an ideal spot for terrorists to make a global statement and where their target base can potentially be internationally varied.
In a study done in 2004 by RAND, one fact that consistently emerged from the analysis: it is not the size of the bomb that matters most; it is where it is detonated. Usually terrorists, serious about making a strong impact, involve placement of a bomb in close proximity to a vulnerable crowd of people.
Counter-terrorism expert Greg Barton was quoted by the ABC news who said that airports were the softest target by militants. In 2016 March, 32 were killed and more than 300 were injured in three bombings in Belgium, including two at Brussels Airport. According to Barton, there is no easy solution to this. Airports cannot be shut down in the face of a suspected attack and in the case of Istambul airport, it has over 16 million people going through every year.
"We will have to look at the way we manage security in airports and in public places generally. If you had people intent on blowing themselves up in the course of this attack, there's absolutely nothing you can do to stop that.
However, analysts also said that regardless of any boosted security measures, airports are among the "most vulnerable" soft targets and likely always will be. Airports are extremely busy, security checkpoints and screening areas create masses of travellers standing and waiting to be processed making it equally hard for any security agency of coming up with an effective way of avoiding it. Moving the target (passengers) also does not yield any helpful results.

Gresham, Smith and Partners recently designed a screening area at Norfolk International Airport in Virginia with one major concern in mind: Flexibility, so it can adapt to changing security threats. From box-cutters to explosives to automatic weapons, the dangers for airport security evolve. So the firm created a large, open space without support columns that can be easily reconfigured to bring in the next generation of screening machines. "We don't know what's coming next so we design for that," said Wilson Rayfield, executive vice president in charge of aviation at the architecture, design and consulting firm.
In the face of airport threats, designers are asked to come to the frontline of the security challenge and achieve the nearly impossible: improve security without slowing down travelers. Sometimes, art and function coincide. Open spaces and high ceilings can reduce the impact of a concussive blast. Other times, designers are working to reduce congestion in non-secure areas and create more offsite checkpoints. They seek to channel passengers in ways that take advantage of high-tech sensors, cameras and facial recognition software that may help police stop assailants before they kill.
"Aviation has a lot to learn from Las Vegas casinos," said Rayfield, referring to surveillance cameras and crowd control methods that he said allow three-fourths of visitors to be identified.
Ofer Lefler, a spokesman for Israel Airports Authority, said security was "100 percent" a consideration required of architects who designed Ben Gurion Airport's main terminal, though he declined to discuss specifics. The terminal, completed in 2004, is grand with high ceilings and an abundance of marble and Jerusalem stone. A magnificent sun roof, water fountain and atrium give way to corridors leading to the gates like spokes on a wheel.
Beyond aesthetics, the design has a function, according to one Israeli aviation security consultant who spoke to Reuters on condition of anonymity as he was unauthorised to discuss measures at Ben Gurion Airport. Wide-open sight lines give security agents a clear view so that "potential terrorists can be tracked by guards, whether in person or through the closed-circuit TV system, from the moment they are arrive." In places under constant threat, like Baghdad and Kabul, security checkpoints begin miles from the terminal and include myriad scans, checks and bomb-sniffing dogs.
From the parking area to the terminal, there are several access points with sliding glass doors made from a blast-proof material that would help limit casualties from shrapnel, the consultant said. Surveillance at Ben Gurion begins well before anyone reaches the parking area or terminal. Cars are stopped at a checkpoint, watched over by heavily armed guards and cameras that read license plates. People deemed suspicious are pulled over for further questioning and possibly searches. Largely surreptitious monitoring continues all the way to the terminal.
But, experts say, such measures may be impractical at busier airports. Ben Gurion handled fewer than 16 million international passengers in 2015, compared to 75 million at London Heathrow. The threat of terrorism at airports is so persistent and ever-evolving that security measures must also adapt to reduce  the likelihood of a high consequence event. Bombers have continued to identify different targets of opportunity within the airport environment as seen most recently in Brussels, but also in Karachi, Beijing, Moscow and Madrid over the past decade.
With inputs from Reuters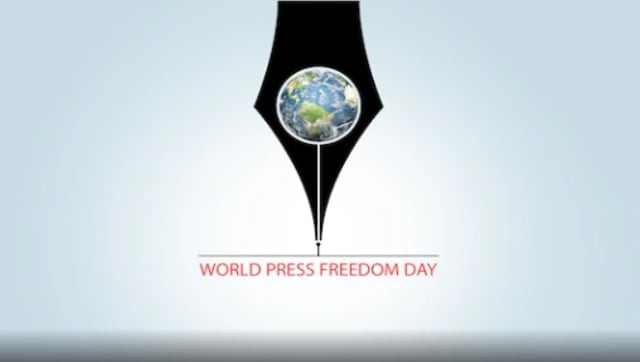 India
The day aims to acknowledge the struggles faced by the people in the media and is a reminder to governments to respect press freedom
India
According to WHO, this day is of major public health importance, because in 2016, it was predicted that more than 339 million people had asthma globally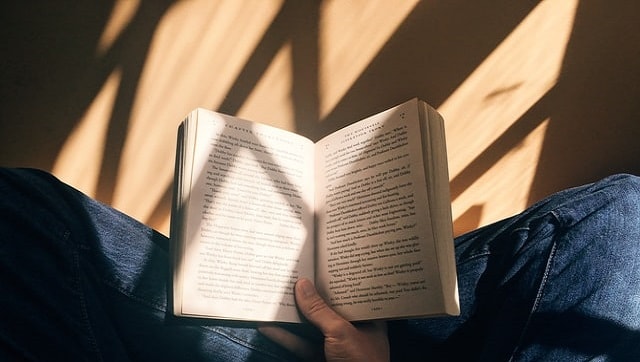 World
Every year, UNESCO selects a 'World Book Capital' for a one-year time period. This year, Tbilisi in Georgia has been selected